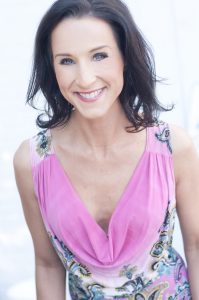 Nicki Hart is a 20-year active duty retired military spouse. Born and raised in Indiana, she married and followed her husband through many missions and deployments while he was serving as a Green Beret in the United States Army. She continued her college education throughout her military career as a spouse gaining a degree in Art with a concentration in Theatre. She also raised two children and began her acting career as a professional around 2004. She has been involved in many shows regionally in North Carolina and was asked to be interviewed about her military-life story by playwright Mike Wiley when he interviewed numerous spouses to write and produce the stage-play "Downrange: Voices from the Homefront."
She was interviewed and submitted her journal-writings to Mike from throughout her life while she was married and serving and he created a role for her in the play named "Shayla," where she was basically playing herself and re-living her experiences on stage. "Downrange" made its world premiere at the Cape Fear Regional Theatre in March of 2016 and the audience response to the play was so positive and emotional that it has been talked about and lauded ever since. The play was also performed at the Shakespeare Theatre in Washington, DC, as an elected break-through stage-play to be viewed by more military families.
She continues to strive to find outlets in the theatre to re-live the life she earned with its triumphs and failures, its heartache and joy, the trauma and the recovery that she experienced, until all the voices who know and live through these hidden aspects of the military-spouse are given the same bright lights and exposure that any brilliant stage-play can receive.