Principal Investigator
Dr. Michael Tomasello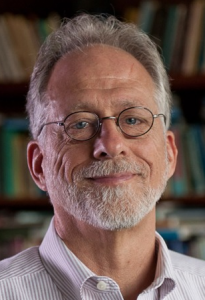 Mike obtained a B.A. in Psychology in 1972 from Duke University and then a Ph.D. in Psychology in 1980 from University of Georgia. He was a Professor of Psychology at Emory University and an affiliate scientist at Yerkes Primate Center from 1980 to 1998. Since 1998, he has served as the Co-Director of the Max Planck Institute for Evolutionary Anthropology in Leipzig, Germany. Currently, he is also a Professor of Psychology and Neuroscience at Duke. His research interests focus on the processes of social cognition, social learning, and communication/language in human children and great apes. His recent books include Origins of Human Communication (MIT Press, 2008), Why We Cooperate (MIT Press, 2009), A Natural History of Human Thinking (Harvard University Press, 2014), and A Natural History of Human Morality (Harvard University Press, 2016).
---
Graduate Students
Jared Vasil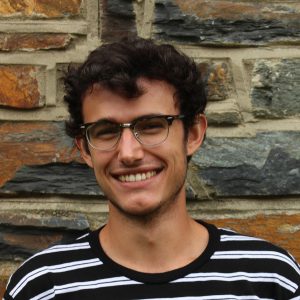 Jared is a fifth year graduate student in the Tomasello Lab. Under the mentorship of Dr. M. J. Farrar, Jared received a BS in Psychology (summa cum laude), a BA in Linguistics (cum laude), and a minor in Philosophy from the University of Florida. Jared is interested in the development of communication and cognition. Specifically, Jared's work investigates the relationship of reference and groupminded (normative-conventional) thinking in young children. In his spare time, Jared enjoys rock climbing, running, and reading.
---
Trisha Katz
Trisha is a second year PhD student at Duke and she is co-advised by Dr. Michael Tomasello and Dr. Tamar Kushnir. Trisha started her psychology journey at Boston University, where she graduated Magna Cum Laude and completed an honors thesis on the efficacy of a play-based intervention for children with Autism. She then spent two years at UC-San Diego, where she worked as a lab manager for Dr. Caren Walker and Dr. Federico Rossano, investigating a variety of topics related to causal reasoning and social cognition in young children. At Duke, Trisha hopes to design studies related to costly signaling, respect, and reputation management during early childhood. Additionally, Trisha has conducted fieldwork on cultural behaviors in Japanese Macaques, and she hopes to design modified versions of her studies that can be run with non-human primates.
---
Jessa Stegall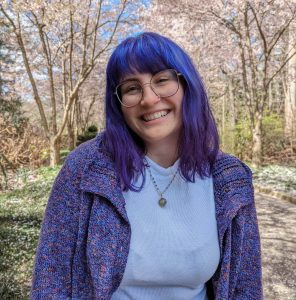 Jessa is a second year PhD student at Duke and she is co-advised by Dr. Michael Tomasello and Dr. Tamar Kushnir. She received her BA in both Psychology and Philosophy (Magna Cum Laude) from Michigan State University and joined Teach for America post-graduation as a first grade teacher. Before joining Duke, Jessa spent two years as a research coordinator for the Department of Psychology at Stanford University under the direction of Dr. Hyowon Gweon. Broadly, Jessa's research interests lie in the domain of moral development. More specifically, Jessa plans to study early conceptions of moral obligation – emphasizing the social factors that influence children's moral decision-making and judgments. In her spare time, Jessa enjoys tending to her plants, adding to her rock collection, and reading 19th century British satire.
---
Postdoctoral Associates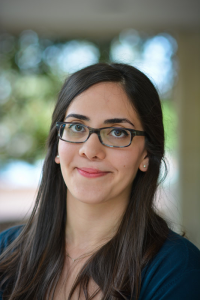 Meltem Yucel
Dr. Meltem Yucel is a postdoctoral fellow funded by the NIH (NRSA; F32) at Duke University's Department of Psychology and Neuroscience. Meltem received her Ph.D. in Developmental Psychology with a concentration in Quantitative Psychology at the University of Virginia in 2021. She is primarily interested in social cognition and morality, specifically focusing on how and when children become moral beings. Using behavioral, eye-tracking, pupillometry, and network analysis methods, her research investigates how children and adults understand and enforce norms and the role of affect in moral decision-making.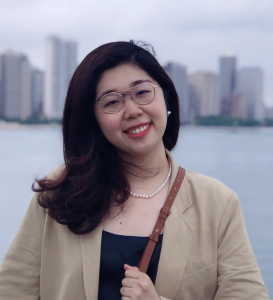 Pearl Han Li
Pearl Han Li is a Postdoctoral Associate at Duke working with Dr. Tamar Kushnir and Dr. Michael Tomasello. Pearl received her Ph.D. in Developmental Psychology at the Institute of Child Development, University of Minnesota in 2022. Pearl is primarily interested in social learning and moral development across cultures, specifically focusing on the different ways in which testimony can affect children's moral judgments, and the interpersonal and collaborative aspects of children's testimonial learning. In her down time, Pearl enjoys movies, trying out new food, and playing with her toddler, Charlie.
---
Lab Manager
Juliette Chartier
Juliette graduated from the University of Texas at Austin with a BA in Psychology and Rhetoric & Writing in 2023. During her undergraduate, she wrote her honors thesis under the guidance of Dr. Jacqueline Woolley on children's beliefs in astrology and its effects on behavior. Juliette is primarily interested in children's beliefs in the superstitious, supernatural, and fantastical and how these beliefs impact their way of navigating the world around them. In her spare time, Juliette enjoys creative writing, baking, and reading fantasy novels.
---
Undergraduates

Research Assistants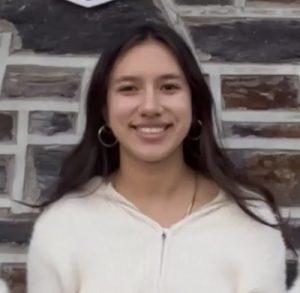 Alissa Rivero
Alissa is going into her third year in the lab. She is especially interested in using primate studies to better understand children's cognitive and psychosocial development. In her free time, she loves to walk her dog and watch Criminal Minds.
Sarah Williams
Sarah is a junior from Durham, NC, pursuing a B.S. in Psychology and a certificate in Child Policy Research. After Duke, she hopes to attend graduate school for Developmental Psychology. Sarah is especially interested in children's social cognition and the relationship between psychology and education. In her spare time, she also loves dancing, listening to music, and trying coffee shops.
Isabelle Ginn
Isabelle is a senior from Winston-Salem, North Carolina. She is pursuing a B.A. in Psychology and a minor in education. Isabelle is interested in learning about social cognitive development in children and also how families interact and function. In her free time, she enjoys listening to music, hanging out with friends, and going on walks.
Alexandra Springer
Alexandra Springer is a senior from New York City pursuing a B.S. in Psychology and a B.A. in French and Francophone Studies. After completing her undergraduate studies, she plans to attend medical school in the hopes of becoming a pediatric surgeon. Alex is particularly interested in social psychology and its overlap with developmental psychology. Outside of the lab, she enjoys doing ballet, spending time with friends and reading.
Jadelyn Ding
Jadelyn is a sophomore from State College, PA, hoping to double major in Biology and Evolutionary Anthropology with a minor in Chinese. She is interested in the relationship between evolutionary theories and developmental psychology, particularly with social cognition, empathy, and communication in children. In her free time, she enjoys cooking/baking, drawing, reading, and playing with her friends' cats.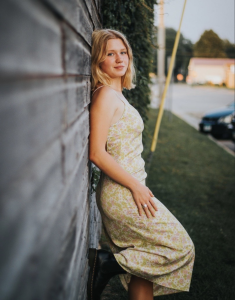 Claire Heyne

Claire is a sophomore from Owatonna, Minnesota planning to major in Psychology and minor in EvolutionaryAnthropology. She's especially interested in how prosociality and group-mindedness develop in children. After completing her undergraduate degree, she hopes to attend graduate school for Clinical or Counseling Psychology. In her free time, she enjoys running, hiking, baking, and gardening.
Jeanie Jia
Jeanie is a sophomore from New York City, pursuing a B.S. in Psychology with a minor in East Asian Studies. She is interested in the intersection between race/ethnicity and mental health, especially when it comes to diaspora in the United States. Jeanie is a proud member of Duke's all-Asian acapella group, the Temptasians, and enjoys drawing, listening to music, drinking bubble tea, and watching shows/movies.
Naomi Holtzman

Naomi is a sophomore from Tucson, Arizona, pursuing a B.S. in Psychology with an Ethics & Society Certificate. She is interested in child development and plans to attend graduate school for Clinical Psychology after Duke. She is also interested in exploring Sport Psychology with a focus on children, which stems from her own enjoyment of playing sports and working out. In her free time she also loves cooking, spending time outside, and hanging out with friends.
________________________________________________________________________________________
Lab Alumni
Rachel Gallegos (Honor's Thesis RA 2017); Chandler Cissel (RA 2017); Emma Koltun-Baker (RA 2017); Abby Muehlstein (RA 2017); Mackenzie Roberts (RA 2017); Julia Weber (RA 2017); Fernando Moreno (Visiting Scholar 2017); Andrea Lin (RA 2017); Leila Milanfar (RA 2017); Paige Scarbrough (Lab Manager 2016- 2018); Amy Zhang (HS RA 2018); Mareike Heinrich (Visiting Scholar 2019); Bari Britvan (Honor's Thesis RA 2017-2019); Vivian Iva (Honor's Thesis RA 2018-2019); Hope Morales (RA 2018-2019); Yeonju Suh (RA 2018-2019); Theresa Nardone (RA 2019); (Krystal Hu RA 2019); Chandler Warren (RA 2019); Sawyer O'Keefe (RA 2019); Ainsley Buck (RA 2018-2019); Caitlin Luby (RA 2018-2019); Amanda Nafe (Lab Manager 2018-2020); Kayla Harris (Honor's Thesis RA 2018-2020); Paula Moreno (RA 2019-2020); Dayna Price (Honor's Thesis RA 2020-2021); Sydny Long (RA 2019-2021); Anna Fink (RA 2019-2021); Lucy Pruzan (RA 2019-2021); Julia Thielhelm (Honor's Thesis RA 2018-2020 & Lab Manager 2020-2021); Wouter Wolf (Graduate Student 2017-2021); Leon Li (Graduate Student 2017-2022); Camryn Capoot (Honor's Thesis RA 2019-2022); Aren Tucker (Honor's Thesis RA 2019-2022); Jocelynn Murphy (RA 2019-2022); Bella Larsen (Honor's Thesis RA 2020-2023); Maya Provencal (Honor's Thesis RA 2021-2023); Eleanor Robb (Undergraduate RA 2022-2023); Kayley Dotson (Honor's Thesis RA & Lab Manager 2018-2023); Alex Rodriguez (Undergraduate RA 2022-2023)