Principal Investigator
Dr. Michael Tomasello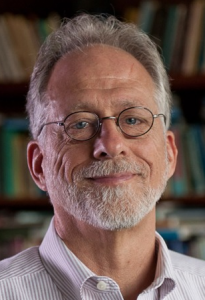 Mike obtained a B.A. in Psychology in 1972 from Duke University and then a Ph.D. in Psychology in 1980 from University of Georgia. He was a Professor of Psychology at Emory University and an affiliate scientist at Yerkes Primate Center from 1980 to 1998. Since 1998, he has served as the Co-Director of the Max Planck Institute for Evolutionary Anthropology in Leipzig, Germany. Currently, he is also a Professor of Psychology and Neuroscience at Duke. His research interests focus on the processes of social cognition, social learning, and communication/language in human children and great apes. His recent books include Origins of Human Communication (MIT Press, 2008), Why We Cooperate (MIT Press, 2009), A Natural History of Human Thinking (Harvard University Press, 2014), and A Natural History of Human Morality (Harvard University Press, 2016).
________________________________________________________________________________________
Graduate Students

Wouter Wolf
Wouter is a fourth year graduate student in the Tomasello Lab. He received a BSc in Criminology and a BSc in Psychology at Leiden University in the Netherlands, after which he graduated Cum Laude (with honors) from the Research Master's (MSc) program in social psychology at the Vrije Universiteit in Amsterdam. He then conducted research for a year at the Social and Evolutionary Neuroscience Research Group, supervised by Professor Robin Dunbar at the University of Oxford, and subsequently returned to the Vrije Universiteit in Amsterdam to conduct fMRI research and teach undergraduate content and methods/statistics classes. Wouter's current research is aimed at exploring what it is in human psychology that makes us so different from other animals (specifically apes). Specifically, he is interested in how the interplay between cognition (i.e., joint attention and shared intentionality) and motivation causes humans to engage in complex cooperation and large scale social cohesion, and, ultimately, social learning and cultural transmission. His projects are funded by Duke University and by an international Fulbright scholarship awarded in the Netherlands.
---
Leon Li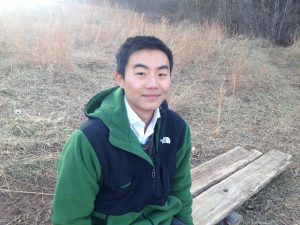 Leon is a third year graduate student in the Tomasello Lab. He received a BS cum laude in psychology from the University of Maryland, where he investigated the mental representation of polysemy with Dr. L. Robert Slevc and the development of moral reasoning and theory of mind with Dr. Melanie Killen. After graduation, he conducted fMRI research on mindfulness meditation and language processing at the Center for Advanced Study of Language (CASL) and then worked as a neuroscience lab manager for Dr. Susan Courtney at Johns Hopkins University. Leon's current research interests are centered on normativity, the human capacity to establish values, norms, and expectations about the way things "ought" to be. Particularly, he is interested in how normativity scaffolds other important aspects of human cognition, such as culture, intentionality or language.
---

Jared Vasil 

Jared is a second year graduate student in the Tomasello Lab. He received a BS in psychology (summa cum laude), a BA in linguistics (cum laude), and a minor in philosophy from the University of Florida. Under the guidance of Dr. Jeff Farrar, Jared was awarded funding through the University Scholars Program to investigate preschool children's modeling of adult behavior in situations marked by uncertainty. His senior thesis focused on developing an active inference account of shared intentionality. Jared's interests are in investigating how the motivation and skills for shared intentionality are involved in the genesis of language in human evolution and development, and how, in turn, language modifies evolution, development, and cultural dynamics through aligning or attuning individuals' perspectives on, or expectations of, how the world works. He aims to investigate this through studies geared towards better understanding the role of linguistic communication in constructing common ground and regulating joint activities. He hopes to pursue these topics from the theoretical viewpoint of active inference and free energy minimization.

_________________________________________________________________

Lab Manager

Amanda Nafe 

Amanda is originally from Granger, Indiana and graduated from Indiana University – Bloomington in 2018 with a bachelor's degree in cognitive science and minors in psychology and business. During her time at Indiana University, she worked with Dr. Emily Fyfe in the Learning, Education, and Development Lab exploring how 6 and 7 year olds use concrete objects as learning tools in mathematics.  Her current research interests involve how people think and their learning process. She is particularly interested in the types of questions people ask and why they are asking them.

_________________________________________________________________

Undergraduates


Senior Thesis Students

Kayla Harris

Kayla is a senior from Morrisville, North Carolina. She is majoring in Psychology, with a minor in Chemistry and a certificate in Human Development. With a plan to go to medical school after university, she hopes to go into pediatrics. She enjoys reading, volunteering in her community, and visiting her family in Jamaica during the summer.

Julia Thielhelm

Julia is a senior from Orlando, Florida. She is majoring in Psychology and minoring in Spanish and Biology. After graduation, she hopes to pursue a career in medicine. Her research interests include studying how children develop language and form relationships. In her free time, she enjoys playing soccer, reading, and baking.

Research Assistants


Kayley Dotson

Kayley is a junior from Birmingham, AL. She intends to major in Psychology with a minor in French. She loves working with kids and is interested in personality development as well as social aspects of development.


Ainsley Buck

Ainsley is a sophomore from Connecticut. She is an intended Psychology major with additional interests in Global Health and Child Policy. Her current research interests include children's empathy development and emotional literacy, as well as their interactions with child mental health and sensitivity levels. Ainsley loves working with kids and teaches kids' dance and skating classes and has worked as a preschool teaching assistant for many of the past summers. In her free time, she dances and loves to bake.

Camryn Capoot

Camryn is a sophomore from Denver, CO. She intends to major in Psychology with a minor in Global Health. She plans to go to medical school after graduating from Duke. She enjoys skiing, working with kids, and volunteering.


Sydny Long

Sydny is a junior from Fort Mill, South Carolina. She is pursuing a major in Psychology with a minor in Biology and plans to eventually attend medical school in order to become a pediatric oncologist. While all of psychology fascinates her, she is especially interested in developmental and child psychology, particularly how trauma interacts with child development. In her free time, Sydny enjoys writing for The Chronicle, volunteering, and drawing.

Caitlin Luby

Caitlin is a senior from Fair Haven, New Jersey. She is pursuing a major in psychology, a minor in Education, and a certificate in Markets and Management Studies. Her research interests include educational psychology, mental health, and the intersection of psychology and marketing. She is a three-year member of the women's Club Lacrosse team at Duke and loves working with kids. She has particularly enjoyed her time tutoring children in Durham schools.

Paula Moreno

Paula is a senior from Bogota, Colombia who grew up in Jupiter, Florida. She is pursuing a major in Psychology and a minor in German. Her research interests include developmental psychology, clinical psychology, and cross-cultural differences. She intends to attend graduate school for clinical psychology. Paula enjoys reading and going to dance classes in her free time.
Chandler Warren : Chandler is a rising Junior at NC State University where she is majoring in Psychology and minoring in Dance. She loves working with kids and is very interested in Developmental Psychology. Chandler is a member of the NC State Dance Team where she enjoys cheering on her fellow Wolfpack.
New to the Lab this Fall!

Kelly Marsh: Kelly is a sophomore from Spartanburg, South Carolina. She is planning on majoring in Psychology with a minor in Neuroscience. She is interested in how early childhood experiences impact mental health, and plans on becoming a pediatric psychiatrist.
Sawyer O'Keefe: Sawyer is a freshman at Duke from Miami, Florida. She has yet to declare a major but is interested in public policy and psychology. She is a senator on Duke Student Government and is involved with Duke's chapter of Planned Parenthood Generational Action. She has two little brothers and loves working with kids.
Jocelynn Murphy: 

Jocelynn is a sophomore from Creedmoor, NC. She is planning on majoring in Psychology on a premed track. She loves working with kids and plans to go to medical school upon graduating Duke where she will either focus on Psychiatry or Pediatrics.

Sarah Teixeira: Sarah is a junior from São Paulo, Brazil, pursuing a major in Psychology and minor in Neuroscience. She is interested in social development, bilingualism, and the developmental impacts of cultural background. She loves working with children and currently tutors students of all ages in afterschool programs. Her hobbies include digital photography, crafting, and baking.
Melinda Guo: 

Melinda is a freshman from Seattle, Washington. She intends to major in Psychology and Neuroscience, and plans to attend medical school after graduation. She is fascinated by decision-making and the factors that affect peoples' choices. Melinda enjoys working with children, playing badminton, traveling, and exploring.

_______________________________________________________________________

Lab Alumni

Rachel Gallegos (Honor's Thesis RA 2017); Chandler Cissel (RA 2017); Emma Koltun-Baker (RA 2017); Abby Muehlstein (RA 2017); Mackenzie Roberts (RA 2017); Julia Weber (RA 2017); Fernando Moreno (Visiting Scholar 2017); Andrea Lin (RA 2017); Leila Milanfar (RA 2017); Paige Scarbrough (Lab Manager 2016- 2018); Amy Zhang (HS RA 2018); Mareike Heinrich (Visiting Scholar 2019); Bari Britvan (Honor's Thesis RA 2017-2019); Vivian Iva (Honor's Thesis RA 2018-2019); Hope Morales (RA 2018-2019); Yeonju Suh (RA 2018-2019); Theresa Nardone (RA 2019); Lucy Pruzan (RA 2019); Anna Fink (RA 2019); (Krystal Hu RA 2019);