Click here for an inside look at the exhibition and interviews from the team! Password: SoV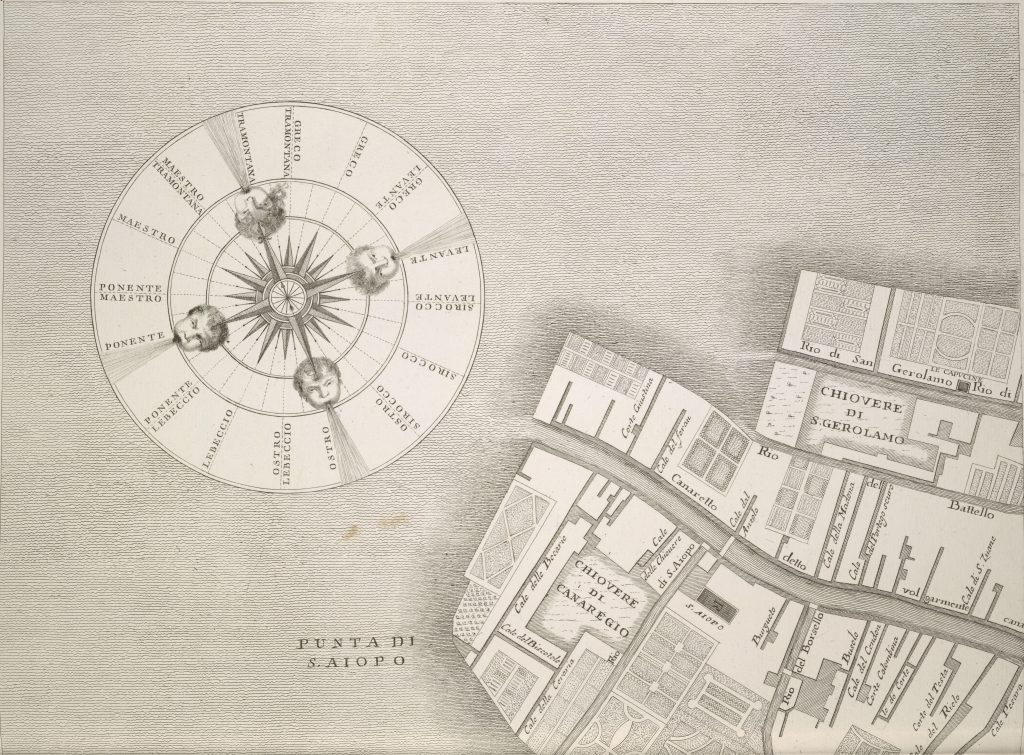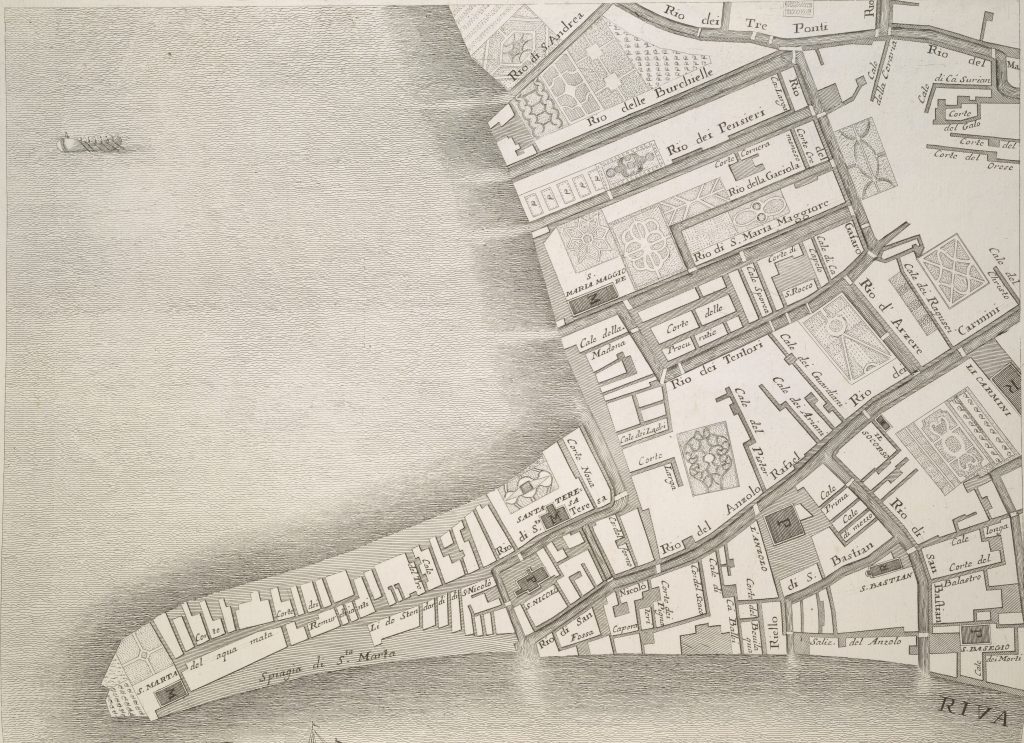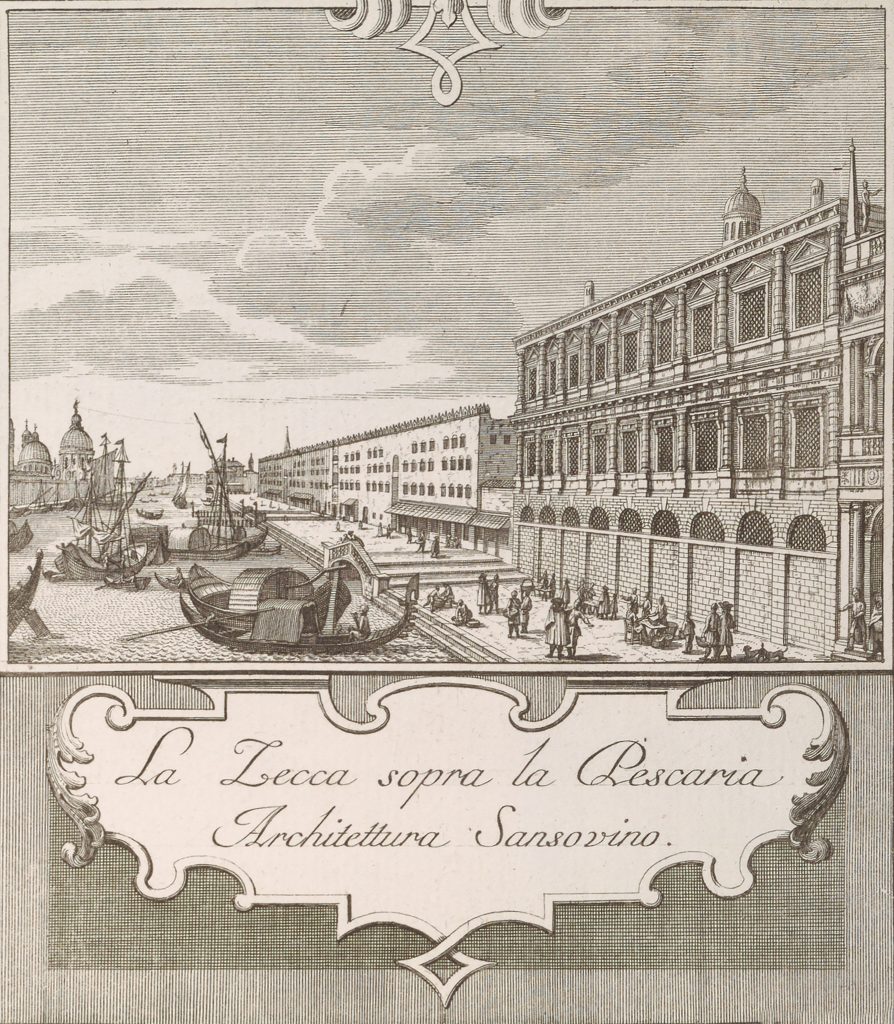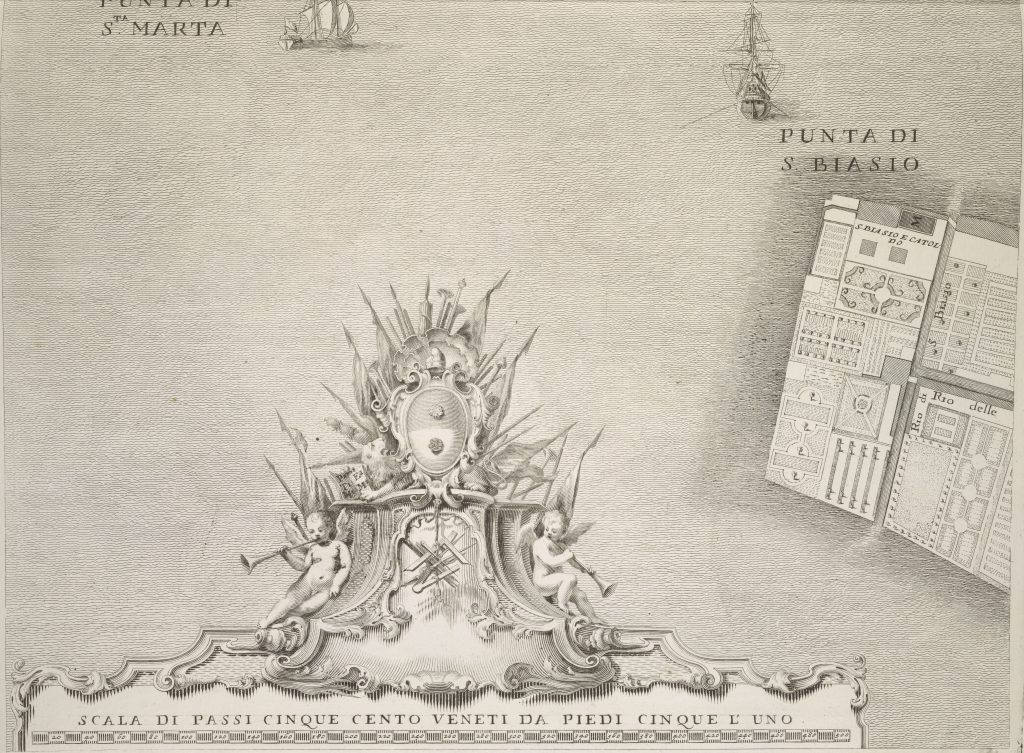 Details of  Ludovico Ughi, with G.B Baroni and Ludovico Furlanetto, Iconografica rappresentazione della inclita Citta de Venezia…, first published 1729, later re-issued 1739, etc.
A Rubenstein Library Exhibition
Duke University Libraries
The Jerry and Bruce Chappell Family Gallery
August 26, 2019 – January 21, 2020
I like this odd town of Venice, and find every day some new amusement
in rambling about its innumerable canals and alleys.
—William Beckford, 1780
This innovative and immersive exhibition introduces the first accurate map of Venice, along with sensational narratives about the city, its noteworthy personalities, and its relevance within the Grand Tour. The Rubenstein Library at Duke University owns a rare copy of the engraved map, created by Ludovico Ughi in 1729. Exceptionally and pristinely maintained in its original sheet format, the Rubenstein version showcases the map's transportability as a collectible souvenir for the Grand Tour. Venice was a stopping point on the tour, usually during Carnival when tourists could attend lavish parties, witness public festivals and rituals, and participate in extravagant games and fairs— a magical moment in a city floating atop water.
Venice is a city unlike any in the world. Floating in the middle of a lagoon, its built and natural environments interlace, dazzling visitors from near and far. The visual wonder was celebrated by eighteenth-century guests who came for Carnival and other lavish festivities, often as part of the Grand Tour. At such moments, sensory experiences came alive, and the city transformed itself into an animated tableau.
Senses of Venice offers twenty-first-century visitors the chance to re-enact the experience of eighteenth-century tourists. The multimedia displays—A Day in the Life, A Grand Tour of Venice, and The Ughi Augmented—complement the display of exceptional pieces from the Rubenstein Library. This selection includes the pristine copy of Ludovico Ughi's groundbreaking map of Venice, created in 1729 using advanced surveying techniques.
The Ughi Map enables many imaginative itineraries throughout the city. Countless sensory pleasures — seeing transitional lights reflected on the waterways, hearing echoes of performances and revelries, smelling fragrant flowers in private gardens, tasting exotic foods at markets, feeling the saturated air — can all be conjured along the "virtual" stops visitors make in their own self-constructed meanderings of this exhibition.
The curatorial team, led by Kristin Love Huffman, Lecturing Fellow of Art, Art History & Visual Studies and Bradford Lewis, Feature Animation Producer & Director, included Noah Michaud, T '21, Angela Tawfik, T '19, Daphne Turan, T '21, Mary Kate Weggeland, T '19, and set development from Ashley Jeffers, T '21. This collaborative research project with the Rubenstein Library was developed in the Wired! Lab as a unique curricular approach to undergraduate learning.