Our research program focuses on improving care for HIV-infected pregnant and postpartum women and their partners in Tanzania. In 2016, we received grant funding from the U.S. National Institutes of Health (R21 AI124344) to examine the implementation of the Option B+ guidelines for prevention of mother to child transmission of HIV (PMTCT) in Tanzania. In 2018, we received additional grant funding (R21 TW011053) to develop and pilot test an intervention, Maisha, to address HIV stigma at entry into antenatal care, informed by our study findings. This research is co-led by Dr. Melissa Watt from Duke Global Health Institute and Dr. Blandina Mmbaga from Kilimanjaro Clinical Research Institute. To further expand on this research, we received a Duke Center for AIDS (CFAR) small grant to address HIV stigma among the male partners of women undergoing antenatal care (ANC) in the Maisha study. This male partner- focused research is co-led by Dr. Melissa Watt and Dr. James Ngocho from the Kilimanjaro Christian Medical Centre.
The goal of our research is to understand the factors at play that prevent women with HIV, and their partners, from starting and staying in care during pregnancy. Based on the identified barriers and facilitators, we developed and are pilot testing an intervention to support women and their partners during ANC and HIV testing. This work will assist us in designing interventions and informing systems to improve care engagement.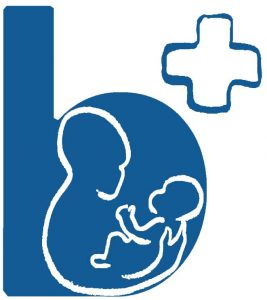 Jump to: Postpartum HIV care engagement in the context of Option B+ in Tanzania
Jump to: A stigma reduction intervention at time of entry into antenatal care to improve PMTCT services in Tanzania
Background
Approximately 7% of pregnant women receiving antenatal care in Tanzania are infected with HIV. Under the new national guidelines for PMTCT that follow the World Health Organization's Option B+ protocol, all pregnant women initiate lifelong antiretroviral therapy (ART) during pregnancy, regardless of CD4 count or clinical staging. This approach of establishing lifelong ART for pregnant women holds great promise for improving women's long-term health and moving towards an "AIDS free generation" in Tanzania. At the same time, there have been concerns about implementation challenges of Option B+, particularly with retention in HIV care and adherence to prescribed ART during the pregnancy and postpartum periods.
Retention in care and sustained adherence to ART during pregnancy and following childbirth are vital to the success of the Option B+ protocol. Consistent care engagement serves to ensure the viral suppression of the woman, to prevent HIV transmission to her child during breastfeeding, and to reduce the probability that she might transmit HIV to her sexual partners. The antenatal period is a crucial window when women are tested for HIV and, if positive, have the opportunity to initiate lifelong treatment. If this window is missed or mishandled, women may be lost in the HIV "treatment cascade".
In addition to the challenges of initiating care, it is imperative to consider barriers during the antenatal period that may contribute to early drop out. For example, the birth of the child may create a sudden shift in a woman's focus from engaging in treatment to prevent vertical transmission to engaging in treatment to support her own health. This transition is further complicated by stressors associated with labor and new motherhood, including birth complications, disruptions in normal care, perinatal depression, and HIV challenges in disclosing her HIV status to people in her life.
Preliminary findings from this study have demonstrated the need to directly address stigma among pregnant women navigating PMTCT services. Stigma-based counseling has the potential to facilitate readiness to initiate HIV treatment or to transition treatment to a PMTCT program. A growing body of literature demonstrates the complex predictors and mechanisms of HIV stigma at the community, social, and individual levels, factors which are even more challenging during an HIV-exposed pregnancy. To adequately address this complexity, interventions must not only assist the individual in coping with the emotional impact of HIV, but must also aid her in navigating the challenges of care engagement, disclosure, and seeking social support in the face of stigma and in the context of pregnancy. Further, interventions delivered at ANC can take advantage of opportunities to reach women during routine HIV testing and counseling and engage men who are encouraged to attend the first ANC visit with their partners.
There is an urgent need to understand the implementation of Option B+ in low-resource settings such as Tanzania, and to identify opportunities to improve women's care engagement in the postpartum period. Our research seeks to improve this understanding, and to develop and test an intervention to support women in care.
Postpartum HIV care engagement in the context of Option B+ in Tanzania (R21 AI124344)
Study Aims
The study had three primary aims:
Aim #1: Examine the facility-level implementation of Option B+ in nine distinct care delivery sites in the Kilimanjaro region, focusing on women's HIV care engagement in the antenatal period.
Aim #2: Examine patient-level factors that impede or support care engagement among women initiating or continuing ART during pregnancy and the postpartum period.
Aim #3: Identify opportunities to improve implementation of Option B+ so that it enhances and promotes uptake and continuous, long-term care in HIV services following childbirth.
Methods
To meet our aims, we collected data in four unique but inter-related ways:
Patient-level data
Cohort: We enrolled a cohort of 200 HIV+ women during their pregnancy and followed them over time. Data was collected during pregnancy (baseline), birth, and in post-partum follow-up periods (3 months, 6 months and 12 months). All cohort participants had a viral load test at their 6 month study visit. Data from participants' medical records were abstracted in order to confirm care engagement.
In-depth interviews: A subset of 24 cohort participants completed semi-structured in-depth interviews shortly after their baseline and 3 month surveys. Additionally, women who reported disruptions in care were invited for interviews to understand how and why this occurred. Interviews were approximately 60-90 minutes in length and sought to develop a deeper understanding of the facilitators and barriers to HIV care engagement during pregnancy and the postpartum period.
Facility-level data
Clinic observations: We  conducted semi-structured observations in 3 of the largest clinical sites (Pasua, Majengo, KCMC). Observations entailed looking at the clinical set-up, flow of care, record keeping, and patient-provider interactions. The data was used to compare the provision of care to the national guidelines.
Key informant interviews with providers: Based on the observations, we  conducted 30 interviews with providers at each of the three sites (10 per site). Interviews focused on the role of the provider in Option B+ care, training received, flow of care, barriers/challenges in implementing the guidelines, and suggestions for improvement.
Population-level data
The national HIV Care and Treatment (CTC) database was used to evaluate broader patterns of HIV care engagement among women enrolled in PMTCT programs in the Kilimanjaro Region during the first year of Option B+ implementation. The data was examined to understand where drop-offs in care engagement are more likely to occur (considering the pregnancy and post-partum periods) and when what factors are associated with loss to follow up.
Data informing implementation
Focus group discussions: We conducted 9 focus group discussions (3 groups at 3 different sites), with the following populations: health care providers; HIV-infected pregnant women; and HIV-infected postpartum women. These discussions  identified opportunities to improve implementation of the national PMTCT policy to support continuous care engagement in the postpartum period. Intervention ideas were further discussed and refined through a community stakeholder meeting at the conclusion of the study.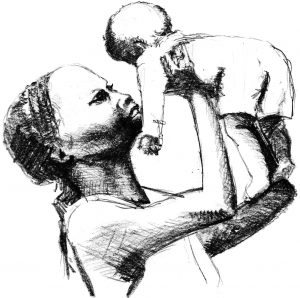 A stigma reduction intervention at time of entry into antenatal care to improve PMTCT services in Tanzania (R21 TW011053)
Study Aims
The study has three primary aims:
Aim #1: Develop a brief, scalable theory-based intervention, Maisha, to address HIV stigma at entry into ANC. The intervention will include: 1) video-assisted counseling that addresses HIV stigma, and 2) two post-test HIV counseling sessions for participants who are HIV-infected, building on the video content to provide emotional support, address stigma, and reinforce the value of care engagement.
Aim #2: Establish the methodological protocol for the evaluation of Maisha in a clinical setting, including details for both intervention delivery and research design.
Aim #3: Conduct a pilot RCT of Maisha with  women and their accompanying male partners, both HIV-infected and HIV-uninfected to examine: 1) feasibility and acceptability in an ANC setting, and 2) impact on early retention in PMTCT, HIV disclosure, and constructs of HIV stigma.
Methods
Phase 1: Development of the intervention and study protocol
The content of Maisha and the protocol to test it wasinformed by multiple qualitative methods. We conducted a series of in-depth interviews (IDIs) and focus group discussions (FGDs) with: HIV-infected pregnant/postpartum women (18 IDIs), HIV-uninfected pregnant women (12 IDIs), HIV care providers (3 IDIs), PMTCT coordinators (2 IDIs), and home-based HIV care workers (2 FGDs). These conversations helped identify perceptions of HIV stigma, experiences of HIV testing and care engagement, and feedback on the intervention content and feasibility of delivery. We also conducted observations and recorded detailed notes on clinic flow and opportunities to integrate study activities into routine care. During this phase, we  also used various methods to confirm and refine our measurements of HIV stigma, including cognitive interviews.
Phase 2: Pilot test of the intervention
We are conducting a pilot RCT  enrolling 1000 women and their male partners accompanying them to ANC (approximately 500 men) Participants will be randomized to receive either the SoC HIV testing and counseling, or SoC plus the Maisha intervention. Participants will complete a baseline survey and a follow-up survey at 3 months. Surveys will include measures for health outcomes (e.g., HIV care engagement, adherence to ART, depression, HIV testing), stigma outcomes (e.g., anticipated stigma, enacted stigma, internalized stigma), and other secondary outcomes or potential covariates (e.g., partner support, attitudes to ART, intimate partner violence). A subset of intervention patients will participate in a qualitative in-depth interview at 3 months to provide feedback on the intervention. Clinical data will be abstracted from the medical records of participants completing the 3-month survey.