Research in Pain Relief and Opioid Mitigation
United States Patent 10675221 B2 (Systems and Methods for controlling and monitoring medication dispensation) June 2020.
Patient Initiated Controlled Analgesic Remote Dispenser (PICARD)
Prevent Risk of Overdose, Increase Patient Adherence, Improve Patient Outcomes
A Smart pill bottle with biometric security, geo-location, dose controlled dispensation and interactive closed loop physician-patient communication.
Our Mission
To create a cohesive strategy to optimize pain management and safe opioid prescribing  and to reduce the impact of substance abuse on our community.
Our Vision
A transformative process, to make pain management a patient-centered and physician-led multidisciplinary coordinated care model.
To address the gaps in the continuum of care required for optimal management of pain in our population and outline an innovative clinical framework to transform care by enhancing service to our patients using a value based approach.
Building community outreach and infrastructure to improve quality of life and reduce the impact of substance abuse on our population.
Principal Investigator
Padma Gulur, MD, is Professor of Anesthesiology and Population Health and the Executive Vice Chair for Operations and Performance at Duke Anesthesiology. Dr. Gulur completed her residency in anesthesiology at Boston University. She then completed her fellowship training in pain medicine at the Massachusetts General Hospital at Harvard Medical School.  Dr. Gulur specializes in advanced interventional pain management. Dr. Gulur is committed to researching innovative techniques to assess and manage pain. Dr Gulur serves as a CPT advisor to the AMA CPT Editorial Panel and is a member of the FDA Advisory committee on Compounding.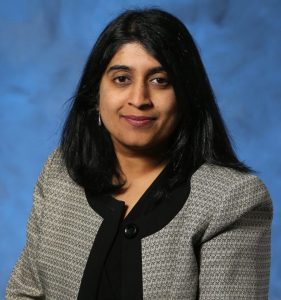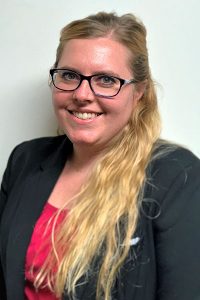 Lead Post Doctoral Researcher
Amanda Nelli, MD, is the lead postdoctoral researcher in the PROMIS Lab. Dr. Nelli is pursuing mentored research and scholarly training in pain medicine and opioid mitigation. Dr. Nelli conducted Industry research in Chicago before coming to Duke to lead the PROMIS Lab under the direction of Dr. Gulur.
Kevin Vorenkamp MD is Interim Division Chief, Pain Medicine  and medical director of the Duke Raleigh and Medical Park Pain Clinics and has been in the clinical practice since 2007. Prior to joining Duke, he practiced at Virginia Mason Medical Center in Seattle, Washington and the University of Virginia, serving as both clinic director and director of the pain medicine fellowship. His collaborative research interests in the PROMIS lab are focused on optimal care delivery for high resource utilizers.
Tatyana Der MD is a hospitalist at Duke Raleigh with a research interest in pain management for hospitalized patients and safe opioid prescribing. She is working with the PROMIS lab on the optimal use of Ketamine for pain management of hospitalized patients. A further focus of her research is the identification and risk stratification of patients at risk for opioid induced respiratory depression. She is currently validating the Duke Opioid and Sedation Assessment (DOSA) tool.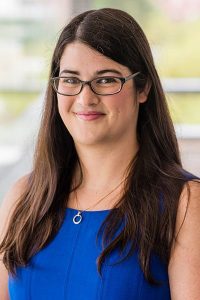 Mary Cooter is a biostatistician who assists in research study design, data management, analysis, and publications. Ms. Cooter holds a master's degree in Biostatistics from the University of Michigan and has been a member of the Duke Department of Anesthesiology since 2014. Ms. Cooter leverages her extensive training and experience with correlated data analysis, prospective studies of post-surgical outcomes, and retrospective cohort studies to collaborate in PROMIS Lab research projects..
Peter K. Yi, MD, MSEd is an Assistant Professor of Anesthesiology, the Pain Medicine Fellowship Program Director and the Director of Innovation in Medical Education in the Department of Anesthesiology.  Dr. Yi completed residency at Beth Israel Deaconess at Harvard Medical School and then went on to finish his Pain Medicine Fellowship at The University of Pennsylvania. His primary interest is examining post-operative pain outcomes within certain patient populations.   Dr. Yi also recently completed his Masters in Medical Education at The University of Pennsylvania and is particularly interested in educational pain research.
International Collaborators
Alan Fayaz is substantive consultant in Pain Medicine, Anaesthesia and Perioperative Care at the University College London Hospital NHS Trust.
In 2017 Alan obtained his doctorate in medical research from Imperial College London, after successfully submitting his Thesis on Pain Epidemiology. His research outputs include a contemporaneous assessment of the prevalence of chronic pain phenotypes in the United Kingdom, published in the British Medical Journal. The article has been cited over 200 times since publication, and boasts a social media 'altmetric' score in the top 5% of all research outputs scored to date.
His current collaborations with the PROMIS lab include studying global outcomes related to Ketamine infusions for chronic pain.
Dr. Alan Fayaz, MD(Res) MRCP FRCA FFPMRCA
Consultant in Pain Medicine, Anaesthesia and Perioperative Care. Honorary Associate Professor,  University College London.
                   United States Patent 10675221 B2 (Systems and Methods for controlling and monitoring medication dispensation) June 2020.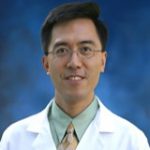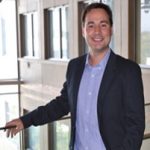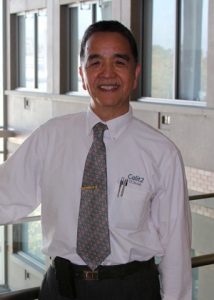 G.P. Li is a professor of Electrical Engineering & Computer Science at the University of California, Irvine, with a joint appointment in Biomedical Engineering department. At UCI, he also serves as Calit2 division director and director of the Integrated Nanosystems Research Facility (INRF). His current research interests are wide ranging and include e-Health as he and his team are dedicated in developing holistic solutions in healthcare through technologies such as data management, AI, web/app development as well as hardware solutions and others.
PICARD INVENTORS

Guann Pyng Li (UCI)
Sergio Gago Masague (UCI)
Linyi Xia (UCI)
Patricia Lim (UCI)
Randy Li-Hung Wei (UCI)
Solomon Liao (UCI)
Jason Kwon (UCI)
Xinyi Fan (UCI)
Padma Gulur (UCI)
COVID-19: Impact on Pain and Opioid Use
Tackling Sleep Problems for Seniors with Chronic Pain
Drug-Free Idea To Relieve Chronic Pain: Green Light
Managing Chronic Pain in Hemodialysis Patients
Women experience more pain than men, receive less treatment
The Opioid Epidemic in Durham, North Carolina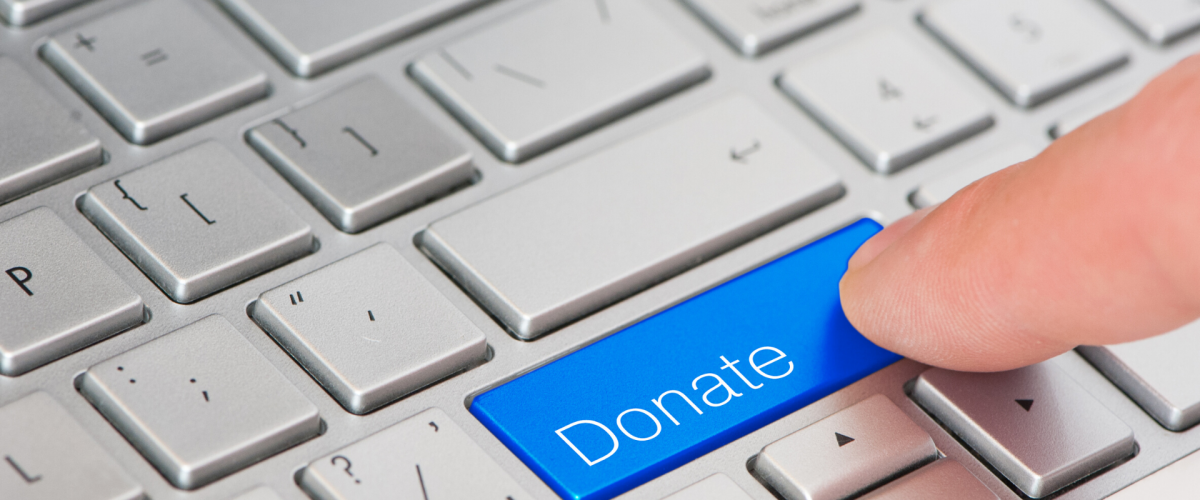 Your gifts and donations will support postdoctoral researchers and the innovative research programs. The impact of acute & chronic pain, particularly the opioid epidemic has been monumental on our population. Together we can make a difference.
At the PROMIS Lab, your generosity will help support the next generation of scientists and innovative research.
You can be specific which project you would like to support or equally support the efforts of all the programs at the lab.
To make a gift to the Gulur PROMIS Lab, please contact Kara Raynor with Duke Medical Center Development at 919-385-3100.