Friday October 20 – Sunday October 22, 2023
Duke University
The GROW 2023 conference is aimed at women (cisgender, transgender, or woman-identified) and nonbinary undergraduates considering graduate school in the mathematical sciences. Through talks, panels, and opportunities for conversation and networking, we will explore the tremendous diversity of lives and careers that can be built upon a Ph.D. in these fields.
Plenary Speaker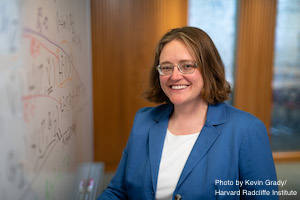 Professor of Mathematics, Harvard University
Radcliffe Alumnae Professor, Radcliffe Institute for Advanced Study
Featured Lecturers
Applications
Expect the GROW 2023 application link to be added here in early Spring 2023.
We will post additional GROW 2023 details as soon as they are available.
Please contact Shira Viel at grow@math.duke.edu with any inquiries or to request conference announcements and updates.
GROW 2022
The GROW 2022 site is https://sites.duke.edu/grow2022/.