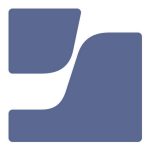 Jamf Pro is an Apple device management solution used by system administrators to configure and automate IT administration tasks for macOS, iOS, and tvOS devices.
iOS and macOS device management
Encryption deployment and management (with escrow and reporting)
Utilize the Restricted Software feature as needed o System and application settings management and enforcement
Self Service application
Make use of the remote lock/wipe features for laptops that go missing
Enhanced patch management
User driven self provisioning of new machines either via Self Service and or DEP
Inventory management and reporting
Join
To gain access to Jamf Pro, please either email endpoints-request@duke.edu or open a ticket in ServiceNow and assign it to the group "Device Engineering – OIT". When submitting a request for access include your netID, department, Jamf site, and level of access needed. If you are requesting full admin privileges to your departments site, you need to include approval from a direct manager or a Jamf Pro Full Admin.
Start
Once your account and a departmental "Site" have been added to Jamf Pro, you can access the system at https://casper.trinity.duke.edu:8443/.
Learn
An online introductory training class for Jamf Pro is available at the Jamf Training web site. Further in-person training is offered by Jamf in public sessions around the world (occasionally in Raleigh…see the Jamf site for dates and locations) and privately on campus when demand allows.
Duke-specific instructional videos and other materials on the Duke University WarpWire Site.
Jamf Pro Documentation and Administrators Guide.
There is also a large quantity of useful information at JamfNation, the Jamf Pro user community website.
Please reference the Endpoints@Duke Jamf Pro Wiki page for useful how to's and information.
There are also two major user conference one can attend that are held annually. The Jamf Nation User Conference & MacAdmins Conference. If these conference are of interest to you please reach out to the Duke Jamf User group (endpoints@duke.edu) for questions (or if you don't want to go alone) as many have been before and will likely again.
Apple School Manager
Apple School Manager is a simple, web-based portal for IT administrators to deploy iOS, macOS, and tvOS devices all from one place. When used with your mobile device management (MDM) solution, you can configure device settings and buy and distribute apps and books.
To access ASM visit https://school.apple.com and login with your Duke Enterprise AppleID. If you do not have a Duke Enterprise AppleID, please reach out to the OIT service desk to request one.
Apple School Manager user guide.