Our Mission
We strive to unite students across disciplines and the university in a collaborative effort to increase awareness and opportunity in health policy through a focus on the four domains of campus engagement, career & professional development, health policy education, and service & advocacy.
——————————————————————-
Four Committees, One SCOHP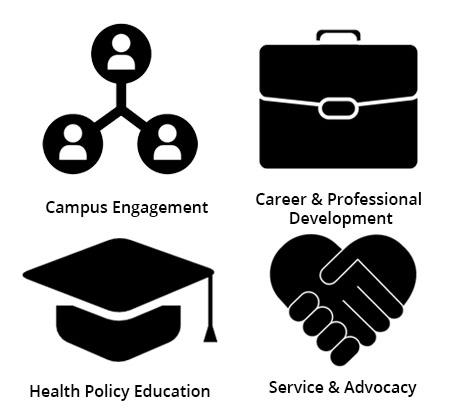 Read more about our organizational structure and lessons learned in Frontiers in Public Health.
Check out the undergraduate health policy certificate here!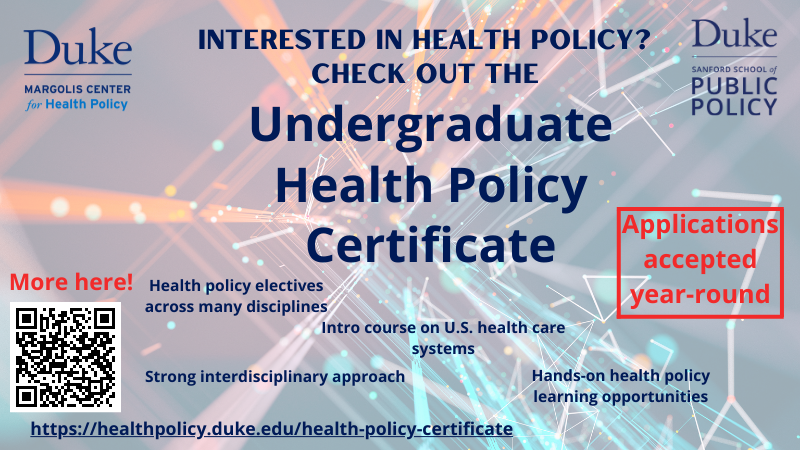 ---
Latest podcast episodes:
Read more about our podcast here.
Keep up with Duke-Margolis!
The Duke-Margolis listservs provide easily accessible information regarding health-policy related events, opportunities, and more. Please follow this link to be automatically added.
Join our listserv!
Stay in the know by joining our listserv through Duke Lists (must be signed in with your NetID) or by sending a blank email with the subject line "subscribe dukescohp Firstname Lastname" to sympa@duke.edu.