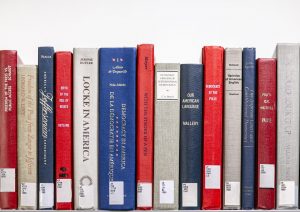 Thank you for supporting our work to help our students learn to write with readers in mind. Writing in courses often feels like a grade-focused transaction between student and instructor. But effective writing requires more than just putting facts and thoughts on paper. Writers need to understand the needs and expectations of readers, and these vary widely depending on the context and genre. As a volunteer reader, your feedback will help students learn how to revise their writing to make it more effective and engaging for the intended audience. Your engagement can play a direct role in helping our students develop communication and reasoning skills essential for their success in their professional and civic lives.
FOR CURRENT READERS
FOR NEW READERS
NEW READERS
FIRST THINGS TO KNOW

COMMITMENT:      Your time commitment will be about 5 hours during the entire semester. We generally expect students and readers to have three real-time interactions. In your first meeting, you and the student can get to know each other a bit on a personal level and also discuss the course and the expectations for the writing assignment. In the next two meetings, you will give students feedback on drafts of their work. If you provided students with written or recorded feedback prior to the meeting, you'll be able to discuss that feedback and answer student questions.
FEEDBACK:          As a Reader Project volunteer, it is important that you not be a proof-reader or copy editor. Instead, your task is to provide an authentic response to the student's draft from your perspective as a professional with content area expertise and writing genre knowledge. Unlike the kind of feedback you might provide for colleagues in the workplace, where the goal is to improve the document itself, your role here is to help the student understand what works for you as a reader of that kind of writing and what doesn't – and why. It is then the student's job to revise and edit their work, taking your feedback into account. In other words, the goal is improving the writer than the paper.
To learn more about the kind of feedback we want readers to give, please see our document How to Give Feedback. You can also reach out to the Project Coordinator for additional guidance.
For more information about interacting with students, see our document
HOW TO VOLUNTEER?
If you are interested in becoming a volunteer reader, please fill out the NEW READER SURVEY
At the beginning of the semester, we'll tell you which courses participate in the Project for the upcoming term. Next, we get the instructors to help us match you with the right student, and then we send you and your student all the details! You can see this semester's courses here: FALL 2020 COURSES
NOTES:
Your expertise may not be needed each semester. The Reader Project does not determine which courses are offered. Instructors participate with their writing intensive courses on a voluntary basis. Students only participate if they want to. We act as intermediary, connecting you, our volunteer readers, with our students. We are, however, thankful for having you among our expert readers.
Students are often nervous about sharing work-in-progress. Always keep your student's work private, and please be patient as they learn the skill of receiving constructive feedback before they submit the paper to their professor.