Sadé Dinkins, T '19
Communications Intern
Sadé is a Visual & Media Studies and African & African American Studies double major, two fields which intertwine and reflect her passion for the analysis and appreciation of black culture — from history to music to visual culture. Her interests include hip-hop, writing, sports, and social justice.
Micah English, T '17 (2016-2017)
Communications Intern
Micah is a political science major with research interests that include gender studies, black studies, history and popular culture. She hopes to incorporate her passions for research, writing, and social justice in her future career endeavors.
Brittany L. Jenkins (2015-1016)
Graduate Student Research Assistant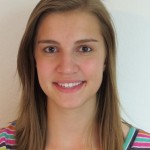 Jenna Peters
Undergraduate Summer Research Fellow
STAFF
Camille Jackson
Camille joins DCORE after 8 years in Duke's Office of News and Communications. A former journalist, Camille spent several years investigating and writing about hate groups, and diversity in the classroom at the Southern Poverty Law Center in Montgomery, Ala. She led communications for the university's
50th anniversary of integration
in 2013 and the
John Hope Franklin Centenary
in 2015. Her award-winning work has been recognized nationally and she has served as a regional officer for the National Association of Black Journalists. She earned a masters of science in journalism from Quinnipiac University and attended both Yale University and Southern Connecticut State University in New Haven, Conn.