Professor Owen Flanagan, the co-director of the Center for Comparative Philosophy (CCP), is to be honored  by his former students and colleagues with a conference, The Natural Method–Ethics, Mind, & Self, on September 28-29. Please see details by clicking here. The event is free, but you must RSVP.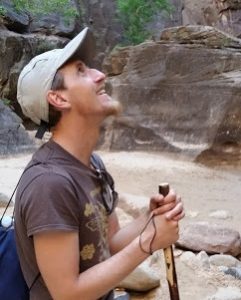 Ewan Kingston is a PhD student in Philosophy at Duke University
Engaged Buddhism, Anger, and Retribution
"Many Western philosophers admit that Buddhism is a rich philosophy. It has a plausible theory of personal identity: the separate self is merely a conventional concept, which can become dangerously addictive.  It also contains a theory of wellbeing: the ideal state is the calm contentment that comes with realising one's deep interconnections with the rest of the world.1 But can Buddhism make important contributions to the field of political philosophy?"'
Click here for the whole blog post!
David Wong is the Susan Fox Beischer and George D. Beischer Professor of Philosophy at Duke University.
the pluralist
Interview by Richard Marshall.
Click here for the whole interview!
'I think that all moralities adequately serving the function of fostering social cooperation must contain a norm of reciprocity—a norm of returning good for good received. Such a norm is a necessity, I argue, because it helps relieve the strains on motivation of contributing to social cooperation when it comes into conflict with self-interest. I also identify a constraint I called "justifiability to the governed," which implies that justifications for subordinating people's interests must not rely on falsehoods such as the natural inferiority of racial or ethnic groups or the natural incapacities of women.'