This video premiered on Friday, April 9 at 7:30 pm EDT.
Ieva Jokubaviciute and Jennifer Curtis perform music by George Enescu (1881-1955) and Jean Sibelius (1865-1957).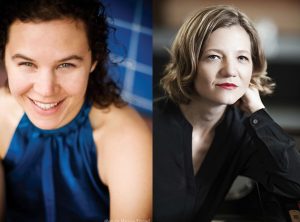 Sonata No. 3 in A Minor "dans le caractère populaire roumain" for violin and piano, Op. 25, is a chamber-music composition written in 1926 by George Enescu. It is dedicated to Franz Kneisel.
Five Esquisses (Five Sketches), Op. 114 was written in 1929 by Jean Sibelius.