Philip N. Benfey
Professor
philip.benfey@duke.edu
Heather Belcher
Associate in Research
heatherb@duke.edu
Jazz Dickinson
Postdoc
jazz.dickinson@duke.edu
Medhavinee Mijar
Associate in Research
mm304@duke.edu
Niba Nirmal
PhD Candidate, Graduate Student
niba.nirmal@duke.edu
Trevor Nolan
Postdoc
trevor.nolan@duke.edu
Megan Perkins Jacobs
Associate in Research
megan.perkins.jacobs@duke.edu
Edith Pierre-Jerome
Postdoc
edith.pierre.jerome@duke.edu
Vladimir Popov
Research Scientist
vladimir.popov@duke.edu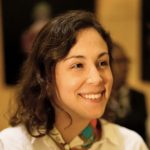 Rachel Shahan
Postdoc
rachel.shahan@duke.edu
Or Szekely
Postdoc
or.szekely@duke.edu
Pablo Szekely
Postdoc
pablo.szekely@duke.edu
Isaiah Taylor
Postdoc
isaiah.taylor@duke.edu
Elhanan Tzipilevich
Postdoc
elhanan.tzipilevich@duke.edu
Sarah Van Dierdonck
PhD Student
sarah.van.dierdonck@duke.edu
Guy Wachsmann
Postdoc
guy.wachsmann@duke.edu
Cara Winter
Postdoc
cara.winter@duke.edu
Jingyuan (Jay) Zhang
Associate in Research
jz68@duke.edu
Qianzi Zhou
PhD Student
qianzi.zhou@duke.edu
Mingyuan Zhu
Postdoc
mingyuan.zhu@duke.edu
Former Lab Members
Roger Aeschbacher
Senior Medical Communication Leader, Novartis Pharma, Basel.
Natalie Breakfield
NewLeaf Symbiotics, St. Louis, MO
Ken D. Birnbaum
Professor, NYU
Siobhan Brady
Professor, UC Davis
Wolfgang Busch
Professor, Salk Institute
Heidi Cederholm
Juliette Colinas
Hongchang Cui
Assistant Professor, Florida State University
Laura Di Laurenzio
Jose Dinneny
Staff Member, Carnegie Institution for Science, Stanford, CA
Colleen Drapek
Postdoctoral Researcher, Sainsbury Lab, Cambridge, UK
Sophie Fang
Assistant Professor, Sun Yat-Sen University, Guangzhou, China
Eric Floro
Hidehiro Fukaki
Associate Professor, Kobe University, Japan
Kim Gallagher
Associate Professor of Biology, University of Pennsylvania
Xinwei Han
Postdoc, Columbia University Medical Center
Olivia Haragutchi
Monsanto, NC
Yrjo Helariutta
Professor, University of Helsinki, Finland
Yueling Hao
Florida State University
Polly Hsu
Assistant Professor, Michigan State University
Akihiro Imai
Postdoc, Mitsuyasu Hasebe, Japan Science and Technology Agency, Japan
Anjali Iyer-Pascuzzi
Assistant Professor, Purdue
Terry Jackson
Jee Jung
Monsanto, NC
Betty Kelley
Mikhail Kovtun
Research Scientist, Duke
Ji-Young Lee
Assistant Professor, Seoul National University
Kevin Lehner
Postdoc, Colorado
Song Li
Assistant Professor, Virginia Tech
Jeremy Lipkowitz
Terri Long
Assistant Professor, NC State
Mitch Levesque
Assistant Professor, University of Zurich
Louisa Liberman
Scientist II, Novazymes
Jun Lim
Assistant Professor, Konkuk University, Korea
Tamara Mikeladze-Dvali
Group Leader, LMU-Munich
Noritaka Matsumoto
Deceased
Atsushi Morikami
Associate Professor, Meijo University, Japan
Jocelyn Malamy
Associate Professor
University of Chicago
Molly McGraw
Assistant Professor, Oregon State University
Miguel Moreno-Risueno
Center for Plant Biotechology and Genomics Madrid, Spain.
Keiji Nakajima
NAIST, Japan
Tal Nawy
Editor, Nature Methods
Yufuko Nishimura
David Orlando
Postdoc, Whitehead Institute, MIT
Jalean Petricka
Visiting Assistant Professor of Biology, Carleton College
Alice J. Paquete
Len Pysh
Professor and Chair, Roanoke College
Eric Rogers
Scientist, Hi Fidelity Genetics
Francois Roudier
INRA, France
Gary Schindelman
Adjunct Assistant Professor, Occidental College
Giovanni Sena
Lecturer, Imperial College, London
Shuang Song
Regulatory Scientist, Syngenta
Rosangela Sozzani
Assistant Professor, NC State
Erin Sparks
Assistant Professor, University of Delaware
Christopher Topp
Investigator, Danforth Plant Science Center
Marie Theres Hauser
Associate Professor, BOKU, Austria
Richard Twigg
Hironaka Tsukagoshi
Assistant professor, Institute for Advanced Research Nagoya University, Japan
Manuel Valdes
Nexcelom Bioscience
Jaimie Van Norman
Assistant professor, UC Riverside, CA
Eline Verbon
Doctoral student, Utrecht University, The Netherlands
Teva Vernoux
ENS Lyon, France
Carmen Wilson
Joanna Wysocka-Diller
Associate Professor, Auburn University
Masashi Yamada
Professor, Taiwan
Paul Zurek
Scientific Development at Emerald Therapeutics
If you have a new position, please email snv6 at duke.edu so we can update our website.