9 Disabled Activists from the Queer Rights Movement
By Colton Ortiz
An image gallery celebrating disabled heroes of the queer rights movement.
As millions across the country and around the world have learned to embrace their queer friends and neighbors, it is easy to forget the sheer number of individuals who fought for queer rights throughout history. It is even easier to forget those in the queer movement who were simultaneously trailblazers for other communities and movements. This Disability Pride Week, I want to highlight some of my personal heroes from the queer rights movement who beautifully lived at the intersection of queerness and disability.
Audre Lorde
Audre Lorde described herself as "black, lesbian, mother, warrior, poet." She spent much of her life using her talent to confront racism, sexism, classism, and homophobia. After her graduation from Columbia University, she worked as a librarian in the New York public schools. Following her divorce from Edward Rollins in 1970, she met her long-time partner, Frances Clayton. Lorde contributed greatly to areas such as feminist theory, critical race studies, and queer theory, in essays such as her acclaimed piece "The Master's Tools Will Not Dismantle the Master's House." Her life experiences heavily influenced her work, such as her fight against breast cancer and mastectomy, which she wrote of in The Cancer Journals. Lorde was the New York State Poet laureate and has been honored and remembered by numerous awards and monuments, such as the National LGBTQ Wall of Honor.
Barbara Jordan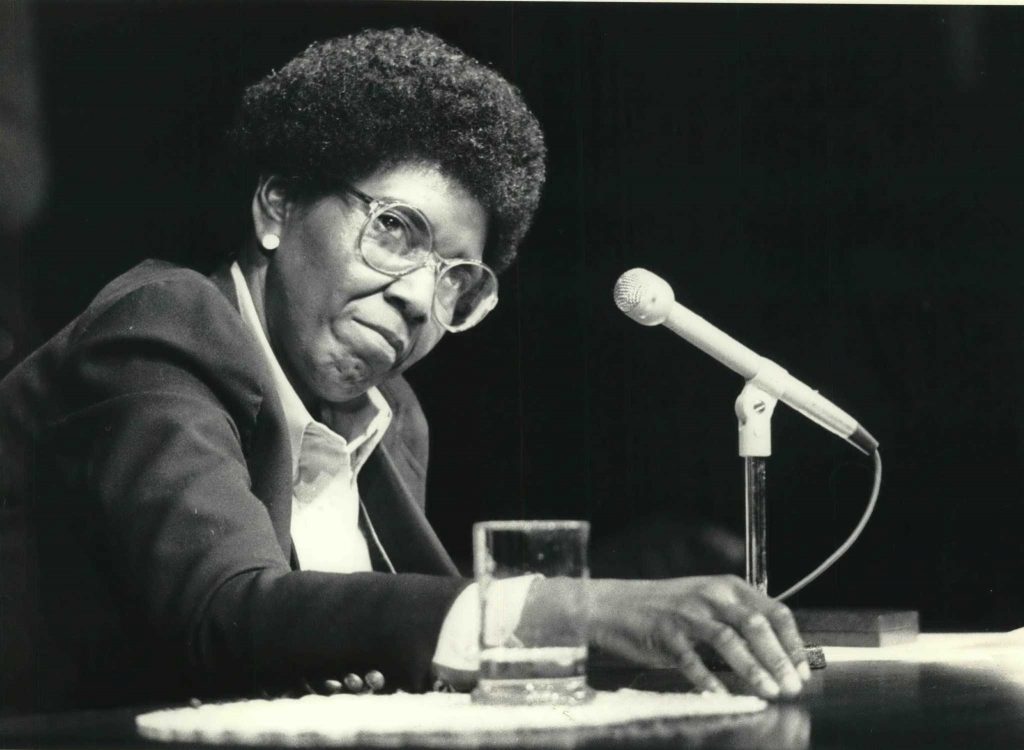 Barbara Jordan (1936-1996) was the first African American to serve in the Texas senate and the first African American woman from a southern state to serve in congress in 1973. She was a fierce advocate for voting rights, minimum wage laws and the civil rights movement. She gained national attention for her role in the Watergate hearings as a member of the House Judiciary Committee. In 1976 the Democratic party asked her to deliver the keynote address at their national convention, being both the first woman and the first African American to do so. She was a powerhouse in immigration reform, and, after working as a professor at the University of Texas at Austin, she served as the chairperson of the US Commission on Immigration Reform in 1994. Jordan used a wheelchair for much of her later years due to Multiple Sclerosis. She eventually contracted pneumonia and died on January 17, 1996. She was survived by her partner Nancy Earl and was buried in Austin, Texas.
Bobbie Lea Bennett
Bobbie Lea Bennett was the first woman to obtain gender affirmation surgery in 1978. She was originally was assured that the cost would be covered under Medicare's Social Security disability benefits program but was denied coverage without explanation. Bennett fought to mobilize her community and force Medicare officials to consider gender affirmation surgeries as medical necessities. On April 5th of 1978, she secured her money, after driving to the office of Medicare director Thomag Tierney and refusing to leave.
Chella Man
Chella Man (age 21) is an American YouTuber, actor, model, artist and LGBTQ+ activist of Chinese and Jewish descent. He began his YouTube channel in March of 2017, where he shares his experiences with his identity, love life, gender dysphoria, and deafness. In 2018 he hosted his TedX Talk "Becoming Him", in which he discusses his journey transitioning while being disabled. Man signed to IMG in September 2018 and has modeled for brands like Calvin Klein and American Eagle. His introduction to the international stage came with his acting debut as Jericho, a deaf and nonspeaking hero for DC Universe's series Titans.
"There is an extreme lack of representation for young, Deaf, queer, Jewish, Asian, transgender artists…So, I decided to be my own representation."
Jazzie Collins
Jazzie Collins was a fierce transgender activist and community organizer in San Francisco, who worked with numerous organizations such as Senior and Disability Action, San Francisco's LBGT Aging Policy Taskforce, and the San Francisco Trans March. Jazzie ran the food pantry "6th Street Agenda" and was one of the original members of Queers for Economic Equality Now (QUEEN). Many of her fellow community organizers opened Jazzie's Place in her honor after her death in 2013.
Jessica Kellgren-Fozard
Jessica Kellgren-Fozard is a YouTuber, model, and activist from Brighton, UK. She Is deaf, visually impaired, has a rare autoimmune disorder MCTD, and a nerve disorder HNPP. She currently lives in Brighton with her wife Claudia and dogs. She covers numerous topics on her channel, including body positivity, disability, Pride, and mental health. She was recently featured on the popular YouTube channel the School of Life in their discussion of the secret of happiness.
Marsha P. Johnson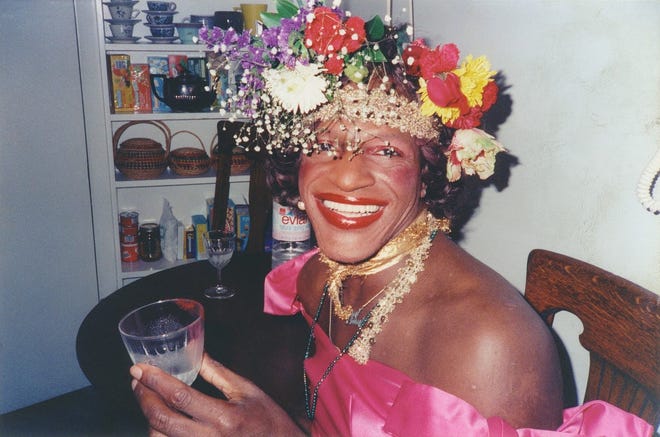 Marsha P. Johnson (1945-1992) was a gay liberation activist and drag queen. She was a prominent figure at the Stonewall uprising of 1969 and, along with close friend and activist Sylvia Rivera, co-founded the advocacy organization S.T.A.R. (Street Transvestite Action Revolutionaries). She was also a founding member of the Gay Liberation Front in New York. She was a popular figure in the New York City art scene, performing drag and modeling for artists such as Andy Warhol. Later in her life, she was an AIDS activist with ACT UP. Johnson is one of the most beloved figures in the gay liberation movement, and she has been featured in two documentaries, "The Death and Life of Marsha P. Johnson" and "Pay It No Mind ­– The Life and Times of Marsha P. Johnson."
Morty Manford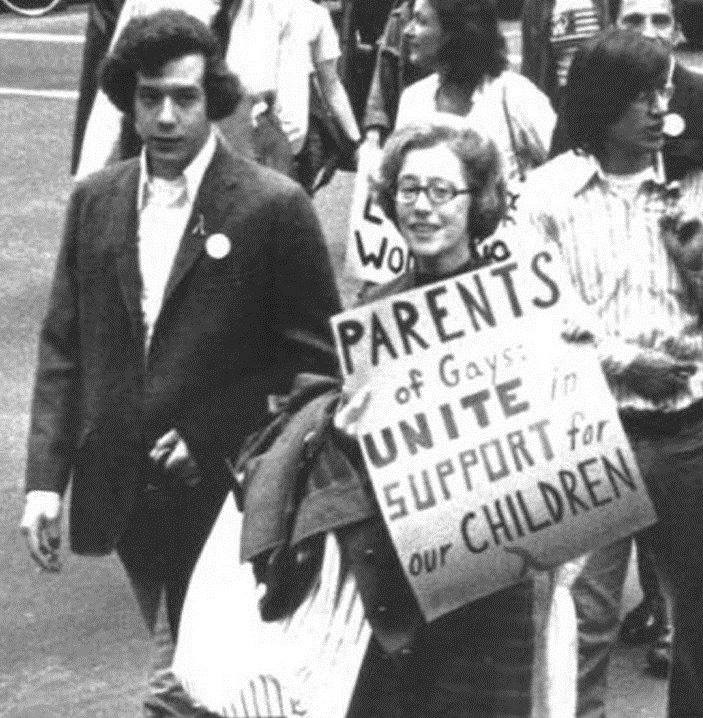 Morty Manford was one of many activists present at the Stonewall uprising and took part in the decades long battle for gay liberation and equality in New York City. He was heavily involved in the Gay Activists Alliance (GAA). In addition, he helped found Gay People at Columbia University, one of the nation's first gay campus groups. Morty is well known for being beaten by Michael Maye, the then president of the city's Uniformed Firefighters Association. Morty served as an assistant New York State attorney general and, alongside his mother Jeanne Manford, co-founded PFLAG, the national support group organization, Parents and Friends of Lesbians and Gays, for which she was awarded the Presidential Citizens Medal. Morty died at the young age of 41 from complications with AIDS. He is remembered through his activism and PFLAG's Morty Manford Award.
Nyle DiMarco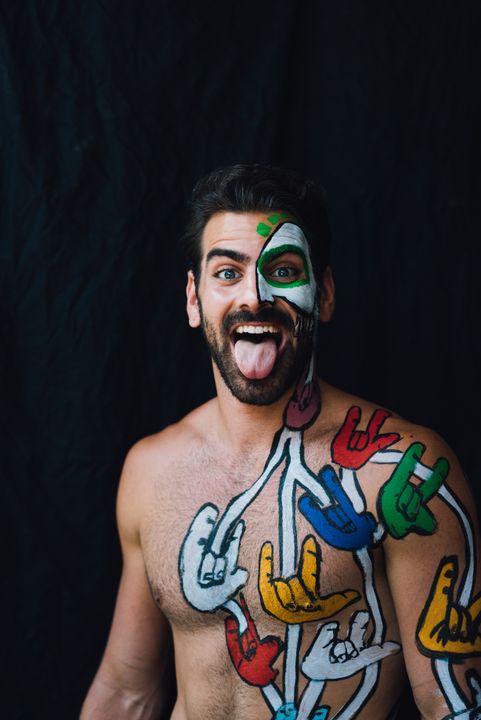 Nyle DiMarco is an American actor, model, LGBTQ+, and deaf/hard-of-hearing activist. He is both the winner of America's Next Top Model and Dancing with the Stars. He attended Gallaudet University and graduated in 2013 with a degree in mathematics. He began his career in an independent American Sign Language Films production, In the Can and also played a recurring role in Freeform's Switched at Birth. In 2017 he was honored as Deaf Life Magazine's "Person of the Year". In 2016 he founded The Nyle DiMarco Foundation, which provides resources to deaf children and families. DiMarcho is currently signed with Wilhelmina Models and CESD Talent Agency.