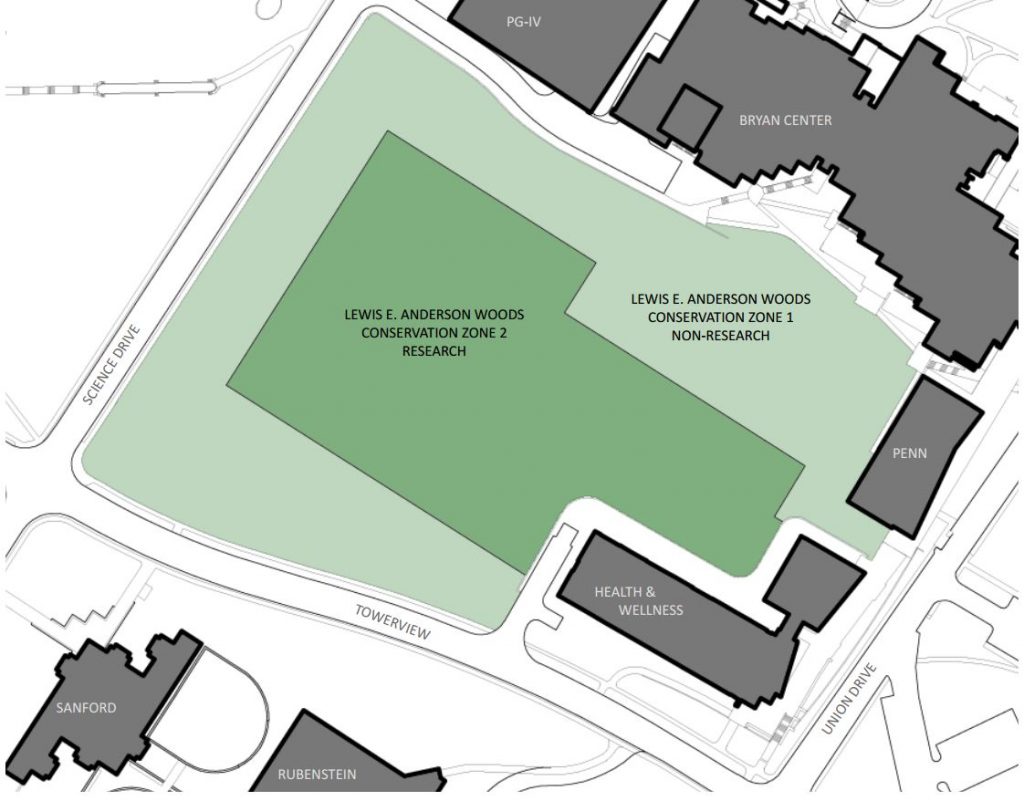 Since 1932, Anderson Woods serves as a resource for Duke University students and faculty, providing space for undergraduate and graduate-level education and long-term ecological research.
Anderson Woods is a bottomland hardwood stand and floodplain along Browning's Branch. According to Professor Dan Richter, this bottomland forest stands as a historic artifact of a time the large pre-dates Durham as a city. Large beech and other dominant hardwood trees have been cored and date back to the 1880s and 1890s. In addition, remnant pine stumps have been dated back to 1740. Moreover, the sediments of these floodplains are historic, "legacy sediments" from human-accelerated upland erosion.
Today, researchers continue the ecological investigations begun in the 1930s by Clarence Korstian, the founding Dean of the School of Forestry and the first director of the Duke Forest. Lewis E. Anderson, a Duke Professor in the 1930s and the woods namesake, also conducted research in the woods. Since 1978, the woods have been continuously studied after Professor Norm Christensen, founding dean of the Nicholas School of the Environment, set up permanent research plots on site.
Anderson Woods also hosts multiple Duke University Biology and Environment classes each year, providing pedagogical space for courses in Plant Taxonomy, Plant Communities, Dendrology, and Mammalogy.