These records bring together documents, photographs, and other material to create a picture of your organization. Scrapbooks are really popular at the University Archives!
Transfer to Archives: Annually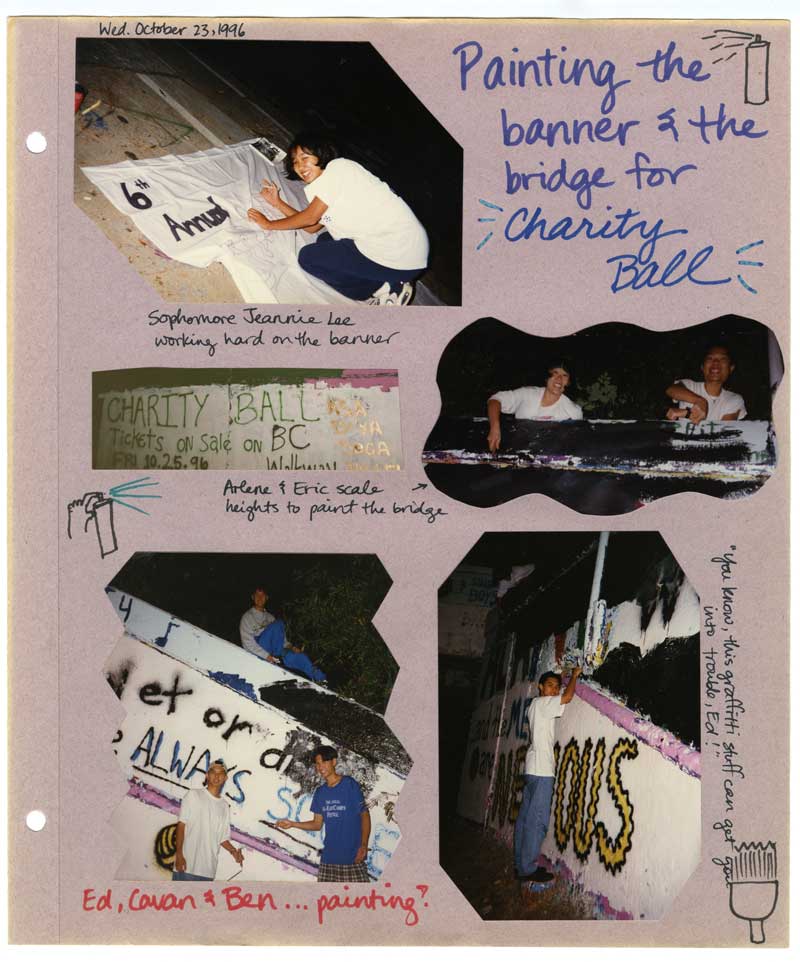 Scrapbooks provide an excellent—and often multi-media—narrative of a student group's day-to-day activities. With this page from the Asian Student Association's scrapbook from the 1996-1997 academic year, we get a behind-the-scenes view of how the group promoted their 1996 charity ball.
Why is this historically important?
This page provides first-hand documentation of a campus tradition: painting the East Campus Bridge!
This page provides information about one of ASA's annual events, as well as how they promoted that event.
Page from Asian Students Association scrapbook, 1996-1997. From the Asian Students Association Records, 1996-2001. Duke University Archives.