This page highlights some of the main collections we used for our exhibits. It showcases key materials for future researchers interested in exploring the plentiful resources of the Sallie Bingham Center for Women's History and Culture and the Hartman Center for Sales, Advertising, and Marketing History.
To survey comprehensive lists of collections and sources used, visit the bibliography page of each exhibit.
Digital Collections:
This collection features over 7,000 digitized advertisements from J. Walter Thompson Competitive Advertisements Collection found in the Hartman Center, from 1911 to 1955. Some of these advertisements were used within this project to highlight how women were depicted over time.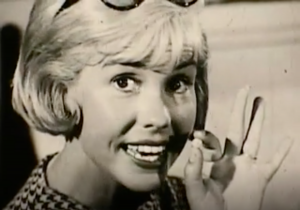 This Hartman Center collection features thousands of television commercials created or collected by D'Arcy Masius Benton & Bowles advertising agency between the 1950s to 1980s. 
Women's Liberation Movement Print Culture Digital Collection
This digital collection on the Sallie Bingham Center website contains digital copies of manifestos, speeches, essays, and other materials documenting various aspects of the Women's Liberation Movement in the United States in the 1960s and 1970s. The documents focus on campaigns for reforms on issues such as reproductive rights, domestic violence, and equal pay, which were used in this project to contextualize the movement and women's experiences.
Organizational Records: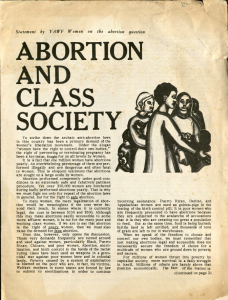 Atlanta Lesbian Feminist Alliance Archives
Located in the Sallie Bingham Center, the ALFA Archives includes the organizational records of the Atlanta Lesbian Feminist Alliance and other southern radical women's groups. This collection was used to contextualize the women's liberation movement and to provide personal publications on women's issues.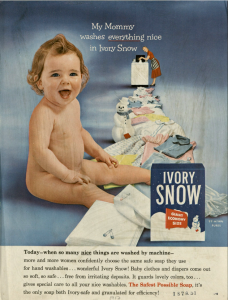 D'Arcy Masius Benton & Bowles Archives
These Hartman Center archives document the history of advertisements, research publications, employee training, recruitment, management, and marketing research from three companies: D'Arcy Masius Benton & Bowles, Benton & Bowles, and D'Arcy MacManus Masius. The advertisements series in this collection were used in this project to showcase the representation of women in advertisements.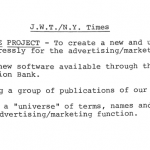 J. Walter Thompson Company. Advertising & Marketing Intelligence Records
Located within the Hartman Center, this collection includes technical and corporate records about the development of databases, information technologies, and research methods. The collection details the conception, announcement, and initial years of operation of AMI with financial data, marketing and management information, marketing research, and slide presentation scripts. Documents from this database were used to explore the development of A.M.I.
J. Walter Thompson Company. Competitive Advertisements
Located within the Hartman Center, the J. Walter Thompson Company Competitive Advertisements are an extremely large collection of advertisements made by JWT's competitors from 1955 to 1997. They include a wide array of products, from perfume ads to IBM computer ads.
Personal Papers:
Anne Baker was an abortion counselor, serving as the Director of Counseling at the Hope Clinic for Women in Illinois for the majority of her career. Her collection includes informational pamphlets, handouts, forms, books, personal writings, newspaper clippings, and more – mostly surrounding reproductive rights. Books in her collection were used in this project to contextualize the reproductive rights movement.
Barbara Bergmann Papers
Located within the Sallie Bingham Center, this collection includes the work of Bergmann's feminist economics research. Her archival collection consists of published writings, including congressional testimony; assorted research files and projects, including a selection of books from her library; and personal miscellany, including some career awards. Her materials were used as a framework for applying feminist theory to methodology and research techniques.
Acquired from both the Hartman Center and the Sallie Bingham Center, Kilbourne's collection spans 1918 – 2014 and includes clippings, correspondence, research reports, advertisements, book drafts, and more. As a media critic, feminist author, and documentary filmmaker, most of the materials in her collection surround this work. Along with interviewing Jean Kilbourne, we used her collection of advertisements targeting women and her research files on the representation of women in advertising and entertainment.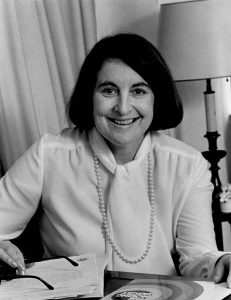 Rena Bartos was a female advertising executive at McCann Erickson, the J. Walter Thompson Company (JWT), and eventually The Rena Bartos Company. The collection, housed in the Hartman Center,  documents Bartos' career through speeches and presentations, publications, correspondence, research files, slides, photographs and videotapes.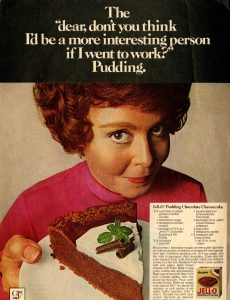 Roy Lightner Collection of Antique Advertisements
Roy Lightner was an advertising and marketing executive with N.W. Ayer and Son Agency and Carden and Cherry Advertising. This collection showcases print and film advertisements representing over 300 companies from 1871-2009. These advertisements were used within this project to showcase how working women and mothers were depicted.
Research Databases: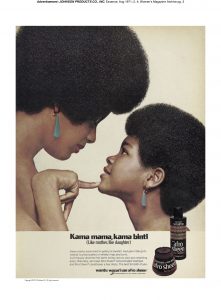 ProQuest Women's Magazine Archive
This archive includes digitized volumes of 13 magazine publications created for women. Advertisements and articles in Essence Magazine and Ladies' Home Journal were used within this project.