Women's Teams – Asia   by Derek Wei
A total of 18 teams competed in the 2015 AFC (Asian Football Confederation) Women's Olympic Qualifying Tournament. The Tournament had 3 rounds, with 6 teams left to compete in the final round with each other once at a centralized venue (Nagai Stadium, Osaka). Eventually the Australia and China, the traditional woman soccer powerhouses of the region, became the top two ranked teams and took home the Olympic seats.
---
1: China PR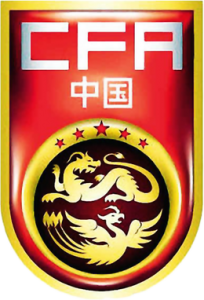 Image retrieved  from Wikipedia
History and Fun Facts
Although China's Men's Soccer team is barely ranked internationally, the country's Women Soccer Team has historically been a very strong force on the global stage. Almost dominant in Asia during the past 30 years, the Steel Rose first appeared on Olympics' stage in 1996, and eventually took home the silver medal. In last year's FIFA Women's World Cup game, the team went home after a 1-0 narrow defeat to the eventual champion USA, but they nevertheless won lots of respect from the crowd.
 Image retrieved  from FIFA Website
China's Journey to Rio
Although performed impressively in Canada, the Steel Rose seemed to be not that ready yet during the AFC Qualifying tournament. After narrowly beat Vietnam in the first game, they was forced to a draw by North Korea. Luckily, they were able to put their game together and took down Japan and Korea Republic to win their ticket to Brazil. 
---
2: Australia
History and Fun Facts
Tired of easy victories against small island countries, the Matildas left OFC (Oceania Football Confederation) to join AFC in 2006. It only took them four years to realize that they are still kind of unstoppable, as they claimed the champion title of the 2010 AFC Women's Asian Cup.
 Image retrieved from FIFA Website
Australia's Journey to Rio
Australia started their Qualifying Tournament with a strong 3-1 victory against the hosts Japan, who had never been defeated on their own turf before. Then, the Matildas continued their stunning performance with a 9-0 sweep against Vietnam, a 2-0 win against South Korea, and a 2-1 victory against North Korea.
---
How to cite this page: "WOMEN – Asian Teams (2016 Rio Olympic Qualification Process)", Written by Derek Wei (2016). Journey to Rio, Olympic Football 2016 Guide, Soccer Politics Blog, Duke University, http://sites.duke.edu/wcwp/tournament-guides/olympic-football-2016-guide/journey-to-rio-qualification-process-rules-for-2016-olympic-games/womens-asian-team/ (accessed on (date)).
Source:
1: Wikipedia contributors, "Football at the 2016 Summer Olympics," Wikipedia, The Free Encyclopedia,https://en.wikipedia.org/w/index.php?title=Football_at_the_2016_Summer_Olympics&oldid=717243806 (accessed April 30, 2016)
2: Wikipedia contributors, "2016 AFC Women's Olympic Qualifying Tournament," Wikipedia, The Free Encyclopedia,https://en.wikipedia.org/w/index.php?title=2016_AFC_Women%27s_Olympic_Qualifying_Tournament&oldid=716562234 (accessed April 30, 2016)
3: FIFA Website, "Women's Olympic Football Tournament, Rio 2016, China PR Team Page", http://www.fifa.com/womensolympic/teams/team=1882892/index.html (accessed April 30, 2016)
4: FIFA Website, "Women's Olympic Football Tournament, Rio 2016, Australia Team Page", http://www.fifa.com/womensolympic/teams/team=1882891/index.html (accessed April 30, 2016)