By: Carolina Herrera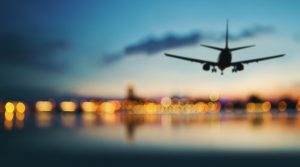 Visas to Russia
      Before you experience all the excitement the 2018 FIFA World Cup in Russia has to offer, you must obtain a visa in order to be let into the country. It is crucial for any foreigner to know that the Russian government has a restrictive and complicated visa regime for foreigners who visit, travel, or reside in the Russian Federation. A United States citizen who fails to comply with Russian Visa Laws can be "subject to arrest, fines, and or deportation." Furthermore, it is important to know that if you already have a Russian Visa, you need to double check and make sure it will not expire when you are in Russia, as Russian authorities will not allow a "U.S citizen traveler with an expired visa to depart the country, effectively stranding the person for up to 20 days, until local authorities grant an exit visa."
     In order to enter Russia for any purpose, a U.S citizen must possess a valid U.S. passport and "a bona fide visa issued by a Russian Embassy or Consulate." The website for U.S. Embassy & Consulates in Russia states that "travelers who arrive in Russia without an entry visa will not be permitted to enter the country, and face immediate return to the point of embarkation at their own expense."
     There are seven basic types of Russian visas: "Commercial Tourist, Student, Guest, Diplomatic, Transit, and visas for entry into the Russian Federation for the purpose of requesting asylum." The visa most people will be using to visit Russia for the 2018 FIFA World Cup will presumably be the Tourist Visa. In order to receive a tourist visa, the following documents are required:
Original passport/ foreign passport with a minimum of two empty pages, it should be valid for a minimum of 6 months following the end of the time period of the visa

Two copies of the filled-in and signed visa form with a photograph

A photograph (3.5 x 4.5 cm (in a series of countries two photographs are required).

The original and a copy of an insurance policy that is valid on Russian territory

A voucher of a contract for tourist services and confirmation or reception of a foreign tourists from a tour operator in a form of the established type. The right to provide visa support to foreign tourists is only possessed by Russian tour firms that have been registered with the Consular Department of the Russian Ministry of Foreign Affairs (it should be noted that confirmation of a hotel booking is not grounds for the issuing of a visa)
     Make sure to apply for your visa well in advance because it's impossible to obtain an entry visa upon arrival. The standard processing time for a visa is about four to twenty working days. However, the time periods depend on the type of visa being applied for and the country in which the application is from. If you need a visa as soon as possible, fast-track processing is also available, which takes between one and three days to process, but in these cases the visa fees are often doubled.
     If you need to verify critical information special to for your trip or specific questions regarding travel, please contact the respective embassy before you leave:
British Embassy in Russia
Telephone: +7 (495) 956 7200
Website: https://www.gov.uk/world/organisations/british-embassy-moscow
Address: Smolenskaya Naberezhnaya 10, 121099 Moscow, Russia
Embassy of the Russian Federation in the USA
Telephone: (202) 298 5700
Website: http://www.russianembassy.org
Address: 2650 Wisconsin Avenue NW, Washington DC, NW 20007
Embassy of the Russian Federation in the UK
Telephone: Embassy: (020) 7229 6412; Consulate (020) 3668 7474
Website: http//www.rusemb.org.uk
Address: 6/7 Kensington Palace Gardens London, W8 4QP
Flights for Football
     There are many airlines that operate flights to Moscow, St. Petersburg, Kazan, Sochi and other major Russian cities from all over the world. Aeroflot, Russia's main airline, flies from the United Kingdom and the United States to Russia. British Airways is another airline that operates direct flights from the UK. According to the World Travel Guide website, the flight times from London to Moscow is about three hours and forty-five minutes, and from New York to Moscow is around nine hours. Additionally from London to St. Petersburg, flight time is usually around three hours and 20 minutes, and from New York, including a stopover, ten hours and fifty minutes.
Sources:
FIFA.com. "2018 FIFA World Cup Russia™ – Destination." FIFA.com. Accessed April 20, 2018. http://www.fifa.com/worldcup/destination/.
"General Visa Information." General Visa Information | Embassy of the Russian Federation to the United States of America. Accessed April 28, 2018. http://www.russianembassy.org/page/general-visa-information.
"Russia." World Travel Guide. Accessed April 20, 2018. https://www.worldtravelguide.net/guides/europe/russia/passport-visa/.
Image retrieved from: https://dreamtrippro.com/flights/