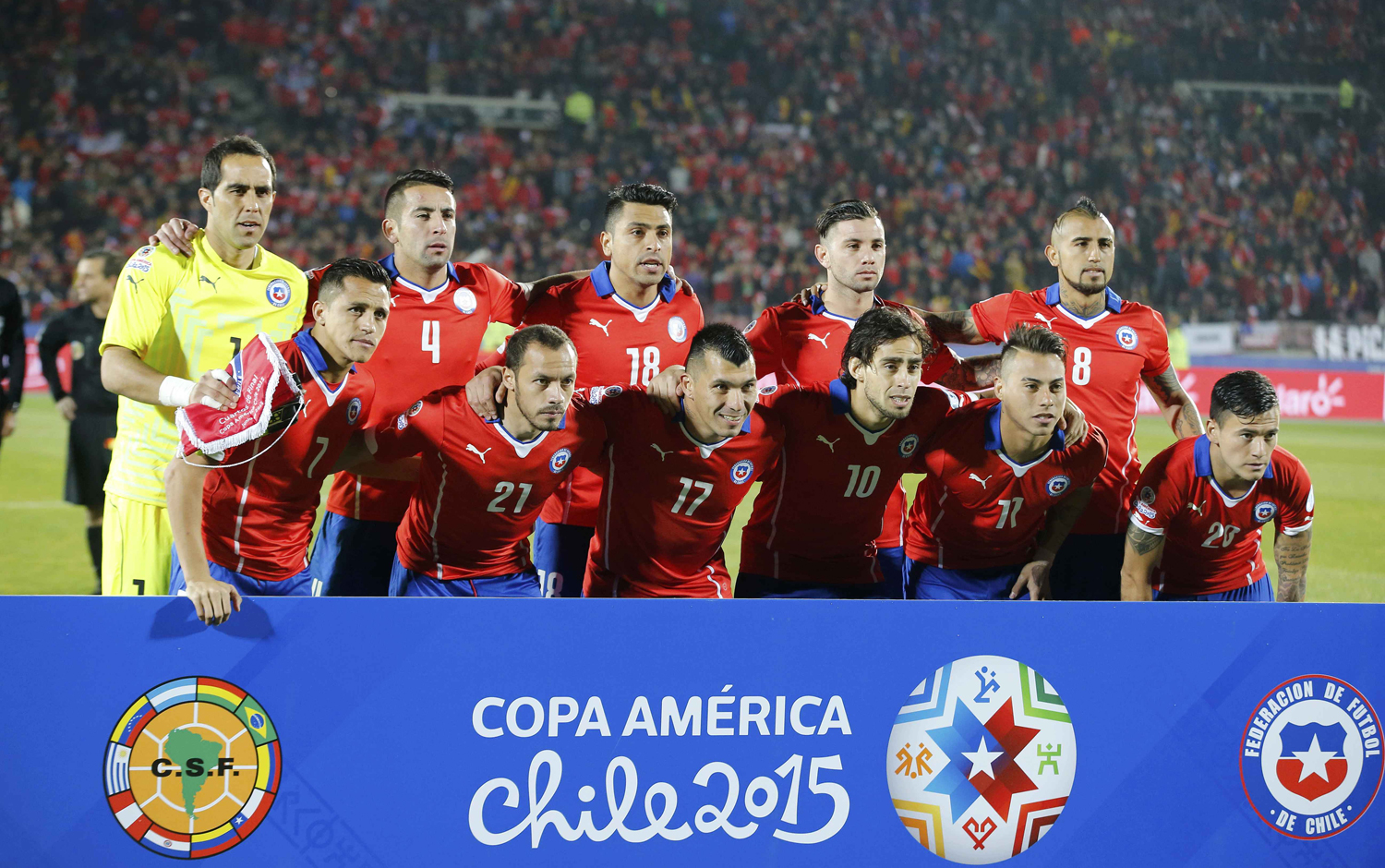 Juan Antonio Pizzi took over as the Manager of the Chilean National team on January 29th, 2016 and is 1-1(W-L) with a goal differential of +2. Chile, the host and champion of the 2015 Copa America are favorites to repeat with a team filled with European stars Alexis Sanchez, Eduardo Vargas and Arturo Vidal. In addition to winning the tournament in 2015, Chilean players Eduardo Vargas and Claudio Bravo took home the top goalscorer and best goalkeeper awards at the tournament. Chile also had 5 players on the Team of the Tournament, the most of any nation. This tournament will be different from last year's tournament for the Chilean national team as new manager Pizzi hasn't had nearly the team familiarity that previous manager Jorge Sampaoli had after coaching the team for 4 years. Pizzi, who has only been in charge for 4 months, has attempted to fix this though, as he recently embarked on a European tour, alongside new general manager Felipe Correa and new trainer Alejandro Richino, to meet his players and better understand their personalities on and off the pitch. Additionally, this tournament will be big for the new manager as it will be his first tournament at the helm and will hold personally importance to him as he will coach against his former national team in Argentina. Pizzi, who is Argentinian by birth will get the chance to beat his birth country as Chile and Argentina are both in Group D along with Panama and Bolivia. Chile, who beat Argentina in penalties to win the title last year, will hope to repeat as champions and win their second ever Copa America title.
Works Cited
ANFP. "Copa América Centenario: Pizzi Begins European Tour." Social Media News. CONMEMBOL, 19 Apr. 2016. Web. 27 Apr. 2016.
Ap. "Argentina Faces Chile in Copa America in Rematch of Final." USA Today. Gannett, 22 Feb. 2016. Web. 24 Apr. 2016.
Dowley, Connor. "Chile and Argentina Can save Copa America." SBNation.com. N.p., 01 July 2015. Web. 24 Apr. 2016.
 "Juan Antonio Pizzi, Técnico De Chile." – Más Deportes. N.p., 30 Jan. 2016. Web. 27 Apr. 2016.(Photo)
Hill, Tim. "Chile Win Copa América after Beating Argentina on Penalties – as It Happened." The Guardian. Guardian News and Media, 04 July 2015. Web. 24 Apr. 2016.
Kolchev, Vadim. "Chile National Team Kit." :: Dev SportJiffy. N.p., n.d. Web. 27 Apr. 2016.(Banner Photo)
How to cite this page: "Chile" Written by Ben Jackson (2016), Copa America Cententario 2016 Guide, Politics Blog, Duke University, http://sites.duke.edu/wcwp/tournament-guides/brazil/(accessed on (date)).