by Connor Shannahan
Bayern Central is a fantastic blog about the greatest soccer team in the world, the Bavarians. Bayern Central details the daily news, opinions, and generally all things Bayern Munich. The site is independently run by a group of editors and writers. While independent, Bayern Central is part of the larger Football Collective network, a massive aggregate of hundreds of smaller fan-made blogs like Bayern Central. Football Collective aims to give these smaller blogs a larger platform to share and debate ideas along with other soccer fans. Football Collective is generally not a breaking news site like ESPN FC, but rather focuses on a collection of opinions and poignant stories. The front page of the site features broad storylines with room for debate among many teams and leagues. For example, selecting the topic of up and coming players will take you to a list of articles from the individual team blogs like Bayern Central.
The main page of Bayern Central features the latest posts from its writers prominently displayed in the center of the page. These posts range from match analysis to humor and opinion columns. Below these posts is normally a podcast and the Editor's Corner featuring an interesting story by editor-in-chief, Michel Munger, about whether Bayern should take into account ethics and politics when making business decisions. The post discusses Bayern's recent trip to Saudi Arabia to play a friendly in light of Saudi Arabia's recent human rights violations and persecution of a blogger. The post continues to discuss the pros and cons of Martin Odegaard's signing. This is very symbolic of the site as a whole: a mix of serious worldly issues combined with in-depth soccer analysis. These are all supplemented by a comment section at the bottom of every article which is frequently full of discussion and well researched responses.
Bayern Central features a "Matches" menu complete with previews, post-game analysis, and results. This is a common feature of most blogs and you'd be hard pressed to find a soccer news website without one. I believe Bayern Central really sets itself apart in the second menu, "Insight". This menu leads to tactical analysis columns, opinion pieces, statistics, player rankings, features, surveys, and even a fun category for humor pieces and articles about soccer movies. The Insight menu is full of interesting and original articles. They bring up great points about tactics and statistics while also addressing transfers and the team mentality. This is Bayern Central's shining star and what keeps me coming back to the site.
The writers of Bayern Central do not fear straying from mainstream topics of tactics and game recaps. A great example of this is a humor article written by Juan Pablo Gonzáles called You can choose our next team!. The article was written shortly after Bayern's tragic 4-1 loss to Wolfsburg. It satirizes the idea that now that Bayern is shown to be imperfect, us fair weather fans have to move on to another team. The post introduces multiple teams for the blog to pledge allegiance to including second division team 1860 Munchen or Barcelona promoting the stability of their team as a result of their two window transfer ban. The humor is easily captured in this section proposing brand new New York City FC as the new bearer of our hopes and dreams. "We would benefit from having the best system for any sport in the world. The US(eless) system. Think about it for a second. Drafts! Conferences! Confusing regular season, playoffs, postseason! Only three proper players per team! We would have it all."
Clicking the "About Us" tab of Bayern Central takes you to a list of writers and editors combined with a general blog goal. The page states that their "goal is to be a reference about the team, not simply to get your clicks by publishing rumours and slideshows". Quickly scanning through the site reveals that this is very true for Bayern Central. The articles are all generated by a team of writers rather than anonymous fans resulting in great content. Nevertheless the fans still have a chance to make their voice heard in the comment sections. This blog setup yields fantastic results. The high quality posts made by their team of soccer enthusiasts ensures to resonate with their target audience of soccer literate fans. While ESPN FC and many news sites boil down the news to resonate with a more uninformed American audience, Bayern Central assumes that its readers have a certain amount of soccer knowledge. This model keeps posts from never being dull and continuously teaches me things I never knew about soccer.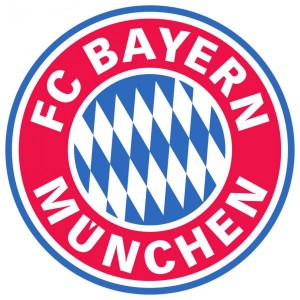 Images: