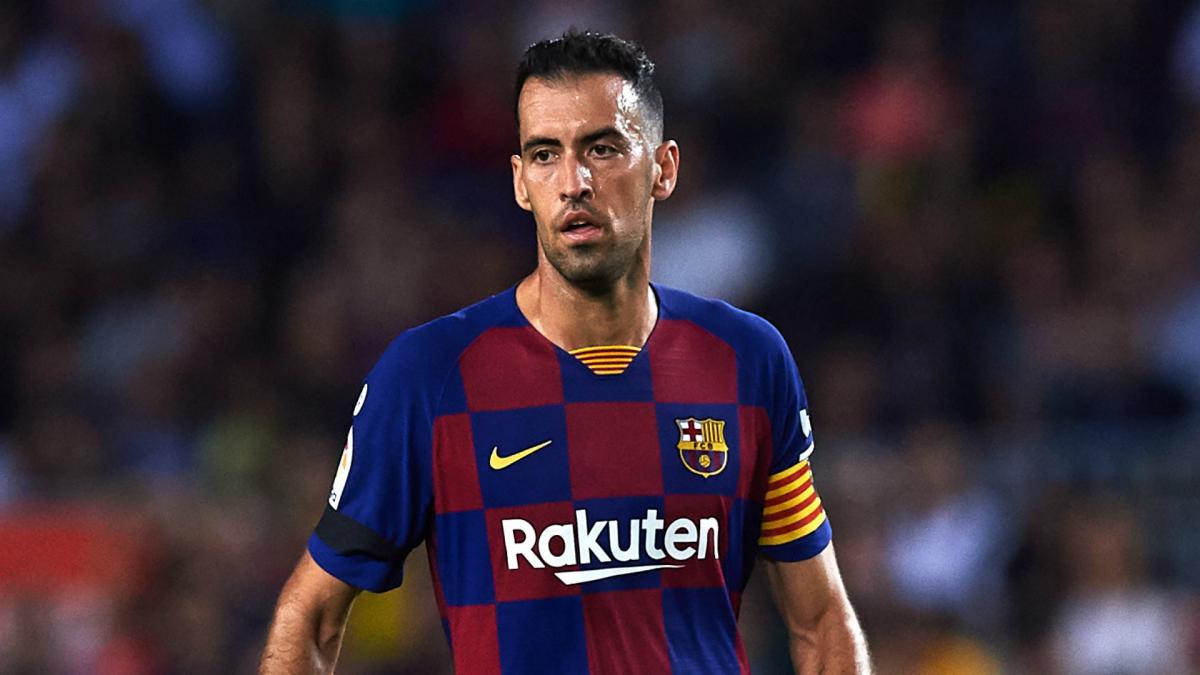 En el pasado, nunca me ha gustado Sergio Busquets. No es atlético, rápido o fuerte, siempre tira para sacar faltas y verlo jugar era extremadamente aburrido. Sin embargo, mientras trabajaba en el sitio web de mi grupo para nuestro proyecto final, mi opinión sobre Sergio Busquets ha cambiado. Ahora me doy cuenta de lo bueno que ha sido para el Barcelona y la selección española. Sergio Busquets es uno de los futbolistas más subestimados en el fútbol, y sus entrenadores, compañeros de equipo y aficionados admiran su capacidad para tomar constantemente las decisiones correctas y controlar el juego.
Sergio Busquets fue un canterano de La Masia, la cantera del Barcelona, y fue convocado al primer equipo cuando Pep Guardiola asumió el posición del director técnico del Barcelona. Guardiola fue su entrenador cuando Busquets jugó para el Barcelona B, y se sorprendió de sus habilidades como un mediocampista defensivo y un jugador que arma jugadas. En el sistema de Guardiola, Busquets permitió a Xavi e Iniesta a jugar con más libertad y en un posición de ataque, y también tuvo la capacidad a orquestar y actuar como un jugador en un rol de doble pivote para el Barcelona y la selección española. Busquets es un futbolista experto sin destreza física or atlética, y ocupa el rol de mediocampista defensivo. Las cualidades físicas de Busquets no sobresalen, pero su inteligencia, habilidad técnica, y visión está al más alto nivel. A pesar de ser un mediocampista defensivo, su habilidad como un jugador que arma jugadas es significativamente superior de los otros futbolistas en su posición. También, Busquets es un jugador difícil a presionar debido a su capacidad para evadir tackles y su destreza de tomar decisiones con rapidez. Además, su maestría de disfrazar sus pases y pasar entre las líneas de defensa hace que la oposición sea vulnerable a los contraataques iniciados por Busquets.
El rol del mediocampista defensivo es para proteger la línea defensiva y también juntar en el ataque cuando surge la oportunidad. Este rol actúa como un mediocampista de doble pivote, o un jugador que es el puente entre la defensa y el ataque. En esta posición, las responsabilidades son a romper el ataque de la oposición a través de interceptar o entrar a pases en defensa. También, un mediocampista defensivo ayuda a detener los contraataques opuestos y hace que sea más difícil desbloquear la defensa. Mientras que en la ofensiva, el rol de la posición es para distribuir pases simples y controlar la posesión de la pelota. Es injusto a clasificar a Busquets como puramente un mediocampista defensivo, ya que tiene más habilidad de un mediapunta y se confía más con la pelota a sus pies.
En el sistema de Enrique Setién, el nuevo director técnico del Barcelona, Sergio Busquets se le ha permitido mostrar a todas sus habilidades. Setién reemplazó Ernesto Valverde como el entrenador y cambió al Barcelona de nuevo a un enfoque más orientado a la posesión, que se ajusta al estilo de juego de Busquets. En este rol familiar, Busquets puede controlar la forma del equipo en la defensa y el ataque. Porque Setién usa sus defensas laterales en una posición más ancha y atacada, el Barcelona es más expuesto a los contraataques. Por eso, para reducir esta amenaza, Busquets se siente entre los dos defensores centrales y es un ganador del pelota no necesariamente a través de los tackles, sino también a través del posicionamiento, la anticipación y la organización. También en la ofensiva, Setién se utiliza a Busquets en el rol de un jugador que arma jugadas de fondo como los directores técnicos anterior, pero Setién permite a Busquets a empujar más arriba el terreno de juego en el ataque y ganar pelotas y controlar la posesión en la mitad del campo del oponente. Evidentemente, Sergio Busquets es una representación de los valores del Barcelona y es un jugador muy importante para el club. Aunque el estilo de juego de Busquets no es tan tentador como el de Lionel Messi, Luis Suárez, y los otros jugadores del Barcelona, Busquets es el latido del corazón y el metrónomo del Barcelona porque es capaz de controlar el flujo del juego en su rol de mediocampista defensivo y mediapunta.
En su carrera, Busquets ha ganado siete campeonatos de La Liga, seis trofeos de Copa del Rey, tres títulos de La Liga de Campeones, un Mundial, y un Eurocopa para el Barcelona y la selección española. Aunque todavía no me gusta el hecho de que se tira, he aprendido a apreciar su estilo de juego y ahora me doy cuenta de que Sergio Busquets es uno de los mejores mediocampistas defensivos en el fútbol. Busquets hace nada que impresione las hinchas y toca una posición que normalmente pasa desapercibida, pero, según Vicente del Bosque, el director técnico de la selección española cuando el equipo ganó la Eurocopa en  2008 y el Mundial en 2010, "Si ves el partido, no ves a Busquets. Pero si ves a Busquets, ves todo el partido".
Fuentes:
"Anchor Man – How Nemanja Matic or Sergio Busquets Perfected a Unique Role in Football." Sports-Nova, 6 Apr. 2020, www.sports-nova.com/2020/04/06/anchor-man-how-nemanja-matic-or-sergio-busquets-perfected-a-unique-role-in-football/.
AsComps – Match Compilations, "Sergio Busquets – When Football Becomes Art." Youtube, 16 Nov. 2019, https://www.youtube.com/watch?v=e890Rq4YqfI
Echegaray, Luis Miguel. "Busquets Remains Quiet Constant as Barcelona Evolves." Sports Illustrated, 19 Apr. 2019, www.si.com/soccer/2019/04/19/sergio-busquets-barcelona-evolution-la-masia.
"Sergio Busquets under Quique Setien – Scout Report." Football Bloody Hell, 31 Mar. 2020, footballbh.net/2020/03/31/sergio-busquets-under-quique-setien-scout-report-tactical-analysis-tactics/.
GiveMeSport. "Video Claiming Sergio Busquets Is the Best Defensive Midfielder of All Time Goes Viral." GiveMeSport, 23 Mar. 2020, www.givemesport.com/1557462-barcelona-video-claiming-sergio-busquets-is-the-best-defensive-midfielder-of-all-time-goes-viral.
Hunter, Graham. "Busquets' Days Appear Numbered at Barcelona, but He's Still Wanted by Spain." ESPN, ESPN Internet Ventures, 8 Oct. 2019, www.espn.com/soccer/spain-esp/story/3960882/busquets-days-appear-numbered-at-barcelonabut-hes-still-wanted-by-spain.
Lawless, Josh. "11 Minute Sergio Busquets 'When Football Becomes Art' Compilation Is A Joy To Watch." SPORTbible, SPORTbible, 17 Nov. 2019, www.sportbible.com/football/news-11-minute-sergio-busquets-when-football-becomes-art-compilation-20191117.
Nouman, "The Master of Disguise Passes – Sergio Busquets." Youtube, 27 Mar. 2018, https://www.youtube.com/watch?v=M_YaxC2D6Sc
Sanderson, Tom. "Hard Facts Detail FC Barcelona Dependance On Sergio Busquets." Forbes, Forbes Magazine, 5 Nov. 2019, www.forbes.com/sites/tomsanderson/2019/11/05/hard-facts-detail-fc-barcelona-dependance-on-sergio-busquets/#75910d9d3d32.