Silent Springs. Erin Espelie. 2011, 13 minutes, Color and B&W, Sound, HD digital video, and Super8 film mastered to HD digital video.
Silent Springs. Erin Espelie. 2011, 13 minutes, Color and B&W, Sound, HD digital video and Super8 film mastered to HD digital video Try as we might, we cannot autopsy (from Greek, to see for oneself) the whole natural world. As the diversity of life reduces, we further lose the ability to be amphibious (from Greek, to lead dual lives), to be above a surface and below, not to mention "achieving focus" in a single plane. Texts include A Treatise on Optics (1845) by David Brewster; Atlas of Nerve Cells (1896) by Moses Allen Starr; and The Microscope (1899) by Simon Henry Gage.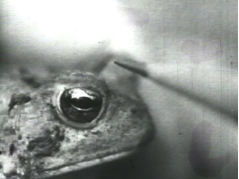 .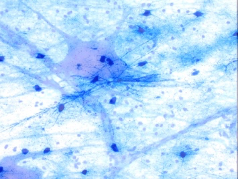 True-Life Adventures. Erin Espelie. I-III. 2013, 16 minutes, Color, Sound, HD Digital Video.
Using found sound from Disney's 1940-50s nature documentaries, this trilogy creates a mismatch between the digital image and historic/histrionic voiceover. It confounds traditional nature documentaries by adhering to strict time and spatial limits, and ratchets up false expectations about wildlife; continuity editing begins to break down to reveal a necessarily condensed representation of the natural world.

内共生 Inside the Share Life. Erin Espelie.  2017, 9:13m, HD video & 16mm, color, sound.
This film combines sounds of marine life with moving images of the circulatory system, life at different scales, and Lynn Margulis's words on accepted versus iconoclastic science. She talks also about time, how the new is privileged over the truth. This film has a captivating slowness. Among other things, it seems to be about epistemology, how we know or don't know.
视网膜
视网膜 Net to Catch the Light. Erin Espelie. 2016, 7 minutes, Color & B&W, Sound, Hand-processed 16mm film and HD video.
video An orb-weaver spins its web, captures prey, and filters light. How does other light get filtered or created? Digitally and energetically, light and its origins drive our circadian rhythms, our internal clocks, and affect the retina. Blue light, in the realm of 400 to 500 nanometers, has become increasingly pervasive, just as our light sources have homogenized. How does this ownership of the eye, of light, of the world, unwind us?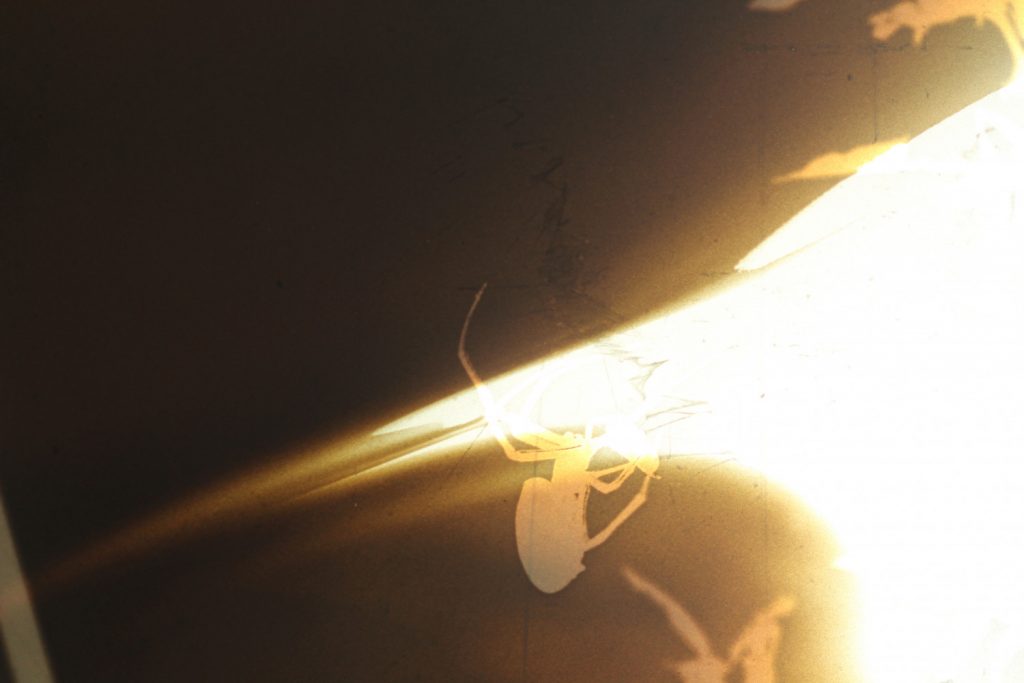 ---
CONVERSATIONS | Erin Espelie (USA). April 20. 10 am.
In conversation with Professor Seth Henderson, DKU
Erin Espelie is a filmmaker, writer, and editor, living and working in Boulder County's Four Mile Canyon and New York City. Her writing and filmmaking investigate current scientific research related to the Anthropocene, issues in environmental history, questions of epistemology, and our expectations of the moving image. With a degree in molecular and cell biology from Cornell University and an MFA in experimental and documentary arts from Duke University. Erin teaches at the University of Colorado Boulder in the Film Studies Program and the Department of Critical Media Practices.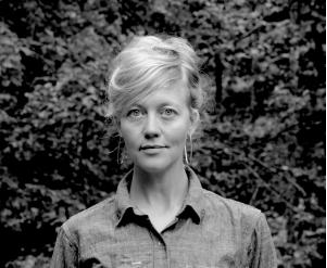 Espelie's films have shown at the New York Film Festival, the British Film Institute, the Natural History Museum of London, Whitechapel Gallery, Crossroads (San Francisco), the Rotterdam International Film Festival, the Edinburgh International Film Festival, the Full Frame Documentary Festival, and more. Her feature-length experimental documentary, The Lanthanide Series, examines the materiality of the digital world, combining approaches of non-fiction narrative essay, abstract visual and sound exploration, and the history of black mirrors; it premiered at CPH:DOX in Copenhagen.
Most of her professional career in print journalism has been on the staff of Natural History magazine, where she serves as Editor In Chief and as a columnist. Since 2002 her monthly column, "The Natural Explanation," has highlighted high-caliber wildlife photographers and human influences on the environment.