Saturday, March 11, 2023
Thank you to everyone who submitted an entry in the RENEWAL Contest. At this time, the VOICES leadership is considering each submission. Announcements regarding winners in each category will be made in April. We appreciate your patience.
Duke VOICES Leadership Team
=============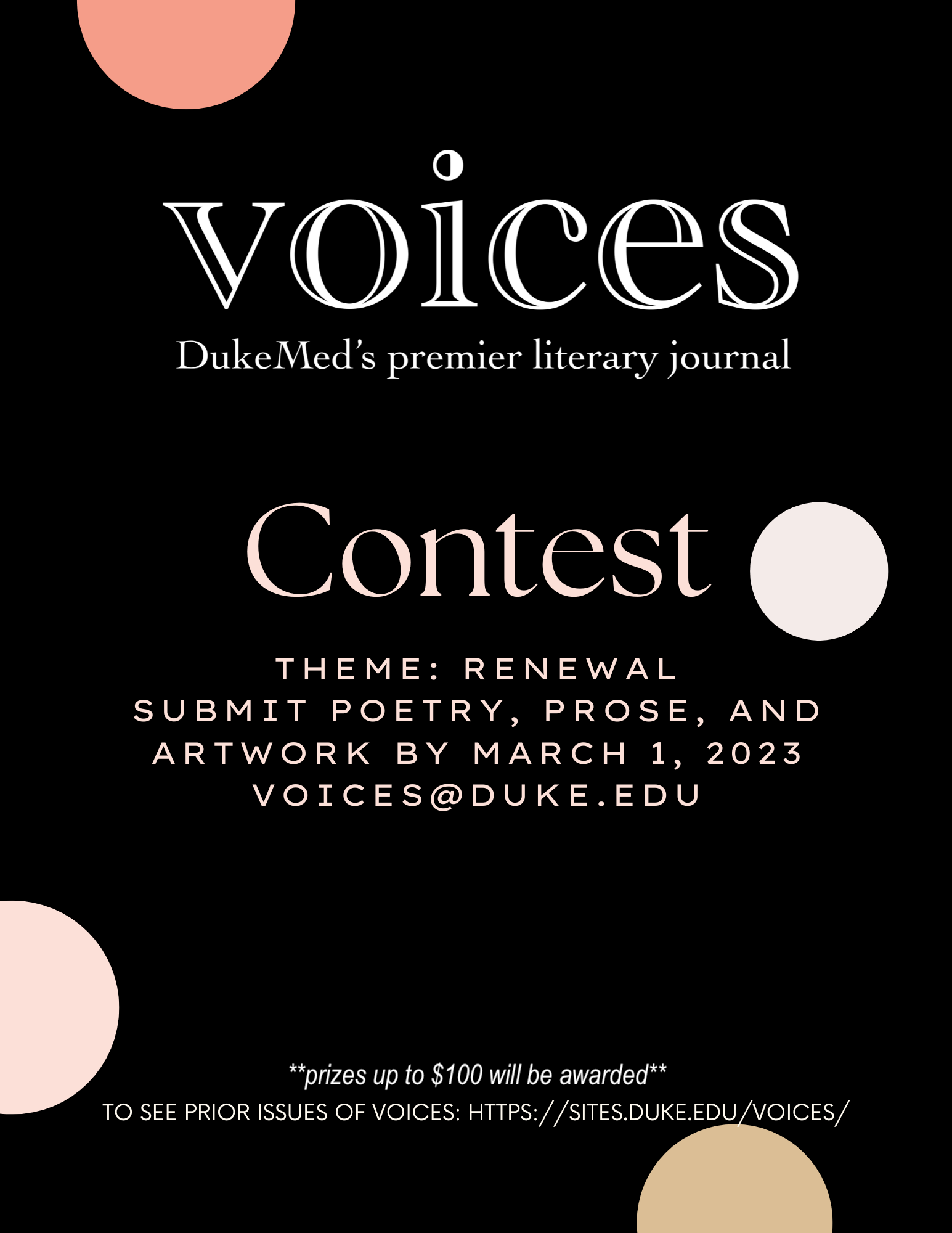 Eligibility:
EVERYONE. Yes, that means undergraduates, graduate/medical students, residents, faculty, staff, patients, patients' family members, community members, etc.
Evaluation Criteria:
Relevance to the theme "renewal"

Relevance to the human experience as it pertains to medicine, illness, the human body/condition, etc.
We will accept a broad interpretation of renewal and proximity to the listed topics.
Deadline: 
March 1, 2023 by 11:59PM
Submission Details:
Entries should be emailed to voices@duke.edu. For more information on the format of submissions, please navigate to the submissions page here. You will receive email confirmation that your submission has been received. (In general, please submit a .docx file for prose or poetry and TIFF, EPS, PDF, or JPEG (uncompressed) for artwork.)
Prizes:
We will award prizes in a few categories valued at up to $100. Winners will receive direct communication from us.