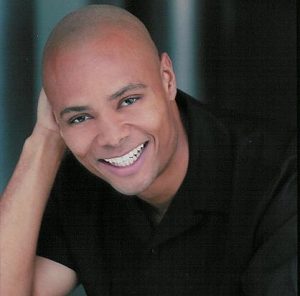 Sonny Kelly is a scholar, performer, story teller, motivator, speaker, and comedian. Currently pursuing a PhD in Communication Studies & Performance Studies at UNC Chapel Hill, Sonny is a graduate of St. Mary's University (MA, Communication Studies, '08) and Stanford University (BA, International Relations, '98). Currently, his research is focused on Critical/Performance Ethnography, Critical Pedagogy, and Youth Activism/Empowerment. Sonny is currently pursuing UNC's Graduate Certificate in Participatory Research (GCPR).
During the Summer of 2015, he started research doing performative ethnography work youth in Fayetteville, NC, funded by the GCPR Seed Grant. He seeks innovative and effective approaches to addressing the Achievement Gap between thriving and marginalized students and the School-to-Prison Pipeline that threatens marginalized youths in the United States.
Sonny has served as a U.S. Air Force officer, a non-profit organization director, university admissions counselor, award winning pharmaceutical salesman, college communications instructor, and a church youth pastor. Sonny has also acted professionally on stage and television for over 20 years. He continues to perform on stages, in schools and in diverse community venues in cooperation with the Arts Council of Fayetteville & Cumberland County, Cumberland County Schools, Pitt County Schools, the National Association of Black Storytellers, the Black Storytellers Alliance and a number of institutions and organizations.
Sonny is currently touring with story teller Mitch Capel in a 2-man production called The Color of Courage that tells the stories of African American soldiers who fought for the Union Army during the Civil War. This project is a recipient of the UNC Chapel Hill Performing Arts Special Activities Fund grant and the Fayetteville Technical Community College Foundation grant. He continues to volunteer with youth programs like Boomerang, which serves suspended youth in Chapel Hill-Carrboro Schools, as well as Fayetteville Urban Ministry's Find-A-Friend program, serving at-risk youth in Cumberland County. He is also a participating artist with Cumberland County's Misdemeanor Diversionary Program designed to keep 16 and 17 year-old youths out of the criminal justice system.
Sonny contributes a monthly column in the faith-based publication The Good News out of Fayetteville, NC. No matter where he is, or what he is doing, Sonny's passion for teaching, engaging and empowering others is unmistakable.