Category Archives:
Career Center
Miss today's Learn IT @ Lunch session – "Managing your Online Presence"? Watch the session recording online. Note: You may be prompted to update your MS Silverlight Plug-in to view the recording.  Also, session slides are available via this link: http://bit.ly/OnlineReputationSlides.
Additional Resources:
Career Center Handout: Managing Your Online Reputation
Scholars@Duke: https://scholars.duke.edu
Online training via the lynda.com online training library:
Are you looking for a job or internship and not convinced the resume, cover letter and networking are working for you? Do you have a project from your past or present that you want to share with others?
ECE + CS Student Showcase
January 18, 2017
10:30am – 2:30pm
Register here! http://bit.ly/ece_cs_showcase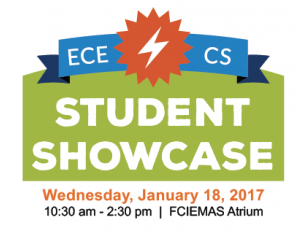 Show off a project in front of representatives from companies like IBM, Microsoft, NetApp, SAP and Google (each of whom attended last year).
Have your resume included in a book shared with all participating employers.
Attend an exclusive networking lunch for students, employers, and VIPs.
Get training to help confidently and clearly present your ideas.
People who make hiring and other selection decisions DO look you up online. Your online profile should reflect your emerging professional identity, career aspirations, and ability to make a contribution to your fields of interest. Find out how you can create a positive professional presence that can be discovered online. Undergraduate Students are encouraged to register for one of two dates:
This training session is sponsored by Duke's Career Center. For questions, email: career-student@studentaffairs.duke.edu