Album Review: Taylor Swift, Lover (2019)
Published on March 30, 2021 by Olivia Byrd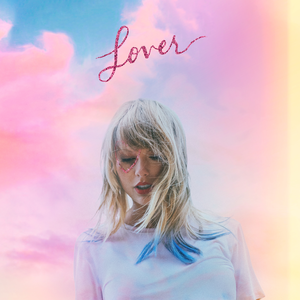 It's impossible for me to select just one favorite Taylor Swift album, but the more I listen to it, the more I'm convinced that Lover is right at the top of the list. Lacking many of her previous collaborators (Shellback and Max Martin are both noticeably absent), on Lover, Swift constructs a pop album that's different from both award-winning 1989 and reputation, turning to more collaboration with Jack Antonoff and Joel Little, as well as Sounwave, Cautious Clay, and St. Vincent. Featuring both the Chicks and Brendon Urie of Panic! At the Disco, Lover showcases Swift's versatility among different styles of music, a trait gained from over a decade of experience. While praises are (rightly) sung over Swift's lyrics on folklore and evermore, her writing shouldn't be overlooked on Lover, where the tender "Cornelia Street" and spirited "I Think He Knows"—not to mention the thrilling "Cruel Summer"—show her ability to express both the sublime exuberance and crushing yearning her narrators feel. Running over an hour, Swift packs in eighteen tracks that range in style—from the synthesizer-heavy "You Need To Calm Down" to the tight, punk-rock of "Paper Rings"—and she nails them all. 
Film Review: Game Night (2018)
Published on March 30, 2021 by Olivia Byrd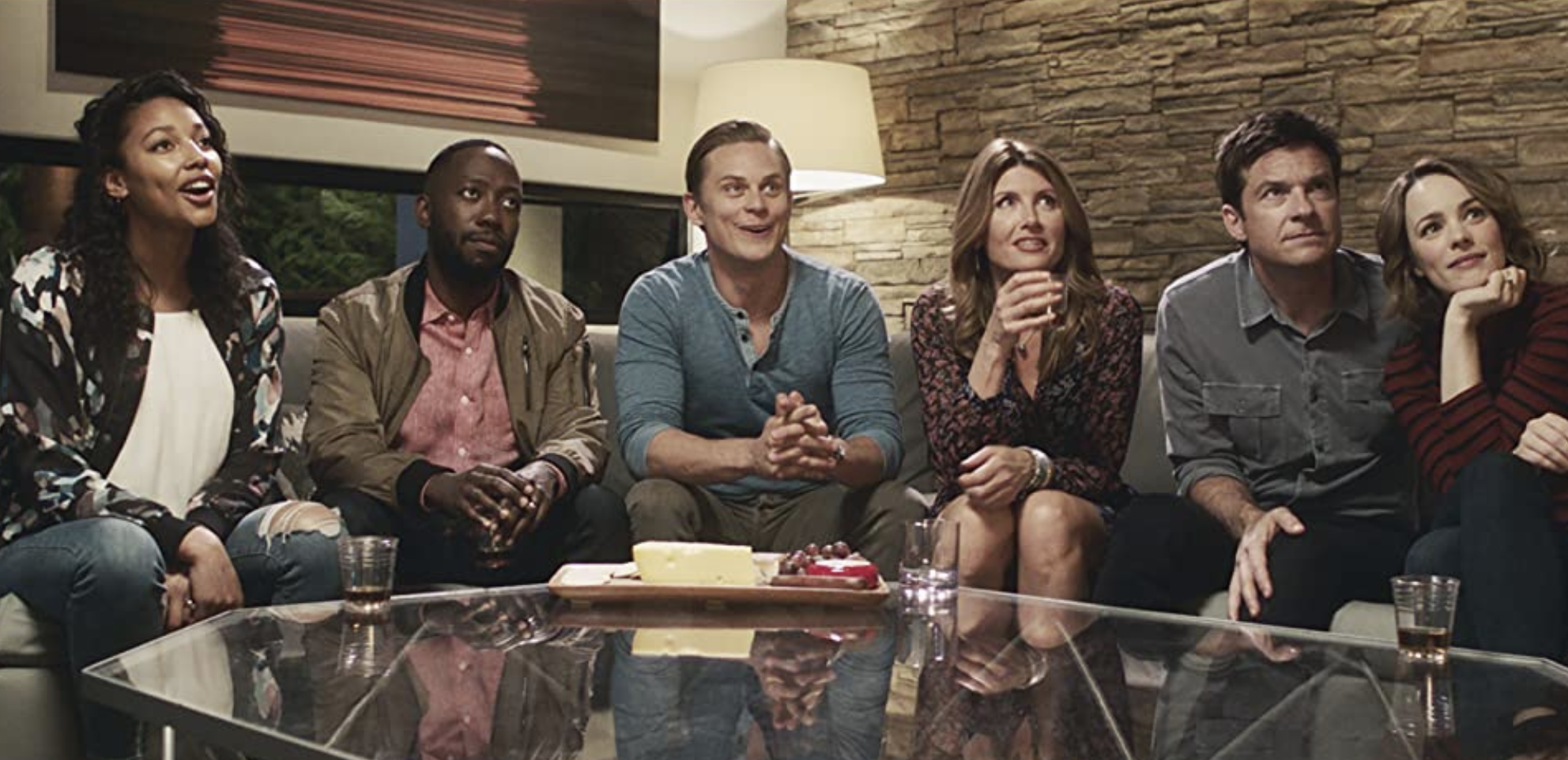 Highly competitive board-gamers Max and Annie (Jason Bateman, Rachel McAdams) enjoy their weekly game nights with friends. But when Max's brother, Brooks (Kyle Chandler), a successful businessman, comes to town with a new idea for game night–a simulated kidnapping–the gang can't resist an opportunity to spice up their routine. What they don't know is that Brooks's "success" involves working for–and double crossing–some very bad people. 
A tragic misunderstanding occurs when, on the night of the intended simulated kidnapping, Brooks is actually kidnapped. 
Intent on winning the "game," the gang pairs off: Max and Annie, Kevin and Michelle (Lamorne Morris, Kylie Bunburry), Ryan and Sarah (Billy Magnussen, Sharon Horgan). When they realize that Brooks's kidnapping wasn't planned, they have to enlist the help of their former friend, a divorced cop (Jesse Plemons) who's unsettling demeanor has prevented him from being invited to game nights since his wife left. 
Full of accidental bloodshed, scary criminals, naive protagonists, and dark humor, Game Night's twists will keep you laughing–and on your toes–until its climactic conclusion.
Soundwaves: "Dynasty" by Rina Sawayama (2020)
Published on January 12, 2021 by Rennica Huang
Can you end a nightmare by simply waking up? Like an alarm clock attuned to the circadian rhythm of tragedy and triumph, the initial tremolo note of Rina Sawayama's rock ballad "Dynasty" draws on the heart of survival and once again trembles at the weight of intergenerational trauma. The bass downbeats amp up the beginning chorus, but Sawayama's confidence truly shines after repeatedly ("I'm a, I'm a, a") demanding the control of her narrative. She segues into a proclamation that she's "gonna take the throne this time," while acknowledging that there seems to be "no end in sight" to the trauma left by her parents. For all that's left unsaid, the intense guitar riffs and powerful drum accompaniment succeed in suppressing any additional undisclosed emotional damage, giving the listener a sense that simply waking up is enough. However, for all of Sawayama's musical thunder and head-banging bravado, the lyrics leaves us wondering whether all that's left in the end is the same "Dynasty / Running in [her] bloodstream, [her] bloodstream."
Film Review: Rust Creek (2018)
Published on January 12, 2021 by Olivia Byrd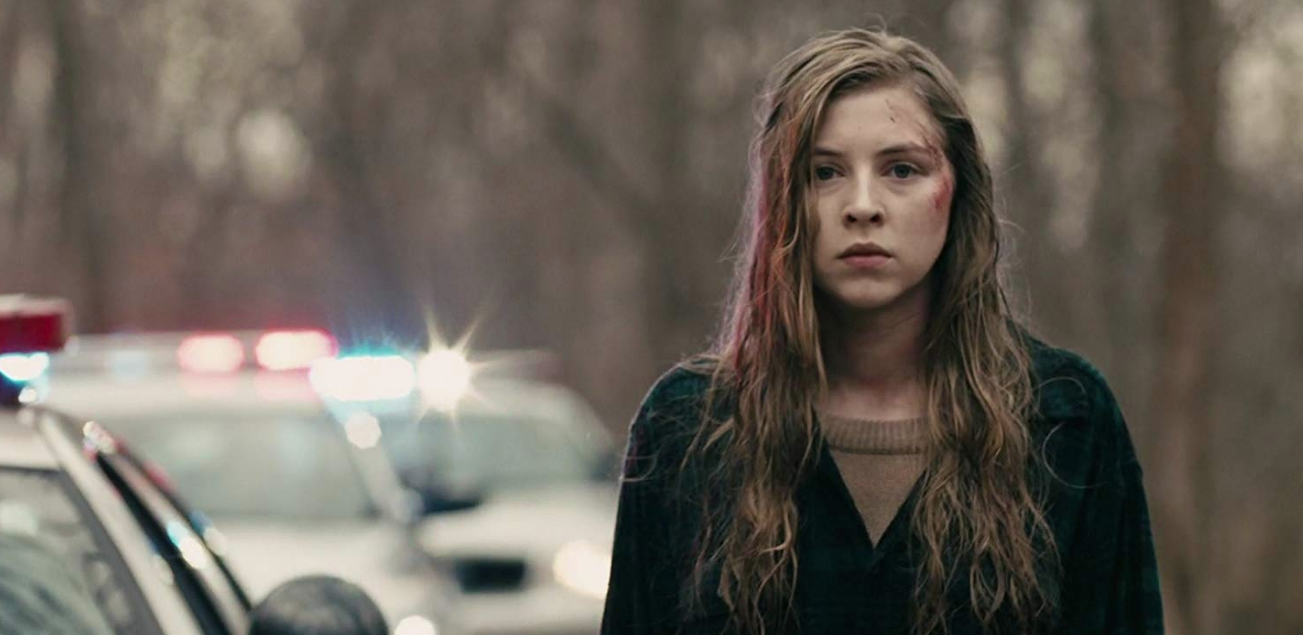 When a college girl ditches her family over Thanksgiving to drive to a job interview, an ill-fated detour leads her to rural Rust Creek, Kentucky. She unwittingly becomes the target of a ring of methamphetamine dealers who are worried she has witnessed something she shouldn't. Alone and bloodied, our hero is eventually found by the meth cook himself who decides to protect her from his partners. A short lived Walter White/Jesse Pinkman drug-cooking marathon ensues before the rest of the crew catches up.
The cops are dirty, the villains ruthless, and the meth cook surprisingly empathetic. Like FX's Justified, Rust Creek provides a rural setting much different from those usually depicted on screen. Far from a Mayberry-esque idyll, viewers find themselves immersed in a place where each character's cunning is often fatally underestimated. Our protagonist, never paralyzed by fear, evades one attack after another, finally escaping the horrors of Rust Creek. With its determined protagonist, Rust Creek is a suspenseful thriller that won't let you breathe easily until the credits roll.
Album Review: The Cars, Heartbeat City (1984)
Published on October 18, 2021 by Olivia Byrd
Guitar solos, heavy synthesizers and drum tracks—just a few of the common threads that run through eighties pop music. And The Cars' 1984 Heartbeat City album has them all. From the slow-dance-driving-at-night feel of "Drive" to the compelling synth of "Stranger Eyes"—not to mention the iconic keyboard parts in "You Might Think"—Heartbeat City is everything an eighties pop album should be. Ric Ocasek, singing lead on nearly every track, delivers his lyrics with a distinct attitude that lands this album on the edge of mainstream pop/rock and New Wave punk-rock: the perfect sound for any aspiring garage band to emulate. The clean, crisp sound of Heartbeat City provides a fitting glimpse of the eighties pop sound that has inspired so many rock and alternative groups since then. While being quintessentially eighties, Heartbeat City would also be right at home among pop and rock albums being released today. Listening to Heartbeat City is listening to an album from the past, but the record's expansive influence on music to this day ensures that listening to it is also a glimpse into the future.
Derry Girls, Season 2 Episode 1: "Across the Barricade" (2019)
Published on October 18, 2021 by Rennica Huang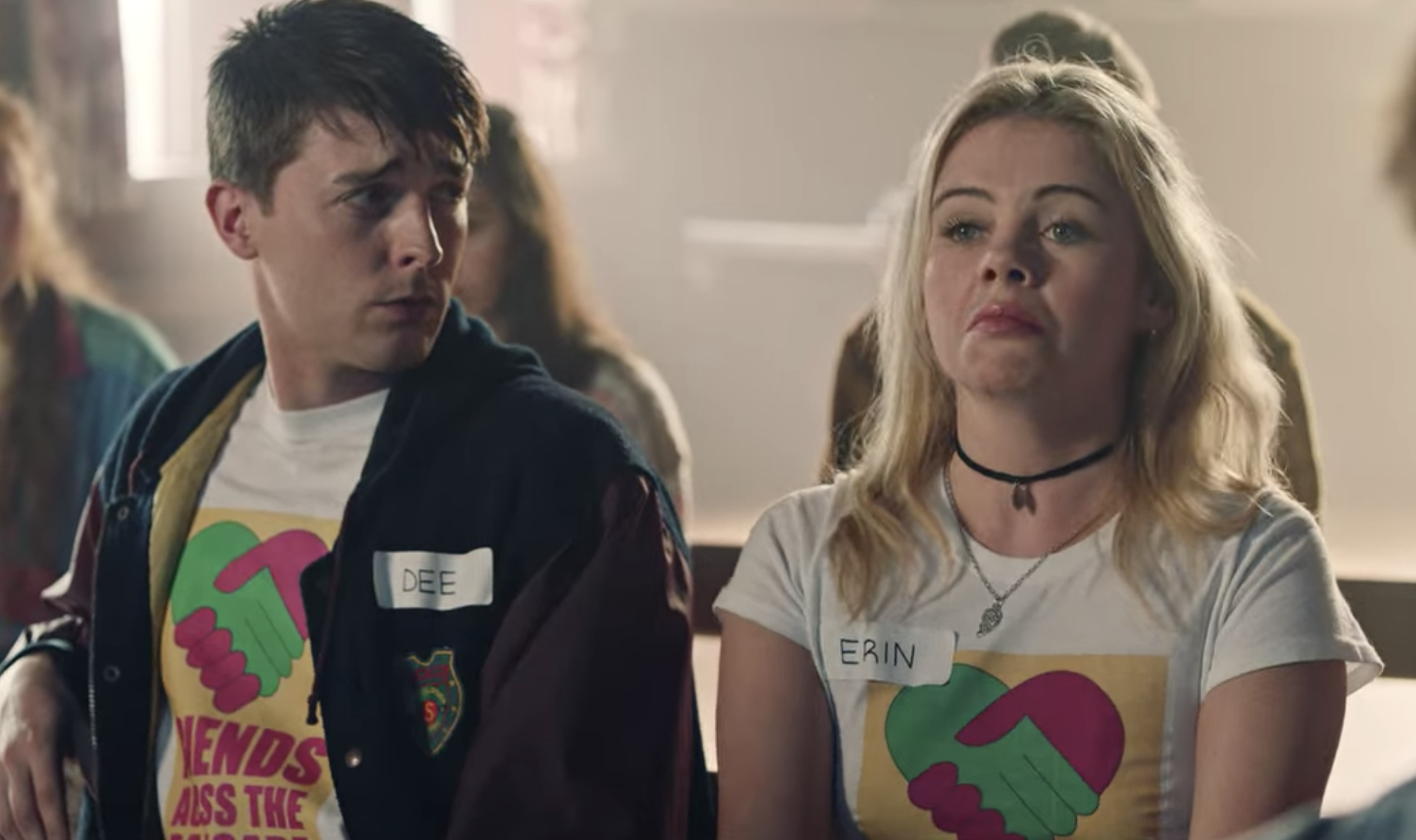 The nun of an all-girls Irish Catholic school joins forces with the headmistress of an all-boys English Protestant school: they've decided to bring their kids to an outdoor-bonding activity against the backdrop of The Troubles in 1990s Northern Ireland. This event was supposed to have the kids bond over their similarities despite their obvious differences—what could possibly go wrong? From truly apathetic authority figures to teenage illicit partying, this could have been a standard coming-of-age story amidst an ethno-nationalist crisis. 
Thankfully, screenwriter Lisa McGee tightly combines satire with genuine concern. After Erin (played by Saoirse-Monica Jackson) and her best friends "accidentally" start a brawl with the Protestant boys (insults were thrown and feelings were wounded, to say the least) they find themselves in a parent-teacher conference with not only their parents but also the parents of the Protestant boys. The camera pans the Catholics and then pans the Protestants. The tension builds. Suddenly, instead of beating each other up, each set of parents starts berating their own children ("Girls. You were fighting with girls?!"). Only then does Erin walk to the "Similarities" bulletin (which was strikingly blank compared to the "Differences" bulletin) and write: "Parents".
Calligram: Apollinaire's "Tour Eiffel" (1918)
Published on September 15, 2021 by Rennica Huang
You've probably written a calligram back in elementary school, where the teacher would ask you to write a poem and organize the words into a certain picture. Little did you know that back in the early twentieth century, the calligram was a newly developing art form pioneered by the Frenchman, Guillaume Apollinaire.
One of his best known calligrams is one that is shaped as the Eiffel Tower. Even before one reads the words (out loud, of course), the image orients the reader to the pride Apollinaire has in France. This may sound like excessive nationalism, but Apollinaire implicates the global community with the first phrase, "Hello, world", as if to suggest the perception of Paris as a metropolitan haven has been created by and for other countries. Except for one, that is.
The reader keeps wondering why Apollinaire would milk these stereotypical French narratives by foreigners (for example, French is "the eloquent language") until the end. In a flamboyant finale, the base of the Eiffel Tour is flanked by the sentence, "Paris fights and will fight the Germans–always", clearly revealing Apollinaire's true intent and situating the reader back to 1918 geopolitics.
Scene: Better Call Saul,
Season 2 Episode 10: "Klick" (2016)
Published on September 15, 2021 by Olivia Byrd Both Breaking Bad and Better Call Saul have provided many camera shots and sequences that have stuck in my mind, but this prolonged two-minute-long, upside-down shot used in the finale of Better Call Saul's second season may take the cake. As our scene's protagonist, Chuck McGill, is rushed into the hospital after collapsing and hitting his head, we experience Chuck's disorientation and confusion with him. The filmmakers use a couple interesting choices regarding this shot. First of all, they have Chuck centered in the frame. This technique—centering the object of interest—is something often used by filmmakers to set the viewers on edge: one of the most memorable uses would be in the introduction of Anthony Hopkins's character in Silence of the Lambs. In addition to centering Chuck in the frame, director Vince Gilligan has also decided to flip the shot upside down. Our sense of direction and orientation is further confused by the fact that, though the scene is upside down, Chuck is actually right side up. Showing the protagonist as the only thing right side up in this upside down shot allows the viewer to connect to Chuck's experience: like Chuck, we are stuck in an upside down world.
Atmosphere: On Summer Weather
Published on August 18, 2021 by Olivia Byrd
In a world where so many things are quantifiable or predictable, it amazes me how surprising weather can be. Of course, meteorologists can predict large weather developments, but one thing that remains elusive is the classic summertime pop-up shower. Clouds develop, the wind begins to blow, the pressure drops, and you wait for the release that comes when it finally begins to rain—but that's the thing about summer storms: you can't predict them. There may be wind, clouds, lightning, and thunder, and still no rain. On the other hand, another day may bring no warning whatsoever—those clouds may not even look like rain clouds—and yet before you can so much as duck under an umbrella, you're soaked. 
These summer showers, like other unpredictable events in our lives, can be humbling. They make us sit back and remember that we don't have as much control as we think over the nature of the planet which we call our home. While it may be scary to acknowledge such a lack of authority, it can also be a release to know that we can't dictate everything. 
Transit: The CTA "L" Train
It's immortalized by an eponymous soul-rock band. It's been vilified by others. Despite all its drawbacks (imagined or real), the Chicago Transit Authority's (CTA) "L" train is a must do in the Windy City.
All eight lines are entryways into Chicago's urban treasures, but the convenience is in the location. Of all the tourist gateways, the Blue Line stop at O'Hare International Airport is by far the most popular access point. Who knows where you could end up from there? Transfer to the Red Line and you might find yourself grabbing coffee a couple of blocks down from Roosevelt Station.
However, regardless of where you decide to go, you'll most likely end up using The Loop, which takes you into the heart of downtown Chicago. Logistical excellence at its finest, compromised only by the occasional smell of marijuana and irreverence towards the mask mandate by some riders. The "L" also makes the impossible task of seeing "all" of Chicago less impossible. Charming gardens in apartment balconies scatter the train's path, and the line's rattle rings clear as if to signal a new adventure. The next time you're in Chicago, just take the "L".
Commercial: Apple's iPhone "Haystack" Ad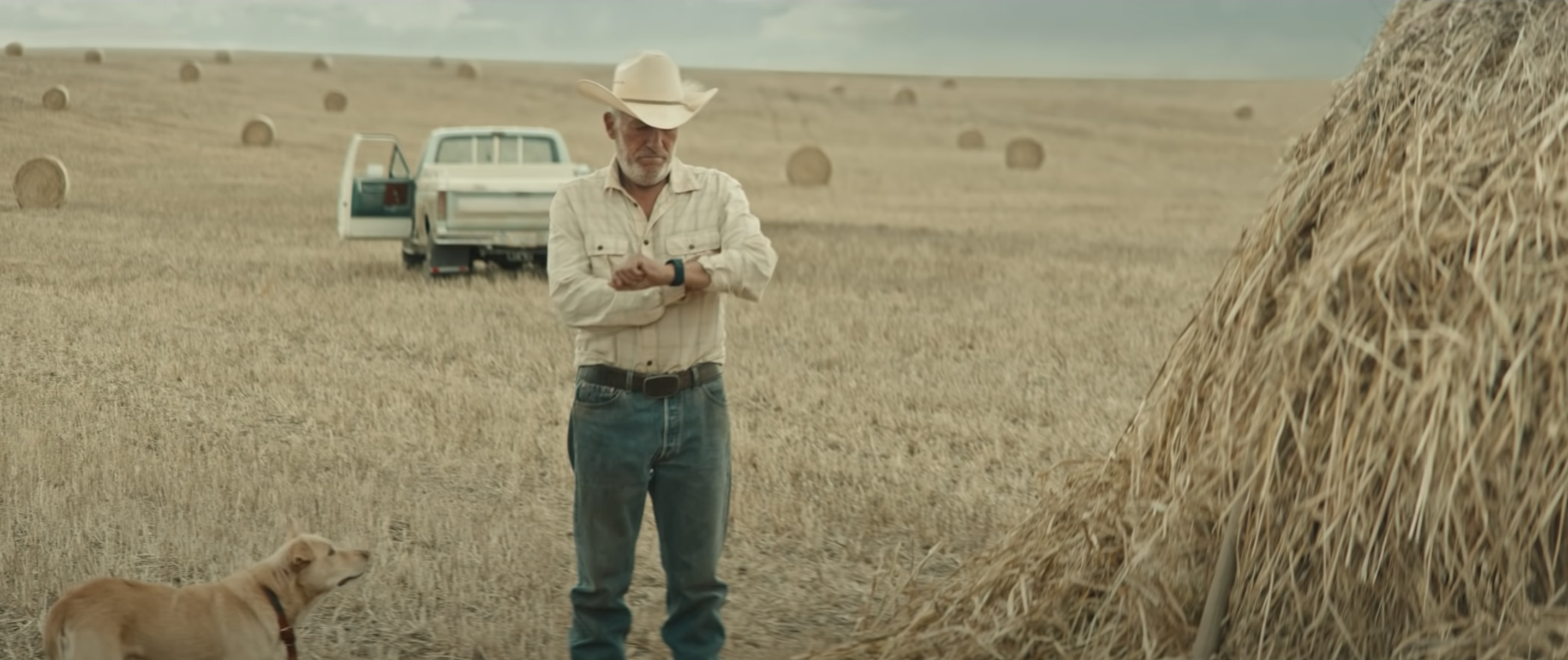 Published on August 18, 2021 by Saralyn CarcyNine years after her death, Kitty Wells, the "Queen of Country Music," still makes her presence known. One of Wells' lesser-known tunes, "Searching (For Someone Like You)," is featured in a recent Apple commercial.
A farmer cruises down a dusty road but suddenly stops. The opening lines of Wells' twangy, catchy song indicate to intrigued listeners that this farmer is searching for something – but what?
Our question is answered as the man taps the "Find iPhone" icon on his Apple Watch. A faint beeping is heard, and our heartbeat normalizes once the farmer locates his device in the nearby haystack.
"Haystack" combines several sensory-pleasing elements of an effective marketing campaign – a cute dog, a memorable song, and a plausible explanation why viewers could benefit from the latest Apple technology.
An analysis reveals Apple's desire to diversify its largely urban and wealthy clientele. Just as Ford and Dodge attempt to convey the durability and grit of their truck lineups, Apple seeks appeal to a certain class of individuals – people who hold a less favorable view of tech giants than their urban counterparts.
Despite the advertisement's surface-level pandering, kudos to the marketing team for finding the newest song to my Spotify playlist.
Film: The Final Scene of Heat (1995)
Published on August 18, 2021 by Olivia Byrd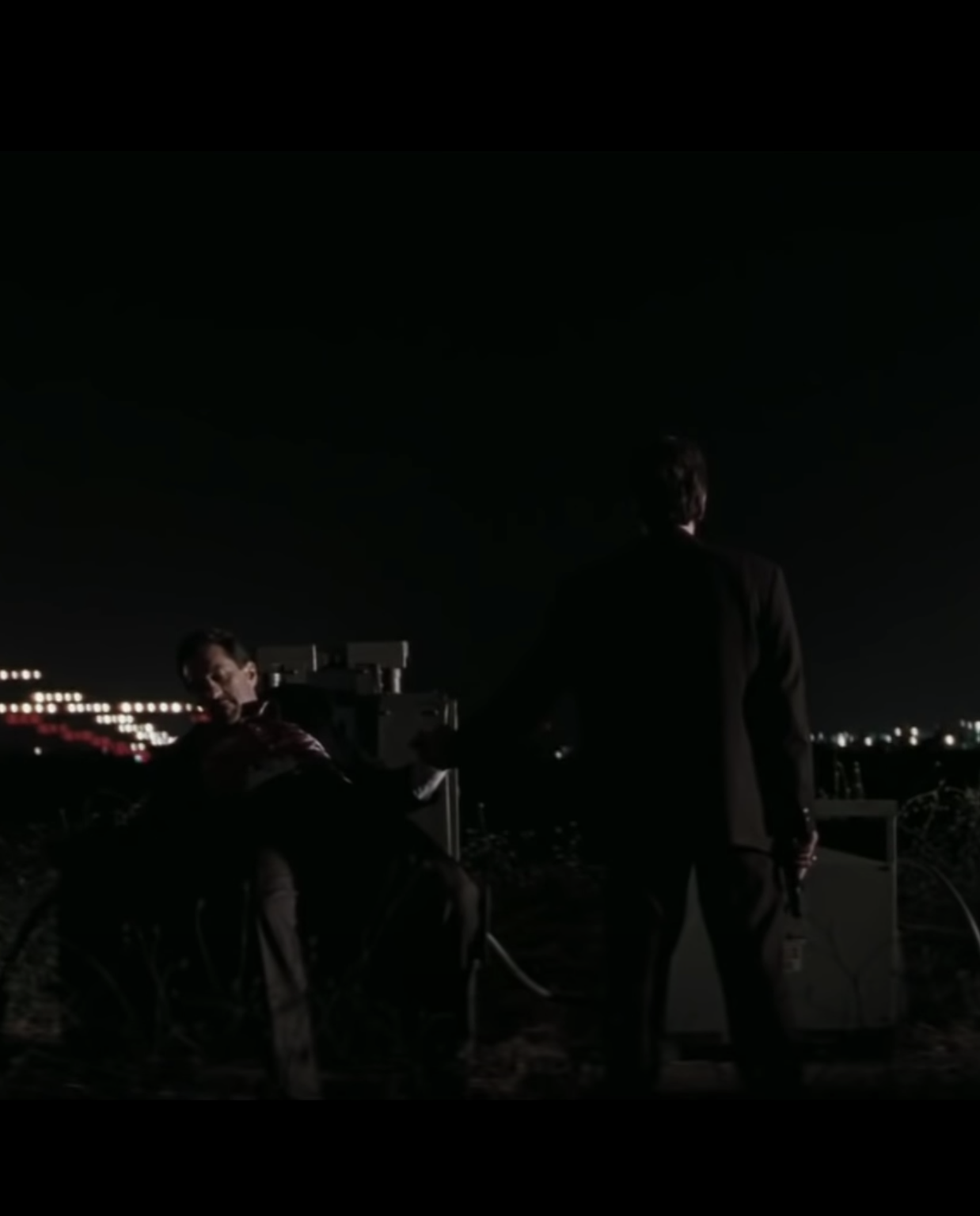 Written and directed by Michael Mann, Heat follows Neil McCauley (Robert De Niro), a criminal attempting to pull off one more heist, and Lieutenant Vincent Hanna (Al Pacino), the police officer set on catching him. In this last interaction between the two, McCauley, dying, reminds Hanna of the promise he made to him earlier in the film when they shared coffee together: "Told you I was never going back." Hanna grasps McCauley's outstretched hand, and they remain together for the final shot. McCauley sits looking back at us, towards the life he's had, while Hanna stands facing away from us, towards the life he may have. They both win in this scene—McCauley ensures he'll never "go back," and Hanna defeats his adversary—and they are joined in their bittersweet victories. They face in opposite directions, as they did when they shared coffee, yet they are anchored in the center of the screen in a way implying that, despite never looking in the same direction, they've reached an understanding. Moby's "God Moving Over the Face of the Waters" reaches a crescendo as Mann leaves us with the outline of the two characters who have found themselves to be more alike than different.
Play:
Rosencrantz and Guildenstern are Dead
(1996) by Tom Stoppard
Published on August 18, 2021 by Kamdon Early
Rosencrantz and Guildenstern are familiar characters of an old Shakespearan tragedy. In Hamlet, their death at sea occurs off stage. They are ditched to die in a swelling tide during a fated effort to deceive the rightful Danish heir into being escorted to England. 
Centuries later, an aspiring London playwright named Tom Stoppard examines the scene of their final ocean burial. He determines that Rosencrantz and Guildenstern did not live double lives outside of being subordinate to the young @prince. In fact, their personal lives were not seen as much different than the ungenerated portion of a videogame. Waiting for someone interesting to come by, they begin the story outside of it, flipping coins "in a place without any visible character.". Questions arise after heads wins almost 100 times in a row, and conversation turns to how strange the universe has suddenly become, although logically, Guildenstern argues, it must be true that "un sub or super natural"forces are not at play. Then what is it? By the end there are no answers left but fate in the form of human stupidity. 
Kazuo Ishiguro: Writing about memory and truth
Published on April 19, 2021 by Olivia Byrd
In light of the recent release of his newest book, I've decided to write about one of my favorite authors: Kazuo Ishiguro. Each of his books delves into what the truth means and how easily time can distort it. If you describe the plot of one of his books to someone who's never read them, they may seem incredibly boring. The Remains of the Day: a man drives through the English countryside. Never Let Me Go: a nurse drives through the English countryside. Of course, most of the action doesn't take place in these timelines but in the past that the narrators are revisiting. As they wander through their past, we follow, strung along by our own curiosity, until we reach the end and, like the narrators, are left to try to find meaning in the characters' pasts. Along the way, reading the characters' inner thoughts and living their memories as memories and not as fact, we learn about our own human nature and the elusive line between truth and memory.
Album: Live at the Keystone Korner (Recorded Live, May 8, 1977)
Published on April 19, 2021 by Akshaj Turebylu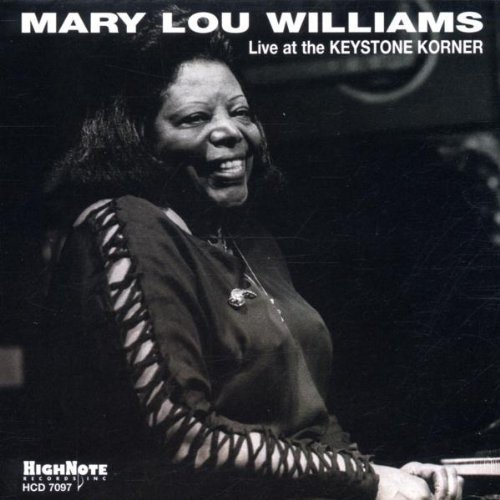 Duke students will recognize Mary Lou Williams as the namesake of our Center for Black Culture on campus but have they heard her music, her story? A jazz pianist of staggering stature and grace, Mary Lou taught  at Duke from 1977-1981 as an artist-in-residence and is remembered as "the first lady of the jazz keyboard."
Next month marks her one hundred and eleventh birthday (May 8) and four decades since she passed (May 28). While we can't sit in on her classes, we do have access to her magic and wisdom through her discography. In particular, Live at the Keystone Korner is a hidden gem for would-be acolytes. The first track gives us commentary from Mary Lou; she warmly welcomes us as "friends" to hear the history of jazz, to remind us that "most Americans do not know that the greatest art in the world was created in America." The second track ("The History of Jazz According to Mary Lou") gives us the music, followed up with her notes on "A Night in Tunisia." A window into the past from the voice of a lost wonderworker, we are graced with the story of jazz as told by a titan.
Song: "Freedom! '90" by George Michael (1990)
Published on March 10, 2021 by Olivia Byrd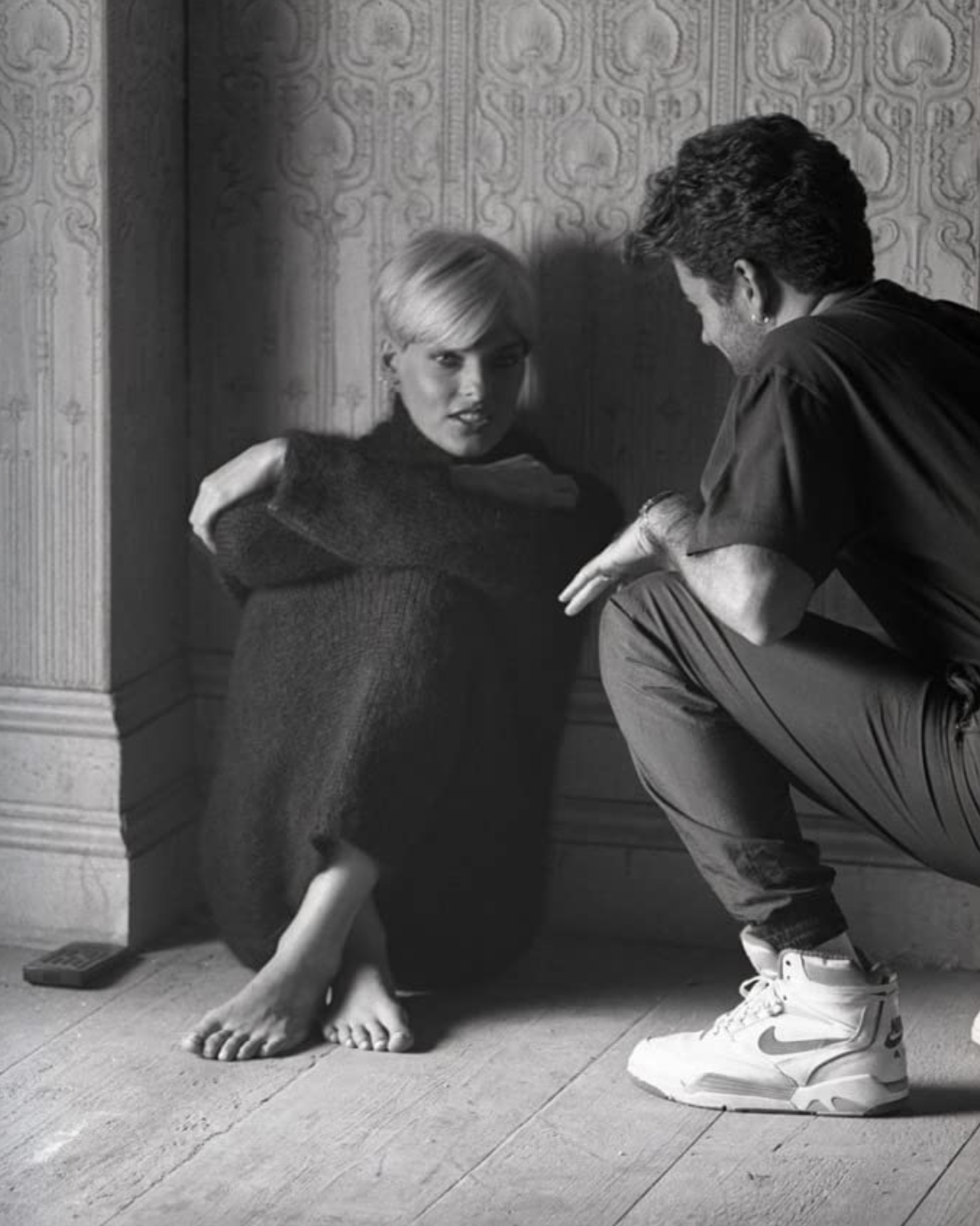 From the first few seconds, "Freedom! '90" is a song you know you want to hear. Before the verse starts, Michael sets up the theme of the song: Having faith in music despite what a business music has become. Tracing the history of his own rise in the music industry as an entertainer, Michael walks us through the steps that lead "just a young boy" to become an MTV pop music superstar. But, as the chorus indicates, the happiness promised by an industry built on creating entertainers can't last.
In this song, George Michael picks out a distinction that develops when we make art into an industry: There is a difference between being an artist and being an entertainer. An artist makes art for art's sake and an entertainer's first instinct is to "give the people what they want." Michael knows that breaking from what an entertainment industry expects of him (by, for example, not appearing in this song's music video which shows his former, entertainment-built image burning) "May not be what you want from me," but that's "just the way it's got to be."
Fauna: The Seagulls of Bahrain
Published on March 10, 2021 by Rennica Huang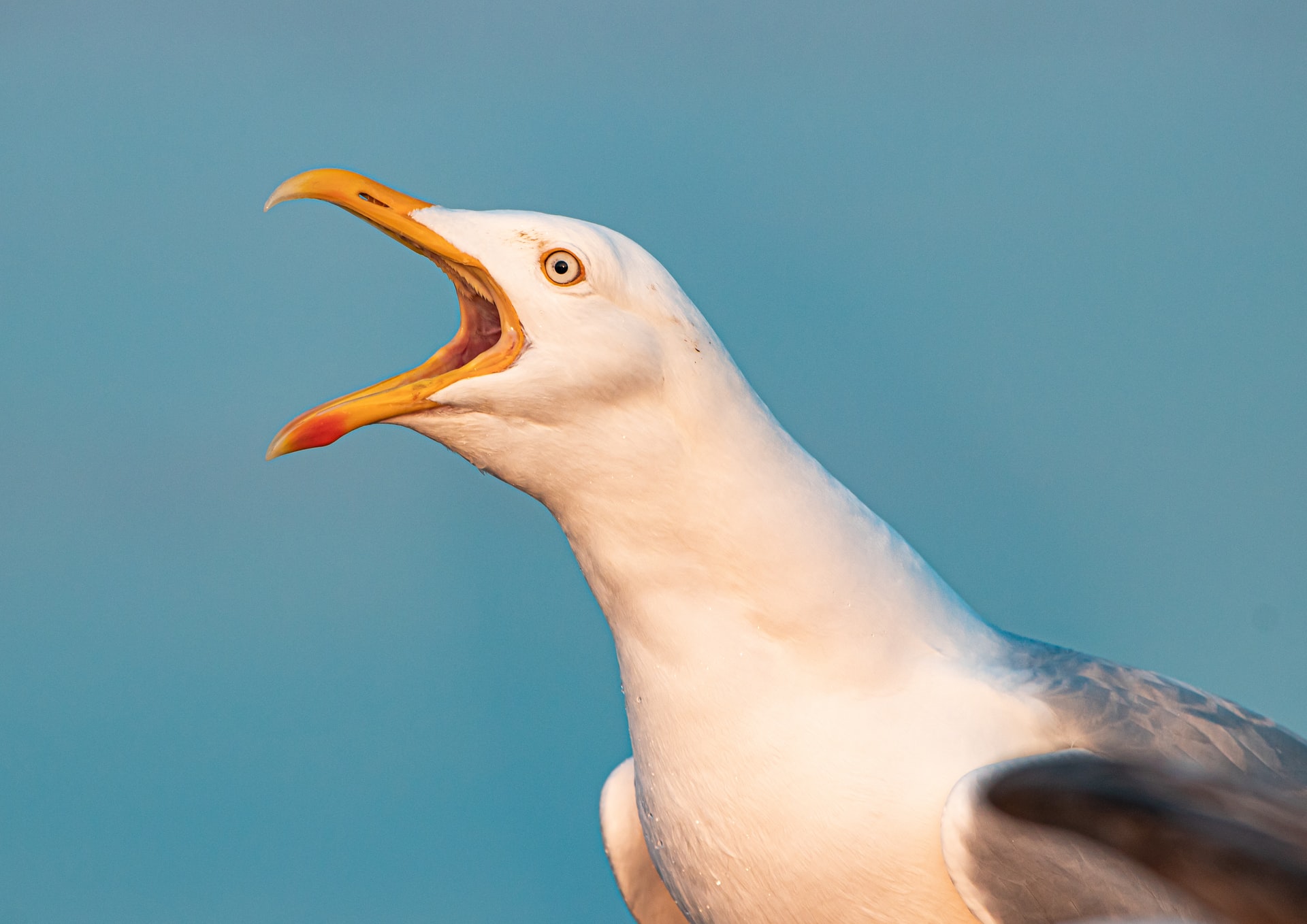 Machboos is Bahrain's beloved national dish. I, like the Bahraini people, cherish a hearty meal of baharat-spiced chicken on top of a mound of basmati rice. But we're not the only ones obsessing over this dish.
In Wait Wait… Don't Tell Me!'s Feb. 27, 2021 broadcast, I learned that the seagulls of Bahrain have grown so fat feasting on leftovers of Machboos that they can no longer fly. Government officials are urging people to "be aware of how they're disposing of leftovers" to prevent these seagulls from getting even plumper. Welcome to the Anthropocene, the omnipresence of humans in nature.
Object: The Portal to the Duke Chapel
Published on February 10, 2021 by Akshaj Turebylu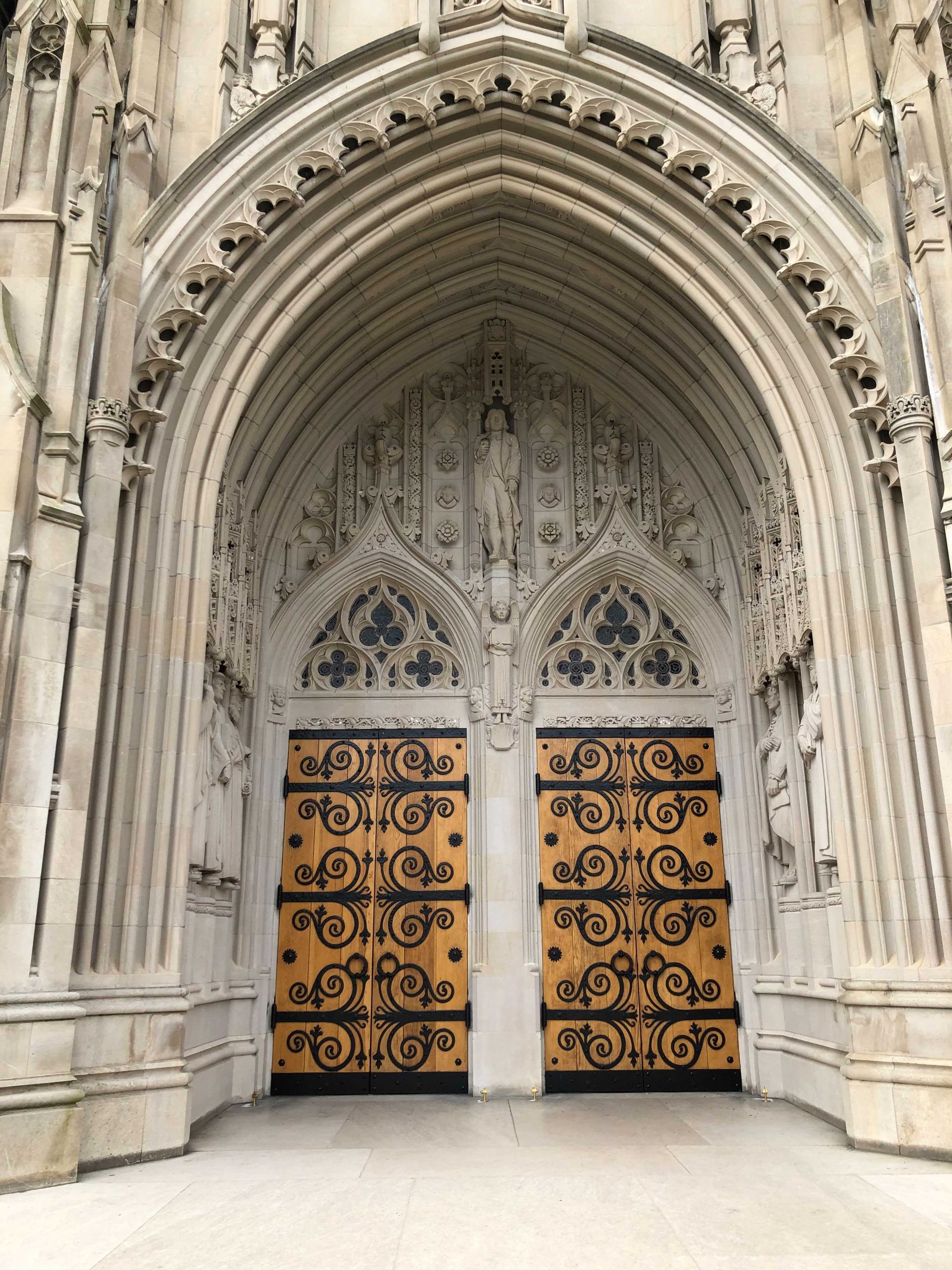 A chapel that straddles between religious place of worship and secular symbol of an educational institution requires an entrance balanced between social-political-cultural needs and religious ones. Nine statues form its entrance, the visible exterior to a hidden religious interior. Raised above are three Methodists: Thomas Coke, Francis Asbury, and George Whitefield. Religious concerns remain primary and above conflict. Below, we are flanked by six figures. On our left stand more religious figures: Girolamo Savonarola, Martin Luther, and John Wycliffe. Permanent stone seals them, an absence of title or name places them on equal footing, and the visitor must strain to recognize each face (save the conspicuous Augustianian from Wittenberg).
The right flank is more complicated. Two secular figures look down on us: Thomas Jefferson and Sidney Lainer, poet-musician. The final position is a blank, empty, a space above all else. Previously occupied by Robert E. Lee, removed in 2017, this lack shows the change of the times. Today, its space forces questions, an irregularity, upon visitors; if it is filled, the problem itself is forgotten. We allow Lee's disgrace to grow by denying him visibility while making his absence obvious. The past and present clash in stone.
Time: The Year of the Ox
Published on February 10, 2021 by Rennica Huang
As a nod to trivia fans and the upcoming Lunar New Year, here's the Year of the Ox in review:
1925: Malcolm X was born in Omaha Nebraska; The Great Gatsby was published
1937: Ronald Reagan signed a lucrative contract with Warner Brothers Studios
1949: Australian Aboriginal workers continued the fight for wage security and political equality
1961: In Goldsboro, NC, a B-52 fell. The bomber contained two Mark-39 hydrogen thermonuclear bombs, part of Operation Chrome Dome, a Cold War doomsday program
1973: The Arab Oil Embargo hit the U.S, marking the end of Carter's political career
1985: Shoah was released 
1997: The passing of Chinese American physicist Chien-Shiung Wu, known for her work in The Manhattan Project
2009: Barack Obama was inaugurated as the 44th President of the United States. 
2021: Joseph R. Biden is inaugurated as the 47th President of the United States. Kamala Harris becomes the first female, Black Vice President with South Asian descent.
As Shakespeare once said, "all the world's a stage."  So let's strike a match, ignite a flame.
Film: Unicorn Store (2017) and Magical Realism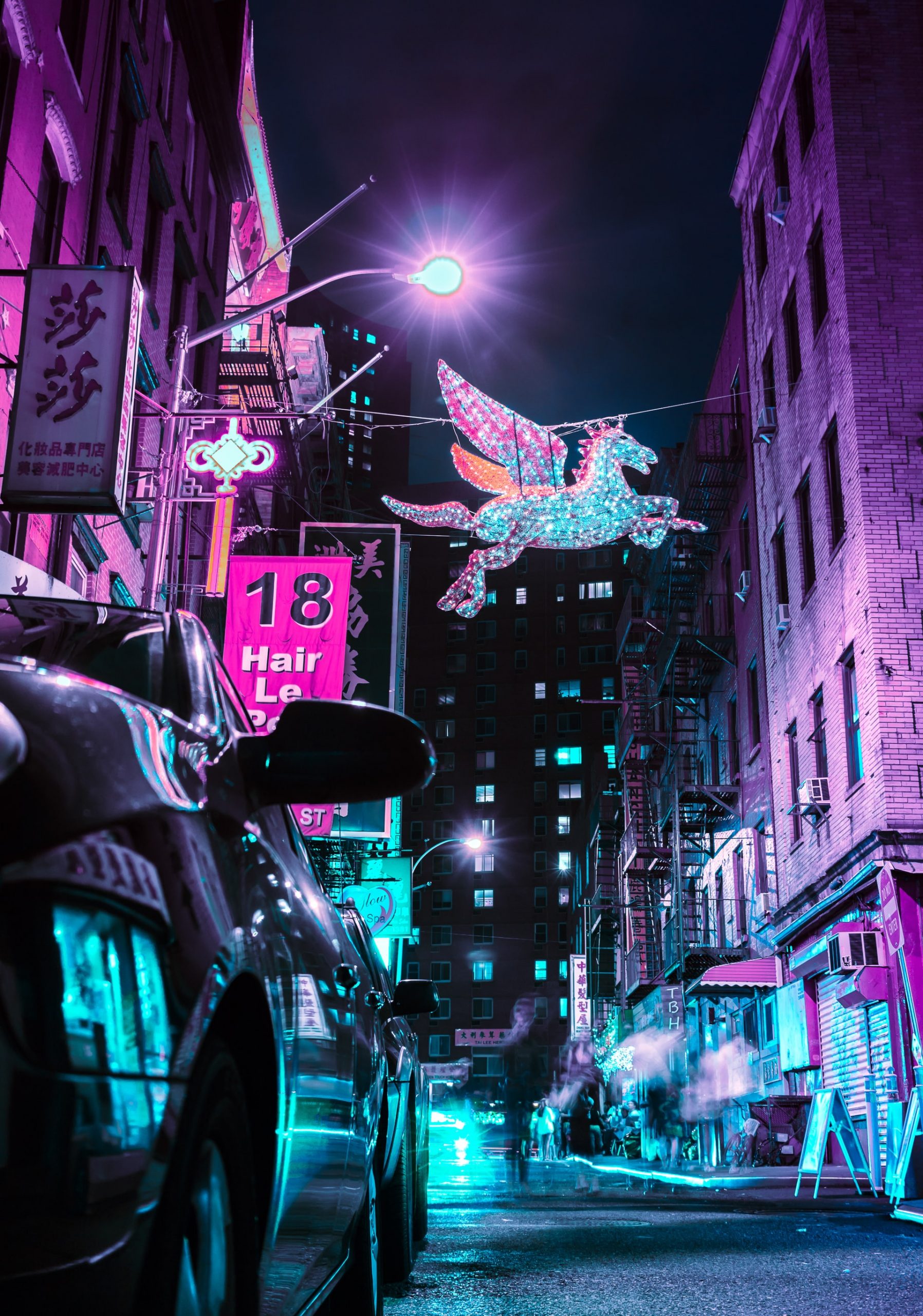 Published on February 10, 2021 by Olivia Byrd
Directed by Brie Larson, Unicorn Store tells the story of Kit (Larson), who, having failed out of art school, moves back with her parents (Joan Cusack, Bradley Whitford) and gets a "real job." Upon meeting the mysterious Salesman (Samuel L. Jackson) who claims he can sell her a unicorn, she doesn't hesitate in following his instructions to become worthy of adopting one. 
The film's dark sense of humor isn't for everyone, but neither is realismo mágico, a genre whose most famous authors include Jorge Luis Borges and Gabriel García Márquez. Their stories include situations where characters accept fantastical events as if they are normal, the lines between real and mythical indistinguishably blurred. 
Ironic humor used in the "real world" scenes helps the viewer see Kit's point of view: a world where grown-ups eat grapefruit and kale doesn't seem any less absurd than a unicorn store. In contrast to absurdities offered by both the "real world" and by the unicorn store stands Virgil (Mamoudou Athie), the only character that does not satirize fantasy or real life. Athie perfectly portrays a character able to realize that, yes, a unicorn store is absurd, but the "real world" offers no fewer absurdities.
Series: On Bridgerton
Published on January 11, 2021 by Victoria Wang
[WARNING: mention of rape. Also: spoilers ahead.] 
Bridgerton, Netflix's latest series, marries Pride and Prejudice and Gossip Girl into a period piece that reminds you of a 2000s-era Korean drama. It's a riveting show, but its attempts to modernize the regency romance fail where it matters the most: Simon's rape.   
Simon Basset, the seemingly libertine Duke of Hastings, repeatedly tells Daphne Bridgerton that he can't have children. Daphne, saintly pearl of 19th-century aristocracy, naively believes Simon to be physically incapable of having children, rather than unwilling to do so. When she becomes suspicious of the truth, she forces Simon to ejaculate into her during their honeymoon sex. Daphne completely destroys Simon's trust, devastating their relationship. 
Male rape is so underrepresented in both the media and the public mind that Netflix could have substantially furthered the conversation surrounding consent. With reference to power dynamics: how does an antiquated society in which men monopolize sexual knowledge and experience affect the way we view Simon's rape? Should it affect the conversation at all? Instead, Bridgerton depicted male rape without really probing any of the issues linked to sexual violence against men, particularly men of color. Netflix received a tall order, but unfortunately, it did not deliver on this front.
Literature: On Pride and Prejudice
Published on January 11, 2021 by Olivia Byrd
From light romantic comedies like Clueless and Bridget Jones's Diary to BBC miniseries, Austen's work has seen a wide range of interpretations. Going back to read the original source materials shows why: Austen's command of language and perceptive view of human nature and social interactions are on full display in her novels, including commentary on the social positions of women during the early nineteenth century.
The novel Pride and Prejudice follows the five Bennet sisters who, as women in the early nineteenth century, must find suitable marriages. The novel's focus is the spirited Elizabeth who is smart enough to know that she must marry, but also wise enough to know that certain men will never make her happy. Pitted against Elizabeth is the proud Mr. Darcy. Mistakes and misunderstandings abound, providing room for the characters to discover whether or not they can let go of their own misconceptions (prejudices?). Among the cast of characters are the gentle and kind Jane Bennet, the amiable Mr. Bingley, Elizabeth's closest friend Charlotte Lucas, and the insufferable Rev. Mr. Collins. Pride and Prejudice is a classic novel that is worthy of the distinction it receives.
Object: On COVID-19 Vaccines (Moderna, Pfizer)
Published on January 11, 2021 by Akshaj Turebylu
On the surface, a simple and good thing: A preventive for plague. What, then, is the enigma shrouding this object? It is feared; it is a sign of control; it is plagued by scrutiny and conspiracy. Yet, even among the medical professionals, it remains somewhat unused and unwanted. (How can there be leftovers?) In other places, a rabid demand coupled with slow providers leaves lines elongating. What was the Holy Grail of 2020 is now an object of waste and scarcity, rolled into one. Perhaps, then, our world is not simple. People don't want a cure, even if there is one; there isn't the care to share it, even when it is needed; finally, there isn't any particular certainty as to what it means for our lives. A vial and a needle—the hero we need but maybe don't want—only time can tell what America will do with it.
Food: On "Spiritual" Popcorn 
Published on January 11, 2021 by Rennica Huang
Looking at the bag, I stare neither at the typical "gluten-free" label nor at the bold typeface of "organic popcorn." Instead, a Buddha diverts my attention. Clad in hot-pink monastic garb, the enlightened one meditates in peace, not at all tempted by the matching pink background scattered with dark chocolate. 
LesserEvil's "Organic Popcorn with Organic Coconut Oil: Dark Chocolate & Himalayan Pink Salt" is a mouthful to say. I also advise people to eat mouthfuls at a time to get an iota of flavor. The popcorn has a fleeting cacao aftertaste, but LesserEvil's religious mantras leave me pondering for much longer. 
LesserEvil co-opts the language of Ram Dass and the religiosity of Allen Ginsberg, barely elevating popcorn from a generic commodity. Hollow statements that grace the bag design ("you are your own guru") align with the rise of religious disaffiliation in America. The branding doesn't reject or embrace religious thinking. It merely abuses religion for the sake of marketing.
Nevermind that the company is headquartered in Danbury, Connecticut, where a Baptist congregation urged Thomas Jefferson to maintain a "wall of separation between Church and State" (a promise Jefferson kept) in 1802. 
Popcorn can only do so much.