Highlights of the week:
Shah to Lead OneDukeGen, a New Precision Medicine Study
Duke University Health System and the Duke School of Medicine are launching OneDukeGen, a precision medicine study that will advance healthcare through cutting-edge research and collaboration. In a partnership with nference, OneDukeGen will embark on a journey to unravel the intricate connections between genetics, health, and disease.
OneDukeGen will integrate comprehensive genomic data and health information to foster a deep understanding of hereditary disease susceptibilities. Led by cardiologist and Principal Investigator Svati Shah, MD, MHS, Associate Dean of Genomics, the study aims to exclusively recruit over 100,000 consented Duke patients to participate in this pivotal research. 
The study is committed to ensuring representation of diverse populations as well as equitable return of genetic sequencing results in research. The design of OneDukeGen is deeply rooted in inclusivity and was formed by incorporating a diverse range of perspectives gained from engaging community groups. 
Our collaborative approach brings together Duke researchers and clinicians who will work in tandem to integrate research findings into patient care. This synergy is the hallmark of precision medicine – a dynamic field that tailors medical interventions to individual characteristics, including genetics. By bridging the gap between scientific discovery and clinical practice, we are poised to usher in a new era of healthcare delivery.
This effort will fuel scientific discovery and facilitate insights that can potentially revolutionize our understanding of disease. Together, we are charting a path towards a healthier and more informed future.
Visit sites.duke.edu/onedukegen learn more about the OneDukeGen study and how Duke patients will be invited to participate.
Congratulations, Svati!
Cutrone, Culp Join CT Anesthesia Faculty
Mihai Podgoreanu, MD, chief, division of cardiothoracic anesthesiology at Duke, recently announced the team's two newest faculty members – Drs. Michael Cutrone and Crosby Culp.  
"They are both very familiar faces, graduates of our outstanding specialty and subspecialty Duke training programs, and recipients of much knowledge and advice from you all over the years," Podgoreanu said.
Michael Cutrone, MD, completed medical school at New York Institute of Technology COM, followed by residency and CT anesthesiology and Critical Care Medicine fellowships at Duke. He started in the CT Division on August 1, and will practice in the CTORs, EP labs and the CTICU.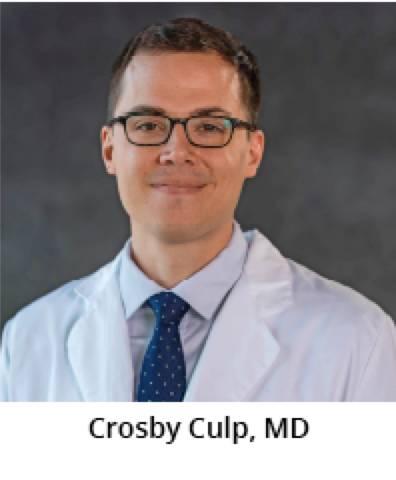 Crosby Culp, MD, completed medical school at the University of Texas Medical Branch, followed by residency and CT anesthesiology fellowship here at Duke University. He also started on August 1, and will practice both in the CTORs, EP labs, as well as the general transplant division putting his advanced knowledge to the service of liver transplant recipients.
Please give Michael and Crosby a warm welcome when you see them!
JC VAD Site Visit
The Joint Commission will be conducting an on-site visit to our VAD program this week (Aug. 21 and Aug. 22). If you have any questions, please reach out to Mary Lindsay, Jill Engel, or Stephanie Barnes.
Kudos to Harrington!
Congratulations to advanced heart failure and transplant fellow Josephine Harrington, MD! Harrington has received a NIH/NHLBI's Loan Repayment Program Award for her proposal "The Impact of Obesity on Outcomes and Physiology in Heart Failure with Preserved Ejection Fraction."
The NIH Loan Repayment Programs (LRPs) are a set of programs established by Congress that are designed to recruit and retain highly qualified health professionals into biomedical or biobehavioral research careers.
As many of you are aware, the escalating costs of advanced education and training in medicine and clinical specialties are forcing some scientists to abandon their research careers for higher-paying private industry or private practice careers. The LRPs counteract that financial pressure by repaying up to $50,000 annually of a researcher's qualified educational debt in return for a commitment to engage in NIH mission-relevant research.
Way to go, Joey! We are excited for you!
Shout-Out to Carlisle!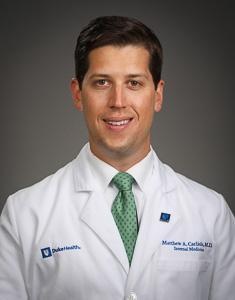 We received a warm note recently from Cardiology PA Sandy Anton, "I just wanted to highlight EP Fellow Matt Carlisle. He always goes above and beyond to care for the EP lab patients. He even ended up helping the Cardiology APPs by doing an entire admission on a patient who was being admitted to the EP service from the EP lab. We appreciate all the things he does for our patients!" – Sandy
Nicely done, Matt!
Kudos to 7 East!
We're pleased to share some photos from a recent celebration for team members on 7 East at Duke University Hospital. The team was celebrating an incredible year of accomplishments! Collectively, the team had an almost 50 percent reduction in Hospital Acquired Pressure Injuries from FY22 to FY 23; a             76% reduction in Medical Device Related Pressure Injuries, and the lowest number of HAPIs for all DUH ICUs.
Excellent work, 7 East!
Shout-Out to Fajardo!
A warm congratulations to Johana Fajardo, DNP in our Heart Failure and Transplant section, on her outstanding Duke APP Grand Rounds presentation in July. 
She presented 'Cardiac Amyloidosis: Clinical Nuggets for Everyday Practice'. Her clinical expertise was obvious and it was very well received by the audience. She represented the Duke Heart Center beautifully!
Duke APP Grand Rounds is an interprofessional lecture series held on the second Tuesday monthly at 7:30 a.m. via Zoom.
Great job, Johana!
Join a Duke Heart Triangle Heart Walk Team – now through 8/31
Last week, DUHS issued a Heart Walk Challenge, giving all team coaches and any new registered walkers an opportunity to be entered into a drawing for a $25 Amazon gift card. We'd like to increase the number of walkers representing our Duke Heart teams! Join us and join the fun as we prepare for the 2023 Triangle Heart Walk on Sunday, Oct. 8 at the PNC Arena.
You can join one of our 10 Duke Heart teams by visiting this web page: https://duke.is/6/zzed
If you're interested in leading a team for Duke Heart, it's not too late to register as a coach. If you have any questions about the Walk or if you want guidance regarding building your team or fundraising, please contact Renee Potts from our local AHA affiliate.
The Challenge issued last week is for each of the Duke Health coaches to recruit all of their walkers by August 31. Every coach that hits their walker goal of 10 – 15 walkers will be entered into a drawing for a $25 Amazon gift card (walkers do not have to be Duke employees, but they do need to sign up for your team by August 31); and any walker registering with a Duke Health team during the same challenge period will also be entered for a chance to win a $25 Amazon gift card.
Let's show our Duke Heart team pride as well as our support of the Triangle AHA – support one of our team captains: Manesh Patel, Jill Engel, Jason Stokes, Cathy Marlowe, Cindy Gomez, Bianca Rodriguez, Angela Ausburn, Abby Stierwalt, Erin Chambers, and Robert Stern — all of whom are showing their Duke Heart pride by leading a Heart Walk team!
7th Annual Hitting with Heart Softball Tourney, Aug. 26
Our teams are set and we're ready for some serious competition out on the fields!
Come join the fun on Saturday, Aug. 26 at Valley Springs Park, 3805 Valley Springs Rd, Durham, NC 27712. This is our largest softball tournament yet with 13 teams from across Duke University Health System. Cheer on your colleagues, grab a bite to eat and have fun with your kids! There will be two food trucks (Moonrunners & Ta Contento), Kona ice, and some fun activities for kids — including a bounce house and face painting. There will be a concession stand courtesy of DHTS and a jewelry booth with items custom made by one of our Duke nurses!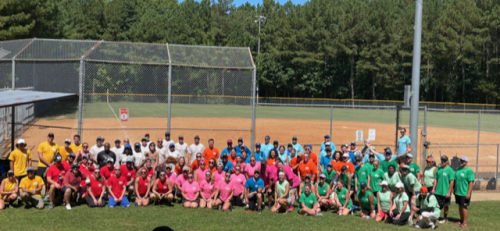 The double-elimination tournament starts at 8 a.m. and is expected to run until 4 p.m.
If you have any questions, please contact event coordinators Jason Stokes or Jessica Seabrooks, two of our incredible Duke Heart team members.
Get ready to cheer on teams from 7 West (A and B), 6 East, CSC, CTOR, Vascular IR, 3100/7300, DRAH Sleep Center, PRT, Clinical Engineering, the Duke Birthing Center, Duke E&O, and Duke's Hospitalists.
A portion of the proceeds will benefit the Triangle Heart Walk. It's going to be great!
Flu Vaccination Season
As a reminder, DUHS requires all team members to comply with our flu vaccination policy by either being vaccinated annually against the flu or receiving an approved exemption. Our vaccination campaign begins on September 21!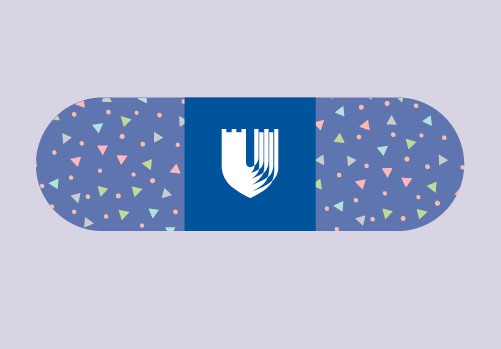 Sept. 21 — launch of flu vaccination season
Oct. 24 — deadline for medical/religious exemption application
Nov. 7, 10 a.m. — deadline for policy compliance through vaccination or granted medical or religious exemption
Questions about the flu vaccine? Please contact StopTheFlu@duke.edu or EOHWflu@dm.duke.edu.      
2023 SOM Academic New Faculty Orientation Announced
Starting a new faculty appointment is an exciting and challenging opportunity, and whether you joined Duke this month or last year, we want to make sure you have the tools and support to hit the ground running and to navigate your career here.
The SOM will host an orientation session for new academic faculty on Monday, Oct. 16 and Tuesday, Oct. 17 at the Trent Semans Center.
If you were hired in the past 3 years and haven't attended NFO yet, please plan to attend. While content specifically targets newer faculty, all are welcome and many topics are applicable to all faculty, regardless of career stage.
Topics Addressed will include:
Getting to know the institution and the organizational structure
The History of Duke and Durham
Supporting a climate of equity, diversity, and inclusion
Appointments, promotion, and tenure
Research resources and support for building your research career
Community building
And more!
Tailored registration pathways available: basic scientist in a basic science department; basic scientist in a clinical department; and clinician/clinical researcher.
To learn more, visit: https://medschool.duke.edu/about-us/faculty-resources/faculty-development/our-programs/school-medicine-academic-new-faculty.
To register: https://dukefacdev.wufoo.com/forms/qr1ae7g1aoyckd/
Questions? Contact the School of Medicine Office for Faculty at facdev@dm.duke.edu.  
Upcoming Events & Opportunities
CD Fellows Core Curriculum Conferences
Aug. 23: G-Brief Session with Tony Galanos. Noon, DMP 2W96
Aug. 25: Adult Congenital with Richard Krasuski. Noon, Zoom only.
Medicine Grand Rounds
August 25: Fireside Chat with Kathleen Cooney. 8 a.m., DN 2002.
Cardiology Grand Rounds is on hiatus for the summer. We'll be back in the fall!
DOM Fellows Research Academy
In September 2023, the Duke Department of Medicine (DOM) will be kicking off the latest cohort of the DOM Fellow Research Academy (FRA). The goal of the FRA is to maximize our research fellows' grant writing and long-term career success. The FRA includes three components: a grant writing workshop, a research-focused career development workshop, and networking initiatives within DOM. View the brochure here.
The FRA is designed for DOM fellows who aspire to a career in research (i.e., for whom research will comprise >50% of their long-term time commitment). Organized FRA activities will require ~2 hours per month. Importantly, participation in the FRA will be a critical way for fellows to build connections with Dr. Cooney and DOM research leadership.
We encourage DOM fellows who are in their research years of fellowship and are interested in pursuing a research career to join the 2023-24 FRA cohort.
Please complete the brief registration form by COB August 31, 2023 through the FRA website.
Questions? Please email Saini Pillai.
Duke Caregiver Community Event
Sept. 7: 8 a.m. – 4:30 p.m. Sheraton Imperial Hotel, Durham, NC.
More information available. Registration required. $10 for family caregivers; $75 for professionals in the caregiving industry.
Duke Financial Fitness Week, Sept. 11-14
Duke HR invites all employees to participate in their upcoming Financial Fitness Week. They are offering a series of free webinars designed to assist you in assessing your retirement readiness, making informed financial decisions, and unlocking the potential for financial freedom.
The full schedule of events and registration links are available here: https://duke.is/c/qc2t
Black Men in Medicine: Speed Mentoring
October 24, 5:30-7:00 p.m., Trent Semans, Classroom 4
Black Men in Medicine (BMIM) is introducing a "Speed Mentoring" event, where structured conversations will facilitate meaningful connections, potentially paving the way for future mentorships, research partnerships, and avenues for career advancement. The upcoming BMIM gathering presents an opportunity to expand your network, exchange ideas, and delve into collaborative ventures with individuals who share your aspirations and experiences.
During this event, Faculty, Students and Trainees will engage with a group of accomplished faculty members who will share their inspiring career stories. Drawing from their wealth of knowledge and experience, they will provide invaluable insights into their professional journeys, offering guidance and inspiration. Furthermore, we have dedicated ample time for networking, ensuring you have the opportunity to connect personally with these individuals and your peers.
Join us for an evening of inspiration and interaction, where the power of connection awaits.
Dinner will be provided – but registration is required!
Featured Faculty:
Agenda
5:00-5:30pm      Pre-event: Join us at any time and eat dinner
5:30-6:00pm      Featured Faculty Introductions
6:00-7:00pm      Breakout with Faculty, Students, and Trainees you want to get to know more about
Register – You must register to receive dinner.
Who Should Attend? Any faculty member, trainee, or student in the Schools of Medicine and Nursing, of any race or gender, who supports the objective of BMIM are invited to attend. Black males in these roles are strongly encouraged to attend. This includes trainees and students across the continuum including medical, physical therapy, PA, MBS and residents, fellows, and post-doctoral candidates. 
Questions? Email fiona.johann@duke.edu
Duke Football Healthcare Appreciation Day: Sept 30
Duke Football invites all Duke Health employees to Healthcare Appreciation Day on Saturday, September 30 when they take on Notre Dame in Wallace Wade Stadium! As a token of appreciation, all healthcare workers, families, and friends can purchase discounted tickets here: https://duke.is/9/ne4n
Setp. 30: Duke Football vs. Notre Dame. Time TBA.
15th Annual NC RTP Pulmonary Hypertension Symposium
The 15th annual NC Research Triangle Pulmonary Hypertension Symposium will be held on Friday, November 17th at the Durham Convention Center. Faculty directors will be H. James Ford, MD, director of the PH program at UNC, and Terry Fortin, MD, co-director of the Pulmonary Vascular Disease Center at Duke.
Duke's First Century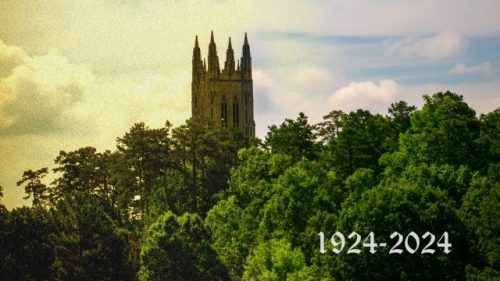 As part of Duke's Centennial celebration, Working@Duke will create a commemorative publication. We would love your help identifying big or small milestones, staff and faculty who have contributed to the community during Duke's first century, as well as colleagues today who are painting a bold and inspiring vision for the next 100 years.
The team is especially interested in hearing about the lesser-known staff and faculty – people in campus operations, research, teaching, clinical care, and more – who have made significant contributions to Duke over the years.
Please complete this brief questionnaire by Sept. 1, 2023, to be included in a random drawing for a $50 Duke University Stores gift card.
 Have news to share?
If you have news to share with the Pulse readership, please contact Tracey Koepke, director of communications for Duke Heart at tracey.koepke@duke.edu. We would love to hear about your latest accomplishments, professional news, cool happenings, and any events or opportunities that may be of interest to our Duke Heart family. Please call with any questions: 919-681-2868. Feedback on Pulse is welcome and encouraged. Submissions by Noon, Wednesdays, to be considered for weekend inclusion.
Duke Heart in the News:
July 27 — Duke University
Good Morning America
Toddler undergoes first-of-its-kind heart transplant after 2 open-heart surgeries
https://duke.is/r/bryv
July 30 — Manesh Patel
Spectrum News
Duke doctor stresses importance of EKG exams for athletes in wake of Bronny James collapse
https://duke.is/5/yxg5
(*clip begins @ 09:14:03)
August 2 — William Kraus
Today Show/NBC
Cardiologists reveal their favorite heart-healthy snacks and foods they'd never eat
https://duke.is/y/tb3q
August 3 — William Kraus
Woman & Home
These are the snacks you should never eat, according to a cardiologist
https://duke.is/8/z5z8
August 3 — Charlotte Reikofski
AARC.org newsroom
https://duke.is/c/menc
August 4 — Duke University Health System
Becker's Hospital Review
10 top heart hospitals to work at for women: Forbes
https://duke.is/w/jb6g
August 7 — William Kraus
Atlanta Journal-Constitution
Forget 10,000 steps. 7 surprising strategies for step counters.
https://duke.is/6/ebtj
August 8 — Harry Severance
Becker's ASC Review
'The final straw': Will declining physician pay be the disruptor that breaks the camel's back?
https://duke.is/8/9bpr
August 10 — William Kraus
Vanguardia.com.mx (Mexico)
Meriendas que los cardiólogos nunca comen; qué elegir para una salud cardiovascular óptima
https://duke.is/m/ye8q
August 11 — William Kraus
Everyday Health
Just 4,000 Steps a Day Associated With Longer Life
https://duke.is/g/3z6m
August 14 — Manesh Patel, Sreekanth Vemulapalli, and Sean O'Brien
Vascular Specialist
Breaking ground: A trial to improve the care of uncomplicated type B aortic dissection
https://duke.is/m/8c9h
August 15 — Svati Shah and Mary Klotman
Precision Medicine Online (acct required)
Duke University Health System Aims to Enroll 100K Participants in Precision Medicine Study
https://duke.is/8/pe5k
August 15 — Callie Tennyson
Podcast: Becker's Healthcare
Tennyson and Dr. Monica Sanford discuss their backgrounds and what can be done about the current nursing faculty shortage
https://duke.is/2/xqme
August 16 — Adrian Hernandez
RethinkingClinicalTrials.org
PCT Grand Rounds: Draft Revision of the ICH Good Clinical Practice Guideline
https://duke.is/z/7frp
August 16 — Svati Shah
Becker's Health IT
Duke, Nference partner on precision medicine study
https://duke.is/v/5p4j
August 17 — Adrian Hernandez
USA Today
Fact Check: No, FDA did not 'quietly approve' ivermectin as COVID-19 treatment
https://duke.is/g/62ar
August 17 — Duke Clinical Research Institute
Cardiac Rhythm News
First patient enrolled in global study of heart failure device trial
https://duke.is/j/qzsq
August 17 — Andrew Wang
HCP Live
The Pathophysiology of Obstructive Hypertrophic Cardiomyopathy (oHCM)
https://duke.is/9/b5q8