Cheif's Message
This week marks the start of March Madness – with Duke winning the ACC tournament, the NCAA tournament starting, and lots of excitement as many in our faculty start to go on spring breaks and vacations.  This week we are blessed to have two visiting professors for important talks.  Italo Biaggionni will be giving grand rounds on Tuesday on the importance of the sympathetic nervous system in obesity and hypertension.  On Wednesday, we have Pat O'Gara giving the annual Reves Lecture in the morning 7-8 AM on "Research and Decision-Making at the Interface Between Cardiac Surgery and Cardiology" and Special Cardiology Grand Rounds at 5 pm on Asymptomatic Valve Disease.  These talks and the week will be jam packed for our faculty and fellows.  Hopefully many will have a chance to enjoy this season and these important topics and lectures.
Highlights of the week:
ACC.23: Intervention Helps Clinicians Meet Guidelines for Prescribing Diabetes, Heart Drugs
Patients who have diabetes and heart disease do best when both conditions are treated according to established guidelines, but far too many are not prescribed the effective therapies.
A recent study — designed and led by the Duke Clinical Research Institute (DCRI) and an academic steering committee — found that a coordinated care approach between cardiologists and diabetes specialists resulted in more patients receiving the recommended therapies. The study was funded by Boehringer Ingelheim and Eli Lilly and Company.
The findings were presented March 6 at the 2023 American College of Cardiology scientific meeting and simultaneously published in the Journal of the American Medical Association.
"There's a clear gap between what we know we should be doing and what is actually occurring in clinical practice," said lead author Neha Pagidipati, MD, associate professor in the Division of Cardiology at Duke University School of Medicine and a member of the DCRI. "Our study demonstrates that coordinated, multi-disciplinary care can result in patients receiving the therapies that have been proven effective."
Pagidipati and colleagues — including senior author Christopher Granger, MD, professor of medicine in Duke's cardiology division and DCRI member – partnered with 43 cardiology clinics across the U.S. as part of a clinical trial titled COORDINATE-Diabetes.
The clinics were randomly assigned to provide usual care or to implement a multi-faceted intervention. It was designed to remove barriers that keep cardiology clinicians from prescribing medications recommended for patients with diabetes and atherosclerotic cardiovascular disease, a narrowing of the arteries.
The recommended drug regimen includes high-intensity statins for cholesterol; angiotensin-converting enzyme inhibitors or angiotensin receptor blockers to lower blood pressure and protect heart and kidney health; and, for diabetes along with heart and kidney health, sodium-glucose cotransporter-2 inhibitors and/or glucagon-like peptide-1 receptor agonists.
The intervention required clinicians/clinics to:
Assess barriers in the clinic that prevent or impede the patients from receiving the recommended prescriptions;
Build interdisciplinary care teams to address barriers, including cardiologist, diabetes care specialists, pharmacists and others to address costs and access issues;
Coordinate care between all participating clinicians and care teams;
Provide clinician education through online learning modules and monthly calls to address questions and concerns;
Provide feedback with real-time data, including comparative reports showing patient prescription numbers across all sites;
Support patients with education tools about why the therapies are important and how they impact health markers.
More than 1,000 patients were enrolled and followed for up to 12 months. Among the clinics providing usual care, 14.5% patients were prescribed all the recommended therapies, while 37.9% of patients at the intervention sites received all three prescriptions.
"A 23-percent greater absolute use of three evidence-based therapies shows that coordinated efforts to implement effective therapies can result in markedly improved care," Granger said. "Given the many treatments that are known to improve health, now the most important need is to generate high-level, randomized evidence to improve the use of these treatments. This is what we did in this trial."
The study was not designed to measure the impact of the drug regimen on health risks, but an analysis showed that the intervention had a trend of risk reduction that would be expected with better use of the medications studied. Death or hospitalization for myocardial infarction, stroke, heart failure, or urgent revascularization occurred in 23 of the intervention participants (5%) compared to 40 of the usual care participants (6.8%).
"This was an evaluation of an intervention to see if it could improve prescribing behavior for three proven, recommended therapies," Pagidipati said. "It not only is effective, it is also scalable to clinical use in real-world settings."
In addition to Pagidipati and Granger, study authors include Adam J. Nelson, Lisa A. Kaltenbach, Monica Leyva, Darren K. McGuire, Rodica Pop-Busui, Matthew A. Cavender, Vanita R. Aroda, Melissa L. Magwire, Caroline R. Richardson, Ildiko Lingvay, Julienne K. Kirk, Hussein R. Al-Khalidi, Laura Webb, Tanya Gaynor, Jonathan Pak, Cagri Senyucel, Renato D. Lopes, and Jennifer B. Green.
Pagidipati and Granger receive institutional research support from funders Boehringer Ingelheim and Lilly; a full listing of author conflicts is provided in the study manuscript.
The study was initiated and led by an academic steering committee. The two pharmaceutical funders participated in the design and conduct of the study, interpretation of the data, and review and approval of the manuscript.
Wrapping Up ACC.23
Congratulations to all of our Duke presenters on a very successful ACC!
Presenting fellows included: Willard Applefeld, Balim Senman, Kelly Arps, Anthony Peters, Jamie Diamond, Karen Flores Rosario, Joe Lerman, Josephine Harrington, and Jessica Duran.
Faculty speakers, panelists, and moderators included: Marat Fudim, Jason Katz, Karen Alexander, Neha Pagidipati, Pamela Douglas, Jenn Rymer, Schuyler Jones, Rob Mentz, Stephen Greene, Mike Felker, and Adam DeVore.
Overall, we had more than 25 speakers, 19 moderated sessions, 26 posters presented, and two Late-Breaking sessions. Lots of interviews were done — all news coverage appears below in our News section. Be sure to check it out!
Three Duke Cardiologists Ranked Among Best in the World for Science
Three of our cardiologists have made Research.com's first-ever list of top female scientists in the world. Congratulations go to Pamela S. Douglas, Yongmei Liu, and L. Kristin Newby!!!
The Research.com ranking of top female scientists in the world includes leading female scientists from all major areas of science. It is based on a meticulous examination of 166,880 scientists on Google Scholar and Microsoft Academic Graph, according to the publication.
Douglas, Liu, and Newby are prolific researchers dedicated to their area of specialty within the cardiovascular space. They are among 13 women from Duke who made the list.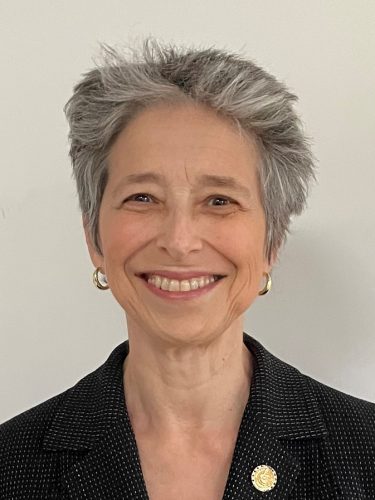 Pamela S. Douglas, the Ursula Geller Professor of Research in Cardiovascular Diseases in the division of cardiology and a member in the Duke Clinical Research Institute. Douglas was recently awarded the 2022 James B. Herrick Award at the American Heart Association's annual meeting in November. She is past president of the American College of Cardiology and a tireless advocate for equity and diversity in healthcare.
Yongmei Liu, professor of medicine in cardiology and in population health sciences, is a member of the
Duke Molecular Physiology Institute. Liu is a genetic epidemiologist whose primary interests are to better understand the molecular mechanisms of aging-related inflammatory diseases — including diabetes, atherosclerosis, and Alzheimer's disease.
Kristin Newby, professor of medicine in cardiology and a member of the DCRI, focuses her clinical research on on the process and treatment of acute and chronic coronary artery disease and systems issues for delivery of care to patients with these illnesses.
To see the full list, please visit: https://research.com/scientists-rankings/best-female-scientists.
Congratulations, Pam, Yongmei, and Kristin! This is outstanding news and well-deserved recognition.
Shout-out to Shadrin!
High praise this week goes out to cardiology fellow, Ilya Shadrin! We received a note this week from Anita Kelsey, which was shared with Anna Lisa Chamis and Lawrence Liao: 
"I just wanted to take a moment to thank Ilya Shadrin who I worked with in the echo lab today. He was post call and doing procedures with Lawrence Laio, in the echo lab all day.  At 5 pm, when he finished his regular day's work, he went with 2 different sonographers to perform stat echocardiograms in the ED.  He didn't stop there in his dedication to our patients, he spoke with both teams taking care of the patients to make sure they knew the critical results found on the echocardiograms.  Ilya should be recognized for going above and beyond for our patients.  Way to go Ilya!" – Anita Kelsey
Solid work!
Fellow Presentations at Dean's Research Series
Cardiology fellows Jessica Regan and Joe Lerman each presented posters on Thursday at the 2023 Dean's Distinguished Research Series.
Jessica Regan presented Peroxisomal and Mitochondrial Metabolites Associate with Clonal Hematopoiesis of Indeterminate Potential, while Joe Lerman presented Use of the SherpaPak Cardiac Transport System for donor heart preservation associated with Improved Short-Term Outcomes as comparted to the use of traditional cold storage in LVAD patients undergoing Heart Transplantation.
The Dean's Research Series continues on Thursday, March 30 and Thursday, April 20. Full schedule
and details can be found at medschool.duke.edu/research-series. The Zoom link for all faculty lectures is https://bit.ly/Duke-DDRS.
The Duke University School of Medicine's Dean's Distinguished Research Series showcases groundbreaking research from the basic, clinical, and translational sciences. All faculty, staff, trainees and students are welcome to attend.
Well done, Jessica and Joe! Congratulations!
ICYMI: Morgenstern's Featured in Working@Duke
Administrative manager for the division of cardiology Chris Morgenstern, and his wife, are featured in the latest issue of Working@Duke magazine. They're shown in the lead story, Three Years Later: How the Pandemic Changed Us under 'Rethinking What's Most Important'.
Great photo, Chris! You can see the story here on Duke Today.
Quick Reminders
This week is Patient Safety Awareness week, Pulmonary Rehabilitation week and Medical Genetics Awareness week; March is National Nutrition and Women's History
Please do not hold doors open for non-Duke Health employees! You're not being rude, you're maintaining safety for our patients and for each other.
The Duke Health Quality and Safety Conference starts this week. Registration is required. There are virtual and in-person sessions. To learn more, visit: https://duke.is/5ek53.
There will be an AANC site visit for DUH Magnet re-designation taking place March 28-31.
Jacob Schroder is celebrating a birthday this month. Check out this amazing cake he received! Happy Birthday, Jacob!
DHIP update
Distribution of Employment Agreements for transitioning members is ongoing. Please monitor your inbox for critical communication from DHIP@duke.edu, your department chair, and Adobe Sign.
Reminder: The Duke Guarantee offers the minimum compensation each Member can expect to receive. Additional compensation opportunities which exist today will continue to be available to members within DHIP.
All members will be given four weeks to consider employment and sign their Employment Agreements.
Benefits:
All other questions can be sent to DHIP@duke.edu, and all DHIP updates can be found at https://dhip.org.
Upcoming Events & Opportunities
Cardiology Grand Rounds
March 14: Role of Sympathetic Nervous System in Obesity Hypertension with Italo Biaggioni of Vanderbilt University Medical Center. 5 p.m., Zoom.
March 15: 17th Annual J.G. Reves, MD Lecture, Research and Decision-Making at the Interface Between Cardiac Surgery and Cardiology with Patrick O'Gara, Watkins Family Distinguished Chair in Cardiology and Professor of Medicine, Brigham and Women's Hospital and Harvard Medical School. 7 a.m., Duke North 2001 and via Zoom.
March 15: Asymptomatic Valvular Heart Disease with Patrick O'Gara, Watkins Family Distinguished Chair in Cardiology and Professor of Medicine, Brigham and Women's Hospital and Harvard Medical School. 5 p.m., Duke North 2002 and via Zoom.
March 21: What Can Sex Differences Teach Us about HFpEF ? with Emily S. Lau, Director, Cardiometabolic Health and Hormones Clinic, Massachusetts General Hospital; Instructor in Medicine, Harvard Medical School. 5 p.m., Zoom only.
Duke REACH Equity Center Funding Opportunities:
Research Voucher, Scholars Development, Transdisciplinary Think Tank
Now accepting applications through March 17 for July 2023 funding.
The Duke REACH Equity Center awards support students, trainees, and faculty who are interested in conducting research that promotes health equity. All proposals should broadly address the REACH Equity theme: to reduce racial and ethnic disparities in health by improving the quality of patient-centered care in the clinical encounter across diseases, stages of illness, care settings, and throughout the life course. Proposals may include any research topic and method (quantitative, qualitative, etc.).
There are four funding opportunities:
The Research Vouchers Program will supplement currently funded research or support standalone research projects conducted by faculty at any level. Funding: One year, up to $12,500 per award.
The Research Scholars Development Program is intended to support early-stage investigators (residents, fellows, postdoctoral students, nursing trainees, and other trainees at a similar career stage). Scholars work with a faculty mentor (identified by the trainee) to develop a research proposal and complete a project. Funding: Up to $5,000 for one- or two-year project per award.
The Transdisciplinary Think Tank (TTT) provides support to bring together faculty across disciplines who have a common interest in addressing racial and ethnic disparities in the clinical encounter. The TTT's aim is to catalyze and support research related to the REACH Equity theme and to foster collaboration among health disparities researchers across Duke University. Funding: One year, up to $1,500 per award.
The Medical Student and Nursing Student Research Award is intended to support a third-year medical student or a third-year PhD nursing student conducting research related to the REACH Equity theme. Scholars work with a faculty mentor (identified by the student) to develop a research proposal and complete a project. Funding: Up to $5,000 for one-year project.
Full Medical Student Research and Nursing Student Research Award and application instructions are available here.
Current awardee list is available here.
Application submission deadline: March 17 for July 2023 funding.
Email reachequitycenter@duke.edu with questions.
Have news to share?
If you have news to share with the Pulse readership, please contact Tracey Koepke, director of communications for Duke Heart at tracey.koepke@duke.edu. We would love to hear about your latest accomplishments, professional news, cool happenings, and any events or opportunities that may be of interest to our Duke Heart family. Please call with any questions: 919-681-2868. Feedback on Pulse is welcome and encouraged. Submissions by Noon, Wednesdays, to be considered for weekend inclusion.
Duke Heart in the News:
February 28 — Victor Dzau
Medpage Today/The Doctor's Art
Victor Dzau on Leading the National Academy of Medicine
https://duke.is/veu92
March 4 — John Alexander
tctMD
Clear CVD Benefit With Bempedoic Acid: CLEAR Outcomes
https://duke.is/c3usz
March 4 — John Alexander
The Washington Post
Cholesterol drug lowers heart attack risk, avoids muscle side effects
https://duke.is/j6uxq
March 4 — John Alexander
HCP Live
Bempedoic Acid Reduces Risk of MACE by 13%, But Proves No Benefit on Cardiovascular Death
https://duke.is/ycgkr
March 4 — John Alexander
CNN Health
Bempedoic acid improved heart health in patients who can't tolerate statins, study finds
https://duke.is/rhspj
March 4 — John Alexander
Medscape
Bempedoic Acid Cuts CV Events in Statin-Intolerant Patients: CLEAR Outcomes
https://duke.is/5aryp
March 4 — John Alexander
Healio/Cardiology
Bempedoic acid an 'effective alternative' for statin-intolerant patients: CLEAR Outcomes
https://duke.is/nfsdf
March 4 — John Alexander
Fox News
New cholesterol pill, Nexletol, lowers heart attack risk for patients who can't take statins: study
https://duke.is/pnre4
March 4 — John Alexander
The New York Times
A Statin Alternative Joins Drugs That Can Reduce Heart Attack Risk
https://duke.is/49wr6
March 4 — Pamela Douglas
tctMD
On-site Machine Learning-Based FFRCT Feasible, Informative: TARGET
https://duke.is/zug5y
March 4 — Manesh Patel
Healio/Cardiology
Imaging data may predict best responders to evolocumab therapy: YELLOW III
https://duke.is/m5sts
March 4 — Manesh Patel
Medpage Today
Atorvastatin Tied to Cardioprotection for Lymphoma Patients on Anthracyclines
https://duke.is/8hrx3
March 5 — Stephen Greene
HCP Live
Don't Miss a Beat: Top Takeaways from NUDGE FLU at ACC 2023
https://duke.is/c6w8t
March 5 — John Alexander
Voice of America & Listin Dario (via AP)
¿No puedes tomar estatinas? Nueva píldora reduce el colesterol y los ataques cardíacos
https://duke.is/6x6na
March 5 — John Alexander
Daily Sabah
Opposed to statins? Novel pill lowers cholesterol, heart attack risk
https://duke.is/2rnqm
March 6 — John Alexander
El Vocero
Nueva pastilla podría reducir el colesterol alto y los infartos
https://duke.is/pks6q
March 6 — Neha Pagidipati
DAIC.com
Multifaceted Strategy Boosts Preventive Care for Diabetes, Heart Disease
https://duke.is/rbuzu
March 6 — John Alexander
BioPharmaDive
Esperion shares sink on highly anticipated heart drug results
https://duke.is/5gghj
March 6 — Neha Pagidipati
Cardiovascular Business
Day 3 at ACC.23 features late-breaking studies on pulsed-field ablation, other new technologies
https://duke.is/5gghj
March 6 — Neha Pagidipati
HCP Live
Coordinated, Multidisciplinary Approach Can Dramatically Improve GDMT Prescription for Type 2 Diabetes
https://duke.is/begff
March 6 — Neha Pagidipati
MDEdge
COORDINATEd effort boosts optimal therapy in patients with T2D and ASCVD
https://duke.is/g3kab
March 7 — John Alexander
Popular Science
Safer statin alternative could be a better way to lower 'bad' cholesterol levels
https://duke.is/44sgx
March 7 — Neha Pagidipati and Kristen Campbell
tctMD
Multifaceted Approach to COORDINATE Diabetes Care Improves GDMT
https://duke.is/98r96
March 7 — John Alexander
Medscape
El uso de ácido bempedoico reduce eventos cardiovasculares en intolerancia a las estatinas CLEAR Outcomes
https://duke.is/jfvce
March 8 — Stephen Greene
Healio/Cardiology
Lower use of guideline-recommended HF therapies at rural vs. urban hospitals
https://duke.is/6z3gm
March 8 — Manesh Patel
tctMD
HALO: Baxdrostat No Better Than Placebo in Uncontrolled Hypertension
https://duke.is/ps9wv
March 8 — Tony Gutierrez
Mental Floss
Can You Really Laugh Yourself to Death?
https://duke.is/54vqy
March 8 — Brittany Zwischenberger
Medscape
Worse Cardiac Outcomes Persist for Women: What's the Problem?
https://duke.is/ngavq
March 9 — Brittany Zwischenberger
Espanol News
Peores resultados cardíacos persisten para las mujeres: ¿cuál es el problema?
https://duke.is/b58br
March 9 — Jason Katz
Medscape/InDiscussion HF Podcast (Ep. 4)
How to Mix Touch and Tech in Advanced Heart Failure
https://duke.is/cq9xj
March 9 — Nishant Shah
ACC.org
Cover Story|The Triple Whammy: Obesity, Diabetes and Sleep-Disordered Breathing and Their Impact on CVD
Division of Cardiology Publications: March 2-8, 2023
Ackerson BG, Sperduto W, D'Anna R, Niedzwiecki D, Christensen J, Patel P, Mullikin TC, Kelsey CR. Divergent Interpretations of Imaging After Stereotactic Body Radiation Therapy for Lung Cancer. Pract Radiat Oncol 2023 ;13(2):e126-e133. PM: 36375770.
Friedman DJ, Al-Khatib SM, Dalgaard F, Fudim M, Abraham WT, Cleland JGF, Curtis AB, Gold MR, Kutyifa V, Linde C, Tang AS, Ali-Ahmed F, Olivas- Martinez A, Inoue LYT, Sanders GD. Cardiac Resynchronization Therapy Improves Outcomes in Patients With Intraventricular Conduction Delay But Not Right Bundle Branch Block: A Patient-Level Meta- Analysis of Randomized Controlled Trials. Circulation 2023 Mar 7;147(10):812-823. PM: 36700426.
Hlatky MA, Wilding S, Stuart B, Nicholas Z, Shambrook J, Eminton Z, Fox K, Connolly D, O'Kane P, Hobson A, Chauhan A, Uren N, Mccann GP, Berry C, Carter J, Roobottom C, Mamas M, Rajani R, Ford I, Douglas PS, Curzen N. Randomized comparison of chest pain evaluation with FFR or standard care: Factors determining US costs. J Cardiovasc Comput Tomogr 2023 ;17(1):52-59. PM: 36216700.
Jain V, Maqsood MH, Siddiqi TJ, Siddiqi AK, Baloch ZQ, Kittleson MM, Fudim M, Felker GM, Greene SJ, Butler J, Khan MS. Trajectory of Decongestion and Mortality in Young Adults with Acute Heart Failure. Curr Probl Cardiol 2023 Apr;48(4):101579. PM: 36592843.
Kaniusas E, Fudim M, Czura CJ, Panetsos F. Editorial: Neuromodulation in COVID-19: From basic research to clinical applications. Front Physiol 2023 Feb 16;14:1148819. PM: 36875048.
Ostrer IR, Wang TY. Are We Ready for Prehospital Troponin Testing? JAMA Intern Med 2023 Mar 1;183(3):211-212. PM: 36716048.
Sadeghpour A, Kim H, Chamis AL. Undiagnosed Atrial Septal Defect in the Setting of Comorbidities and Ventricular Failure: Seemingly Simple Disease with a Challenging Diagnosis. CASE (Phila) 2022 Nov 21;7(2):72-80. PM: 36861103.
Talha KM, Jain V, Yamani N, Fatima K, Rashid AM, Hernandez GA, Dani SS, Fudim M, Minhas AMK. Temporal Trends and Outcomes of Implantable Cardioverter Defibrillators in Heart Failure and Chronic Kidney Disease in the United States. Curr Probl Cardiol 2023 Apr;48(4):101548. PM: 36566952.
Division of Cardiology Publications: February 23 – March 1, 2023
Badhwar V, Chikwe J, Gillinov AM, Vemulapalli S, O'Gara PT, Mehaffey JH, Wyler von Ballmoos M, Bowdish ME, Gray EL, O'Brien SM, Thourani VH, Shahian DM, Habib RH. Risk of Surgical Mitral Valve Repair for Primary Mitral Regurgitation. Ann Thorac Surg 2023 Mar;115(3):600-610. PM: 36669963.
Chew DS, Piccini JP, Au F, Frazier-Mills CG, Michalski J, Varma N. Alert-driven vs scheduled remote monitoring of implantable cardiac defibrillators: A cost-consequence analysis from the TRUST trial. Heart Rhythm 2023 Mar;20(3):440-447. PM: 36503177.
Docherty KF, McMurray JJV, Claggett BL, Miao ZM, Adams KF, Arias-Mendoza A, Cleland JGF, Diaz R, Echeverria Correa LE, Felker GM, Fonseca C, Li J, Metra M, Sliwa-Hahnle K, Solomon SD, Vandekerckhove HJ, Vinereanu D, Voors AA, Heitner SB, Kupfer S, Malik FI, Meng L, Teerlink JR. Efficacy of omecamtiv mecarbil in heart failure with reduced ejection fraction according to N-terminal pro-B- type natriuretic peptide level: insights from the GALACTIC-HF trial. Eur J Heart Fail 2023 Feb;25(2):248-259. PM: 36597719.
Du J, Zhou X, Clark-Boucher D, Hao W, Liu Y, Smith JA, Mukherjee B. Methods for large-scale single mediator hypothesis testing: Possible choices and comparisons. Genet Epidemiol 2023 Mar;47(2):167-184. PM: 36465006.
Felker GM, North R, Mulder H, Jones WS, Anstrom KJ, Patel MJ, Butler J, Ezekowitz JA, Lam C, O'Connor CM, Roessig L, Hernandez AF, Armstrong PW. Clinical Implications of Negatively Adjudicated Heart Failure Events: Data From the VICTORIA Study. Circulation 2023 Feb 21;147(8):694-696. PM: 36802884.
Go AS, Al-Khatib SM, Desvigne-Nickens P, Bansal N, Bushnell CD, Fang MC, Freeman JV, Gage BF, Hanke T, Hylek EM, Lopes RD, Noseworthy PA, Reddy VY, Singer DE, Thomas KL, True Hills M, Turakhia MP, Zieman SJ, Cooper LS, Benjamin EJ. Research Opportunities in Stroke Prevention for Atrial Fibrillation: A Report From a National Heart, Lung, and Blood Institute Virtual Workshop. Stroke 2023 Mar;54(3):e75-e85. PM: 36848427.
Harrington J, Piccini JP, Alexander JH, Granger CB, Patel MR. Clinical Evaluation of Factor XIa Inhibitor Drugs: JACC Review Topic of the Week. J Am Coll Cardiol 2023 Feb 28;81(8):771-779. PM: 36813377.
Marquis-Gravel G, Faulkner M, Merritt G, Farrehi P, Zemon N, Robertson HR, Jones WS, Kraschnewski J. Importance of patient engagement in the conduct of pragmatic multicenter randomized controlled trials: The ADAPTABLE experience. Clin Trials 2023 Feb;20(1):31-35. PM: 35999816.
Moulson N, Petek BJ, Baggish AL, Harmon KG, Kliethermes SA, Patel MR, Churchill TW, Drezner JA. The Cardiac Effects of COVID-19 on Young Competitive Athletes: Results from the Outcomes Registry for Cardiac Conditions in Athletes (ORCCA). J Cardiovasc Dev Dis 2023 Feb 6;10(2):72. PM: 36826568.
Parikh RV, Hebbe A, Barón AE, Grunwald GK, Plomondon ME, Gordin J, Yeh RW, Jneid H, Swaminathan RV, Waldo SW, Monto A, Secemsky E, Hsue PY. Clinical Characteristics and Outcomes Among People Living With HIV Undergoing Percutaneous Coronary Intervention: Insights From the Veterans Affairs Clinical Assessment, Reporting, and Tracking Program. J Am Heart Assoc 2023 Feb21;12(4):e028082. PM: 36789851.
Peikert A, Claggett BL, Kim K, Udell JA, Joseph J, Desai AS, Farkouh ME, Hegde SM, Hernandez AF, Bhatt DL, Gaziano JM, Talbot HK, Yancy C, Anand I, Mao L, Cooper LS, Solomon SD, Vardeny O. Association of post-vaccination adverse reactions after influenza vaccine with mortality and cardiopulmonary outcomes in patients with high-risk cardiovascular disease: the INVESTED trial. Eur J Heart Fail 2023 Feb;25(2):299-310. PM: 36335639.
Porras Fimbres DC, Patel P, Li G, Ronald JSC, Martin JG. Factors Predictive of Failure of Medical Management in Spontaneous Rectus Sheath Hematoma. J Vasc Interv Radiol 2023 Mar;34(3):493-494. PM: 36563932.
Rao VN, Shah A, McDermott J, Barnes SG, Murray EM, Kelsey MD, Greene SJ, Fudim M, DeVore AD, Patel CB, Blazing MA, O'Brien C, Mentz RJ. In-Hospital Virtual Peer-to-Peer Consultation to Increase Guideline-Directed Medical Therapy for Heart Failure: A Pilot Randomized Trial. Circ Heart Fail 2023Feb;16(2):e010158. PM: 36314130.
Rosa RG, Cavalcanti AB, Azevedo LCP, Veiga VC, de Souza D, Dos Santos RDRM, Schardosim RFC, Rech GS, Trott G, Schneider D, Robinson CC, Haubert TA, Pallaoro VEL, Brognoli LG, de Souza AP, Costa LS, Barroso BM, Pelliccioli MP, Gonzaga J, Studier NDS, Dagnino APA, Neto JM, da Silva SS, Gimenes BDP, Dos Santos VB, Estivalete GPM, Pellegrino CM, Polanczyk CA, Kawano-Dourado L, Tomazini BM, Lisboa TC, Teixeira C, Zampieri FG, Zavascki AP, Gersh BJ, Avezum Á, Machado FR, Berwanger O, Lopes RD, Falavigna M. Association between acute disease severity and one-year quality of life among post-hospitalisation COVID-19 patients: Coalition VII prospective cohort study. Intensive Care Med 2023 Feb;49(2):166-177. PM: 36594987.
Selvaraj S, Greene SJ, Ayodele I, Alhanti B, Allen LA, Lewsey SC, Adusumalli S, Reza N, Hernandez AF, Yancy CW, Jena AB, Fonarow GC, Bhatt DL. Assessing Heuristic Bias During Care for Patients Hospitalized for Heart Failure: Get With The Guidelines-Heart Failure. Circ Heart Fail 2023 Feb;16(2):e010069. PM: 36458538.
Sun K, Eudy AM, Rogers JL, Criscione-Schreiber LG, Sadun RE, Doss J, Maheswaranathan M, Barr AC, Eder L, Corneli AL, Bosworth HB, Clowse MEB. Pilot Intervention to Improve Medication Adherence Among Patients With Systemic Lupus Erythematosus Using Pharmacy Refill Data. Arthritis Care Res (Hoboken) 2023Mar;75(3):550-558. PM: 34739191.
Turer AT, Wang A. Cardiac Myosin Inhibitors: Unlocking Potential to Improve Treatment in Hypertrophic Cardiomyopathy. Circulation 2023 Feb 28;147(9):700-702. PM: 36848411.
Uriel N, Milano C, Agarwal R, Lee S, Cleveland J, Goldstein D, Wang A, Crandall D, Mehra MR. Incidence and clinical correlates of de-novo aortic regurgitation with a fully magnetically levitated left ventricular assist device: a MOMENTUM 3 trial portfolio analysis. Eur J Heart Fail 2023 Feb;25(2):286-294. PM: 36404406.
Vargas LB, Lange LA, Ferrier K, Aguet F, Ardlie K, Gabriel S, Gupta N, Smith JD, Blackwell TW, Ding J, Durda P, Tracy RP, Liu Y, Taylor KD, Craig Johnson W, Rich SS, Rotter JI, Lange EM, Konigsberg IR. Gene expression associations with body mass index in the Multi-Ethnic Study of Atherosclerosis. Int J Obes (Lond) 2023 Feb;47(2):109-116. PM: 36463326.
Wang X, Vaduganathan M, Claggett BL, Hegde SM, Pabon M, Kulac IJ, Vardeny O, O'Meara E, Zieroth S, Katova T, McGrath MM, Pouleur AC, Jhund PS, Desai AS, Inzucchi SE, Kosiborod MN, de Boer RA, Kober L, Sabatine MS, Martinez FA, Ponikowski P, Shah SJ, Hernandez AF, Langkilde AM, McMurray JJV, Solomon SD, Lam CSP. Sex Differences in Characteristics, Outcomes, and Treatment Response With Dapagliflozin Across the Range of Ejection Fraction in Patients With Heart Failure: Insights From DAPA-HF and DELIVER. Circulation 2023 Feb 21;147(8):624-634. PM: 36342789.
Wolder LD, Graff C, Baadsgaard KH, Langgaard ML, Polcwiartek C, Ji-Young Lee C, Skov MW, Torp-Pedersen C, Friedman DJ, Atwater B, Overvad TF, Nielsen JB, Hansen SM, Sogaard P, Kragholm KH. Electrocardiographic P terminal force in lead V1, its components, and the association with stroke and atrial
fibrillation or flutter. Heart Rhythm 2023 Mar;20(3):354-362. PM: 36435351.