Chief's message:
Hopefully everyone is having a restful weekend and getting ready for hopefully an exciting Super Bowl.  Even if you are not that much into the game, the cultural phenomena of the game will have variety of ads, firsts, and favorite foods for many.  This year there will be some extra discussion around the effects of cardiovascular disease given the cardiac arrest of Damar Hamlin, and his work with the AHA to raise awareness for CPR training.  His three for heart challenge can be found here at #3forHeart @heart.org (https://www.heart.org/en/damar-hamlins-3-for-heart-cpr-challenge)
Over the next few weeks we will highlight some new people joining our CV team, some awards our faculty are getting, and our continued movement towards an aligned organization that will help us lead in Cardiovascular care, teaching, and research.  Also during Heart Month– we will feature this month the several faculty and team members working with the American Heart Association and our local community to raise awareness around cardiovascular disease, women's heart health, and bystander CPR training.
Highlights of the week:
Duke Names Health System Chief Executive Officer
Craig Albanese, MD, an accomplished health care leader and distinguished academic pediatric surgeon, has been named chief executive officer of Duke University Health System (DUHS).
In assuming the role as CEO — which will be effective at the end of next month — Albanese will be responsible for strategic and operational oversight of DUHS and its senior leadership. He will continue to report to A. Eugene Washington, MD, Duke University chancellor for health affairs, and also will report directly to the Duke University Health System Board of Directors.
Since joining DUHS as executive vice president and chief operating officer on Jan. 17, 2022, Albanese has demonstrated his ability to champion our culture, lead large-scale change and drive operational performance improvement. He has been intensely involved in addressing the health system's financial challenges while ensuring sustained high levels of patient care quality and safety.
"Dr. Albanese has demonstrated vigorous and responsive leadership that has enabled Duke's clinical enterprise to recover and renew in the wake of the devastating COVID-19 pandemic, working diligently to improve the well-being of our people, and seeking to accelerate expansion of our health system through organic growth and strategic partnerships. His continued leadership will be vital in guiding the next phase of the health system's work," said Washington and Duke University President Vincent E. Price in a joint statement.
As chief executive officer, Albanese will oversee the timely execution of DUHS goals and strategic priorities and be dedicated to ensuring that Duke's clinical enterprise continues to thrive and lead. He oversees all other clinical enterprise leaders to deliver outcomes and care across Duke's network, from the hospitals to ambulatory clinics to care in homes and the community.
"A passionate advocate for our providers and frontline team members, Dr. Albanese is a leader of high integrity and personal commitment who puts people first and who has garnered trust and credibility with Duke's faculty, leadership and staff alike," said Price and Washington. "Considering his personal qualities and performance to date, we are confident that Dr. Albanese is the right person to lead our health system at this time."
Albanese has deep, broad health care expertise and experience, along with a record of achievements and contributions. Prior to Duke, he served as group senior vice president and chief medical officer of NewYork-Presbyterian Hospital, a $9.2 billion, 10-hospital academic health system.
Albanese has also held senior leadership roles at Stanford University and the University of California San Francisco (UCSF). A respected surgeon-scientist and clinical investigator, he co-directed the team that pioneered in-utero fetal surgery.
Albanese received his medical degree from SUNY Health Science Center in Brooklyn and was a resident and chief resident in general surgery at Mount Sinai Medical Center. He completed pediatric general surgery and critical care research fellowships at Children's Hospital of Pittsburgh. Albanese also holds a Master's in Business Administration from the Leavey School of Business at Santa Clara University.
He has published more than 160 peer-reviewed articles, was an NIH-funded investigator, the program director for Stanford's pediatric general surgery fellowship and is the lead author of "Advanced Lean in Healthcare," a book providing practical information about how "organizations can move beyond stabilizing work processes to get to continuously improving the entire system – all within an empathetic healing environment."
Albanese's appointment follows Washington's announcement last fall that he will step down from his role of chancellor for health affairs at Duke University and president and chief executive officer for the Duke University Health System on June 30, 2023.
Washington continues to guide and oversee the academic mission of Duke Health, working closely with the DUHS CEO, the provost, deans of the Schools of Medicine and Nursing, and other academic and clinical leaders to ensure alignment and mutually reinforce excellence in our clinical, educational, research, and community health missions.
ICYMI: Chen Featured in ACS Article on Surgeon Siblings
Our own Edward P. Chen, MD, chief of the division of cardiovascular and thoracic surgery at Duke, is featured – along with his brother, Fred — in an article by the American College of Surgeons. If you haven't yet seen it, it's worth checking out! Please visit: https://duke.is/jrf5e.  It's an amazing story of how two siblings and the family supported each other as they clearly followed their calling in Cardio-Thoracic Surgery.
Cardiac Rehab Week & CV Professionals Week
It's Super Bowl Sunday and the start of a week of recognition for Cardiovascular Professionals and those working in Cardiac Rehabilitation. While you're digging into snacks, the game, and this edition of Pulse, please join us in recognizing the great work our teams are doing to care for patients with their specialized skills, in researching the underpinnings of heart disease and effective treatments, and to train others in all areas of care and support of this patient population. We have a truly incredible team here at Duke and it takes all of us to be successful!
The cath and electrophysiology labs this week will be celebrating their cardiovascular invasive specialists (CVIs). On the Duke team, our CVIs come from a variety of backgrounds — some have served as paramedics, respiratory therapists, doctors in other countries, and radiology technicians. We spoke with Elizabeth Watts, nurse manager, operations for the Duke Cath Lab, EP lab & CVSSU to get her take on what makes CVIs a great part of her team.
"Their backgrounds benefit us because they've amassed so much knowledge from their previous experiences. In emergency situations, it's great to have former paramedics on the team," Watts says. "In our area, the CVIs role is very well-rounded in that they work in all aspects of the lab, they don't just scrub, they don't just circulate, they don't just monitor — they do all of that and each of them are very strong clinically. Our orientation lasts 12 weeks."
Although our CVIs roles may be most well-known for the technical backgrounds they provide, Watts wants others to know how crucial they are to the care her team provides to our patients.
"It takes multiple people to care for each of these patients. What our CVIs bring to the table only improves outcomes and experiences for the patients," Watts adds. "Personally, I want to thank them for all their hard work and for being a great team. And not only providing great care to our patients, but the care and support they demonstrate every day."
In terms of our cardiac rehabilitation team – they hit all the high marks, too. This team is seeing all types of heart patients including those who may have had valve surgeries, CABGs, are post-MI, or are heart failure patients or those with stabile angina.
"Our cardiac rehab team does a great job with education for the patients," says Erica Rao, PT, DPT, Manager, Clinical Services for Duke Cardiopulmonary Rehab. "The way we see it is we're really looking at not just having our rehab patients here exercising and doing things 'just for now' — we are looking to help them achieve lasting behavior change, and working with them so that we can help them prevent having relapses with their cardiac conditions or a second MI, or something similar."
"Our cardiac rehab team is teaching patients rather than just giving exercise instruction. It's about how we can help them learn to implement changes into their daily life, whether it be with our dietician, or getting their exercise as part of their new lifestyle, instead of just doing rehab for three months and returning to sitting on the couch," Rao adds.
"The feedback I get from patients is that our staff takes the time to listen to them, and really cares about them. They feel they're heard and their questions can get answered," Rao continues. "Patients also tell me they find our staff fun and easy to talk to and that they make it more of a fun atmosphere to come and exercise instead of it being a chore. I really do appreciate the time the staff spends one on one with them, even though they might have multiple patients exercising at the same time."
We were also able to speak with Dr. Bill Kraus, cardiologist, heart disease prevention and rehabilitation specialist, and the Richard and Pat Johnson University Distinguished Professor at Duke for his thoughts on our cardiac rehabilitation team.
"The Cardiac Rehab professionals are truly that … dedicated, experienced, patient-focused, and loved by our patients. I cannot tell you how often I am told by patients what a wonderful experience and care they have obtained from our staff of clinical exercise physiologists, nurses, nutritionist and behavioralist," says Kraus. "Some of the exercise physiologists I have worked closely with for over 20 years. Duke would not have this national leading cardiac rehabilitation program that cares for over 200 post-event cardiac rehabilitation patients without their attentive and thoughtful care."
Cardiac Rehabilitation Week is led by the American Association of Cardiovascular & Pulmonary Rehabilitation; Cardiovascular Professionals Week is led by the Alliance of Cardiovascular Professionals. Both recognition weeks are running Feb. 12-18.
Patel and Engel to Serve as Dyad Leaders for Heart and Vascular Service Line
Manesh Patel, MD, Richard Stack Distinguished Professor of Medicine and chief of the Division of Cardiology and Jill Engel,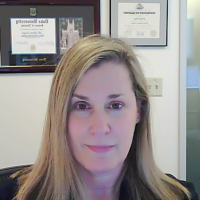 DNP, ACNP, FNP, NEA-BC, FAANP, Vice President of Heart and Vascular Services at Duke, will serve as the dyad leaders for the Heart and Vascular Service line.
The announcement was made on Monday, Feb. 6, 2023 by Dr. Richard Shannon, Chief Quality Officer, Duke Health, and Chief Medical Officer and Senior Vice President of Duke University Health System, and Mary Martin, MPA, FACHE and Chief Operating Officer for Duke University Hospital.
Together, Manesh and Jill will work with hospital leaders in setting strategy and operational targets across our inpatient and ambulatory platforms to insure a systems approach to Heart and Vascular Services. They will be responsible for setting strategy for growth for these cardiovascular services together with DUHS leadership with an immediate focus on Wake County while ensuring sustained performance in our many other partnerships across the Triangle and North Carolina.
Manesh and Jill will be guided in their work by input from a Heart and Vascular Advisory Group comprised of specialty division directors, nursing and administrative leaders in Heart. Shannon and Martin stated there will be an initial planning meeting in the near future.
Please join us in congratulating Manesh and Jill!
Dean's Distinguished Research Series 2023
The Duke University School of Medicine's Dean's Distinguished Research Series showcases groundbreaking research from the basic, clinical, and translational sciences. Formerly called "Research Week", the reimagined series will be held in-person and livestreamed. All faculty, staff, trainees, and students are welcome to attend.
For the full schedule, please visit: https://medschool.duke.edu/research/deans-distinguished-research-series-2023.
Note: the Robert J. Lefkowitz, MD, Distinguished Lecture is the kick-off event and is scheduled for Feb. 23 at 4 p.m. Titia de Lange, PhD, Laboratory of Cell Biology and Genetics and Director, Anderson Center for Cancer Research at Rockefeller University is the invited presenter. Her topic is Telomeres and cancer: genome instability and tumor suppression.
Final SOM Faculty Award Nominations Due 2/20, 2/28
The final deadlines for nominations and applications for the 2023 School of Medicine Faculty Awards are approaching.
As you know, the Faculty Awards are a wonderful opportunity to highlight the outstanding work conducted at Duke. The Office for Faculty is still accepting nominations and applications for the following 2023 faculty awards:
Research Mentoring Awards – Nomination Deadline: February 20, 2023
Ruth and A. Morris Williams Faculty Research Prize – Application Deadline: February 28, 2023
To learn more, visit https://duke.is/4hqkb. Questions? Please contact Jennifer Meyer Dare, jennifer.meyer-dare@duke.edu. Nominations and applications should be submitted via email to facdev@dm.duke.edu.
PPE Usage Reminder
DUH/DUHS is reminding all teams that PPE continues to be a top priority as we strive to meet 100% compliance. We encourage leaders to focus on PPE in your huddles and other communications with your teams. These discussions are great opportunities to address any barriers and concerns interfering with proper PPE usage. Please refer to our detailed analytics site for real-time numbers.
Please Observe Safe Practices
We continue to see increasing cases of respiratory illnesses in our community, as well as COVID clusters at work. Please help remind staff to take the appropriate precautions to protect themselves and their families from the "tripledemic" of the flu, RSV, and COVID.
As a reminder, all team members are eligible to receive the bivalent COVID-19 booster shot. Appointments can be made through the Duke Vaccine website.
It is also critical that our staff continue practicing consistent hand hygiene and the appropriate donning and doffing of PPE. Thanks for your support with these efforts! You're doing a great job.
Upcoming Events & Opportunities
Cardiology Grand Rounds
Thursday, Feb. 16: State of the Heart: What the History of Heart Disease Teaches Us About Its Future with Haider Warraich of VA Boston Healthcare System. 7:15 a.m., via Zoom.
Feb. 21: No CGR today.
Feb. 28: Topic TBD with Sandeep Nathan of Univ. of Chicago Medicine. 5 p.m., Zoom.
Medicine Grand Rounds
Feb. 17: Topic TBD with Hyung (Harry) Jin Cho of NYU Langone Health, a 2023 Joseph C. Greenfield Visiting Professor. 8 a.m. via Zoom or in person, Duke North 2002.
Have news to share?
If you have news to share with the Pulse readership, please contact Tracey Koepke, director of communications for Duke Heart at tracey.koepke@duke.edu. We would love to hear about your latest accomplishments, professional news, cool happenings, and any events or opportunities that may be of interest to our Duke Heart family. Please call with any questions: 919-681-2868. Feedback on Pulse is welcome and encouraged. Submissions by Noon, Wednesdays, to be considered for weekend inclusion.
Duke Heart in the News:
February 6 — Andrew Vekstein
Healio
TEER availability does not impact surgical repair volume but improves outcomes
https://duke.is/mqzvd
February 7 — Ziv Beckerman
USA Today
Heart defect diagnosis often comes too late – or not at all – for Latino infants, study finds
https://duke.is/yj3qx
February 7 — Tracy Wang
tctMD
Prehospital Troponin Testing With EMS Input Could Save a Lot of Money
https://duke.is/vpbhy
February 7 — Andrew Vekstein and (alum) Angela Lowenstern
tctMD
Adopting TEER Doesn't Put a Dent in Surgical MV Repair Volumes
https://duke.is/zg3ss
February 8 — Sreekanth Vemulapalli
Medscape
What Happened to Surgical Mitral Valve Repair in the MitraClip Era?
https://duke.is/b628f
February 8 — Stephen Greene and Shahzeb Khan
tctMD
Vast Majority of HFrEF Patients Eligible for Vericiguat
https://duke.is/c5btx
February 9 — Sana Al-Khatib
Medscape
HF Podcast: For Patients With HFrEF, Who Really Benefits From a Device?
https://duke.is/w73u6