Sunil Rao, MD to take New Role Leading Interventional Cardiology at NYU Langone
It is bittersweet that we announce that Sunil Rao has accepted the position of Director of Interventional Cardiology for the NYU Langone Health System where he will work to facilitate coordination, program development, uniform quality standards, operational efficiency, financial goals and best practices across the NYULH System Cardiac Catheterization Laboratories.
We are extremely excited for Sunil and thrilled that he will be taking on this important leadership opportunity to continue to innovate the care of patients undergoing invasive procedures, and certain his impact and skill will be immediately felt across the NYU Langone cath labs.
He will be missed at Duke where he has been a friend, trusted colleague, mentor, teacher, and consummate interventionalist over the last 26 years.  Sunil came to Duke after completing medical school at The Ohio State University and did his medical residency and cardiology, and interventional fellowship at Duke.  Since coming on Faculty, he has been a north star for our invasive labs – studying, teaching, and ushering in radial procedures, best cath practices, and playing an instrumental role in how we think about and train the next generation of leaders in cardiology.  His impact can be seen based on the number of fellows, trainees, and colleagues that look to work with him. He has been the repeatedly been the recipient of fellowship mentorship and teaching awards. Academically, he is an internationally recognized clinical investigator involved in many of the seminal trials in interventional cardiology around management of patients undergoing invasive procedures, including devices, access site, and treatment strategies.
He is also the current Chief of Cardiology at the Durham VA where is has helped transform the cardiovascular care of our veterans while supporting the faculty. He is currently the editor of Circulation Cardiovascular Interventions and will be the President of the Society for Cardiovascular Angiography and Intervention (SCAI) in May 2022.  He is the true triple threat.
Personally, what I will miss most is the camaraderie, fun, and drive for excellence that Sunil brought to Duke every day.
Reflecting on his time at Duke, Sunil said, "Duke has been my home for 26 years and I consider the Cardiology division my family. The mentorship, collaborations, and friendships over the years have been integral to my personal and professional life. Although I will be leaving Duke, Duke will always be part of who I am. It's really been a privilege to be part of Duke Heart."
Congratulations Sunil – you will certainly be missed and we look forward to collaborating in the future.
Duncan Recognized for 36 Years of Service in Heart
Lisa Duncan will be retiring on May 2, 2022 after more than 36 years of service. Lisa has worked in the Heart Center since 1987
in varying roles including professional nursing assistant, nursing assistant, staff nurse, assistant head nurse and, since the 1990's, as 7100 Nurse Manager of Operations. Throughout her time at Duke, she served on many task forces and committees.
She received the highly esteemed Mary Ann Peter Friends of Nursing Award for excellence.  Lisa is known for her approachability, fair and consistent practice, and patient/staff advocacy.
On behalf of the entire Duke Heart Center Leadership team, we thank Lisa for her loyalty and dedication to our patients, the faculty and staff of Duke Heart, as well as to Duke University Hospital.
Please join us in wishing her well in her retirement!
Heart Transplant Team Celebrates Donate Life Month
April is Donate Life Month and members of our heart transplant team were overjoyed to celebrate in person this year by attending the NC Gift of Life Gala which was held Thursday, April 21 at the Prestonwood Country Club in Cary. There, they enjoyed interacting as a team, bidding on artwork by local artists, hearing from organ recipients, and enjoying the delicious dinner and the silent auction.
The theme of the Gala this year was the HeART of the Matter, marking the use of the red heart on NC state drivers' licenses for all those who promise to give the gift of life by becoming an organ donor. The team asks if you are not a registered organ donor, please consider becoming one!
Shown here are (L to R): Rotunda Kearney, Melissa Shreve, Tia Thompson, Emily Schneidewind, Sam Murari, Kris Barnes, Cathy Alligood and Sonia Leon.
Rotunda is a program specialist for the heart transplant team. Sonia and Sam are pre-heart transplant coordinators. Tia, Emily, Melissa, Kris and Cathy are post-heart transplant coordinators.
Special thanks to Chet Patel and Adam DeVore for giving their team the opportunity to attend and represent Duke Heart Transplant.
NC Organ Donation Fast Fact: In 2019, when North Carolina Governor Roy Cooper signed into law SB 210 Organ and Tissue Donation/Heart Heroes, it brought North Carolina into parity with the rest of the nation by including tissue for transplantation along with organs and eyes when one says "Yes" to donation at the DMV. Today, anyone who says "Yes" to donation at the NCDMV will be making a legal first-person authorization to become an organ, eye, and tissue donor upon death. Those who had the heart symbol placed on their drivers' license or ID card before October 1, 2019 must take an extra step to add tissue donation to their registry status by visiting DonateLifeNC.org. Changes to your donor registration status can be made at any time by visiting the same site.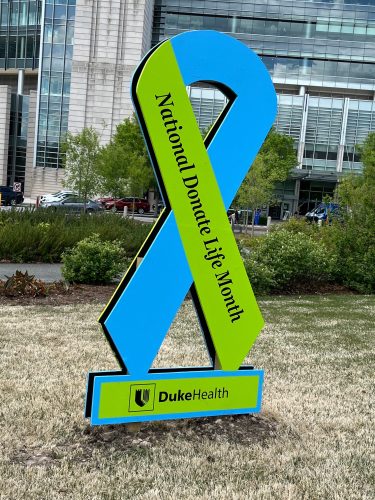 Shout-Out to Duke's HF Guidelines Contributors
A big shout-out to Duke Heart team members who served as authors, reviewers or ACC/AHA/HFSA Joint Committee Members for the recently published 2022 AHA/ACC/HFSA Guideline for the Management of Heart Failure: A Report of the American College of Cardiology/American Heart Association Joint Committee on Clinical Practice Guidelines. We are deeply grateful for the effort each of you have put into this effort – your work helps educate others and saves lives. Well done, Adrian Hernandez, Carmelo Milano, Sana Al-Khatib, Schuyler Jones and Dan Mark!
Kudos to Senman!
We are always pleased to hear about the great work our fellows are doing. This week, we heard about Balim Senman from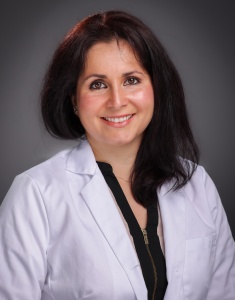 Corey Fry, our APP Team Lead in the Cardiac Intensive Care Unit via a note to Anna Lisa Chamis:
"I'd like to take a moment to recognize Dr. Balim Senman for the exceptional work she's doing in CICU. Dr. Senman has been a leader, communicator, and positive source of support in CICU through the changes we've faced as a team over the past year.
"The CICU runs smoothly when Dr. Senman is working …and APP's feel supported and heard. Her solution-based focus has made her a valuable partner in addressing workflow processes with the APP group…  I appreciate her input and feedback. She's an exceptional fellow with a bright future and I'm glad to have opportunity to work with her."
Nicely done, Balim!!
Kudos to Lin!
Shu Lin was recently commended by Andrea Carpenter, president of the Thoracic Surgery Directors Association (TSDA) and Matthew Romano, the In-Training Exam Cardiac Subcommittee Chair of the TSDA, for his contributions to the TSDA's 2022 In-Training Exam and for his work as a member of the ITE Cardiac Subcommittee. Great work Shu! Thank you for representing Duke Heart!
Cybersecurity Advisory Alert
A critical message was issued to all employees on Thursday by Jeff Ferranti, MD, chief digital officer and senior vice president for DUHS and Randy Arvay, PhD, chief information security officer for DUHS.
Due to the Russian invasion of Ukraine, the U.S. Department of Health & Human Services Health Sector Cybersecurity Coordination Center and Health-ISAC has issued a joint advisory for credible cybersecurity threats to U.S. critical infrastructure sectors.
Duke Health has been responsive and continues to expand our defense strategies. Initial actions prioritized leveraging our strong vendor partnerships and intelligence feeds to monitor for indicators of threats.  But, we still need all Duke Health employees to remain vigilant and assist in protecting our systems and resources.
How to Safeguard Against Cyber Threats
We have seen an increase in suspicious email, phone calls, and text messaging to Duke staff, including some that have spoofed/faked prominent Duke leader names.
At this time, we feel that it is important to remind all staff of key steps that you can take, including:
Staying vigilant around the potential for social engineering and phishing via email, phone (vishing), text (smishing) and social media. Do not click links or attachments or give out personal or sensitive information. Always independently verify that requests are coming from a known, trusted source.
Using strong, unique passwords and multi-factor authentication (MFA) on all accounts. Duke offers a free password manager to all staff (oit.duke.edu/what-we-do/services/1password) and encourages staff to set their MFA preference to "Always" (idms-mfa.oit.duke.edu).
Patching/Updating all software and running current Antivirus on personal devices.
Avoiding use of free or untrusted Wi-Fi.
Report all suspicious emails using ReportPhish in Outlook or other concerning activity or by contacting security@duke.edu.
Each of us, working together, can do our part to ensure the safety of our patients, their loved ones and each other.
Thank you for your continued vigilance!
NC Walk for Victory Raises $50K
Duke Heart was very proud to serve as the presenting sponsor of the NC Walk for Victory held yesterday at Laurel Hills Park in
Raleigh. The NC Walk for Victory raises much needed funding to support patients with Marfan syndrome, Loeys-Dietz, VEDS and related conditions. We had a really great day – and the teams exceeded their $50K fundraising goal — a testament to their dedication to research, programming and services offered by the Marfan Foundation
Chad Hughes served as the medical director for the event. Hughes, Melissa Burkett and their team have done an incredible job of welcoming more patients and their families to Duke and providing access to treatment and support not readily available elsewhere. Great job!
Thanks to all who donated and walked to support our patients and their families!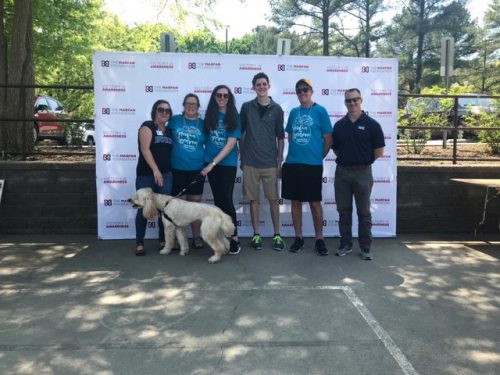 Sports Cardiology & Sudden Death in Athletes CME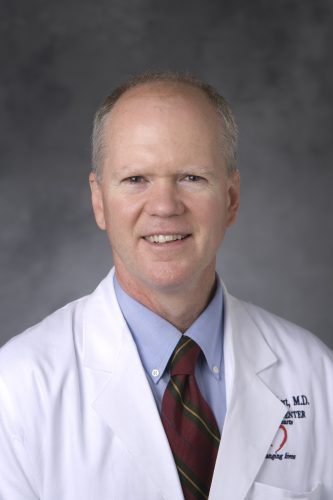 The Duke Sports Cardiology & Sudden Death in Athletes Symposium was held yesterday, April 23 with course
directors Jim Daubert and Bill Kraus. The virtual event drew just over 160 registrants. Guest speakers included Duke faculty members Igor Klem, Howard Rockman, Jeff Bytomski, Hap Zarzour, Al Sun and Kenzie Johnston along with Aaron Baggish (Mass General) and Norbert Guettler (Central Military Hospital, Koblenz, Germany). Shout-out to Christy Darnell for terrific planning! The CME was free to attend; enduring material can be accessed for up to two years by registering and obtaining the link. To do so, please visit https://duke.is/gkffw.
Reves Lecture
Mark F. Newman, MD, Executive Vice President of Health Affairs at the University of Kentucky, former president of the Duke PDC and former chair of Duke Anesthesiology delivered Cardiology Grand Rounds on Tuesday evening and the Reves Lecture/Anesthesiology Grand Rounds on Wednesday morning. It was great to have Mark back on campus! (Pictured are Joe Mathew and Newman.) If you were unable to attend the Reves Lecture, it can be viewed here: https://dukemed.mediasite.com/Mediasite/Play/bd690445bc724c8488afab4226b6891a1d. Note, the main presentation begins approximately 17 minutes into the video.
COVID-19 Update
All the latest Clinical Operations updates related to COVID can be found at https://covid-19.dukehealth.org. Patient-facing resources on DukeHealth.org can be found here: https://www.dukehealth.org/covid-19-update/resources. Duke University maintains a resource page as well, which can be accessed here: https://coronavirus.duke.edu/updates/for-staff.
Upcoming Events & Opportunities
Cardiology Grand Rounds
April 26: Clinicopathologic Conference with Francis Ugowe. 5 p.m. via Webex.
May 3: Topic TBA with Navid Nafissi. Details forthcoming.
May 10: Topic TBA with Caitlin Dresher. Details forthcoming.
MDEpiNet Spring 2022 Virtual Mini-Think Tank
May 5: MDEpiNet Spring 2022 Virtual Mini-Think Tank. Noon – 5:30 p.m., ET
MDEpiNet Predictable And SuStainable Implementation Of National CardioVascular Registries (PASSION CVR) Registry-Supported Prospective Clinical Trials
Join and invite your colleagues to join for updates from, and dialogues across our Registry-supported Prospective Trials Working Groups:
Data Governance & Access
Operational Roles & Responsibilities
Global Regulatory Acceptance
Use Cases:

Aortic Intervention
Heart Valves
Mechanical Circulatory Support
Peripheral Arterial Intervention
Registration now open: https://duke.qualtrics.com/jfe/form/SV_2f6JBD6WfaF9jBc.
Evening with Heart Raleigh
An Evening with Heart Raleigh, which has been rescheduled from earlier this year, will benefit Marfan families as well as those with Loeys-Dietz (LDS), Vascular Ehlers-Danlos (VEDS), and related conditions.
May 5, 2022
The Maxwell
7-10 p.m.
Cocktail attire
Tickets for the event include open bar, taco bar, heavy appetizers, dessert, silent auction, DJ, and a fun photo booth. For those unable to attend in person but who would like to participate, the silent auction items can be bid on online from anywhere. Lots of cool items have been donated so far! For tickets, more information or silent auction viewing and bidding, please visit: https://marfan.ejoinme.org/raleigh22.
Have news to share?
If you have news to share with the Pulse readership, please contact Tracey Koepke, director of communications for Duke Heart at tracey.koepke@duke.edu. We would love to hear about your latest accomplishments, professional news, cool happenings, and any events or opportunities that may be of interest to our Duke Heart family. Please call with any questions: 919-681-2868. Feedback on Pulse is welcome and encouraged. Submissions by Noon, Wednesdays, to be considered for weekend inclusion.
Duke Heart in the News:
April 15 — Richard Shannon
WNCN, CBS-17
Annual campaign aims to improve maternal health outcomes for Black women
https://duke.is/zwp56
April 15 — Jonathan Piccini
DotMed/HealthCareBusiness News
Patients with infected cardiac implants should have them removed
https://duke.is/nmm2j
April 16 — Robert Mentz
Healio/Cardiology Today
Editors of HF journal question use of the word 'candidate'
https://duke.is/b67cp
April 21 — Kevin Oeffinger (Duke Cancer Institute)
Healio/Hematology-Oncology
Cardiovascular care of pediatric cancer survivors: Mitigating a lifelong risk
https://duke.is/whpd9
April 22 — Sean Pokorney
Cardiology Advisor
ACC: Infected CV Implantable Electronic Devices Often Not Removed
https://duke.is/jvyyc