Highlights of the week:
Duke Health Welcomes Craig Albanese as Executive VP & COO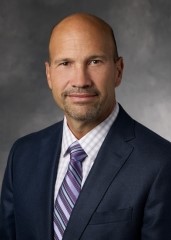 Please join us in welcoming Craig Albanese, MD, MBA, to Duke University Health System! In October, Duke Health named Albanese, a seasoned health care executive and distinguished academic pediatric surgeon, as our next executive vice president and chief operating officer. He succeeds William Fulkerson, MD, who held the executive vice president position since 2010. Fulkerson stepped down from the role at the end of the 2021. Albanese began his new role on Monday, Jan. 17.
As executive vice president, Albanese will serve as the senior leader overseeing the timely execution of DUHS goals and strategic priorities. He will work with other clinical enterprise leaders to deliver outstanding outcomes and care across Duke's network, from the hospital to ambulatory clinics to care in homes and the community. He will also bring new insights to manage the organization's COVID pandemic response, to support the health system's faculty and staff and to further advance the clinical enterprise strategic plan.
Albanese was previously with NewYork-Presbyterian Hospital, where he served as senior vice president and chief medical officer of the $9.2 billion, 10-hospital academic health system.
Please click here to view a video released this week where he introduces himself to the Duke team: https://duke.is/57vus
Welcome to Duke, Dr. Albanese!
Endress Named Clinical Lead 3300 Effective Jan. 31st
We are pleased to share that Gerald Endress, a clinical nurse on 3300, has been named Clinical Lead. Endress has worked on 3300 since July 2016 when he began as a new graduate RN. Gerald graduated from Durham Tech Community College and then received his BSN from Western Governors University. Gerald holds several leadership roles here at Duke including Charge Nurse, Preceptor, Responsiveness/Purposeful Rounding Project Manager, and is a member of the DUH Pain team and 3300 Scheduling committee. Endress holds an MS in Exercise Physiology from Old Dominion University and served for many years as the Fitness Director of the former Duke Diet & Fitness Center (now the Duke Lifestyle and Weight Management Center).
Gerald and his husband, Scott, have been married for five years and live in Raleigh. He is well-known for his great sense of humor. His new role as Clinical Lead is effective January 31st.
Congratulations, Gerald!
First Subject Enrolled in PATCHWORK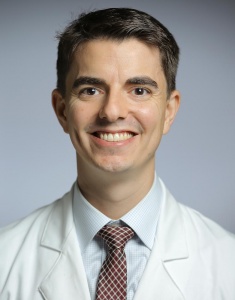 Congratulations to Clinical Cardiac Electrophysiology fellow Zak Loring and his research team – they have enrolled their first patient in the PATCHWORK trial. This study follows the NIH Small Business Innovation Research (SBIR) grant on which Loring serves as PI: Non-invasive hemodynamic sensor patch for remote, early detection and prevention of heart failure with left bundle branch block. The team is targeting any patients who are referred for an echo who do not have complex congenital heart disease and are not actively being paced. If you have any questions about the study or wish to refer a patient, please contact Zak Loring, Melissa Lefevre or Danielle Wilson via email.
Cardiac MRI-DN Wins Performance Award
Congratulations to the Duke Heart Cardiac MRI-DN team – they earned the Patient Experience Monthly Performance Award for Outpatient Test & Treatment (OP T&T) Response to Concerns/Complaints Most Improved from Prior Quarter. Increased Top-Box score from July 2021 – September 2021 to October 2021 – December 2021.
Some of the comments received by the team include:
"Staff was great"
"So sweet and great with my son. Absolutely loved them."
"Everyone was wonderful. We're all very appreciative."
Congratulations and keep up the great work!
Duke MLK Observances Continue
Thursday, Jan. 27: It Starts with Me: Shifting Priorities to Create the Beloved Community. 11-11:45 a.m. via Zoom.
Dr. King once said, "Our lives begin to end the day we become silent about things that matter." At Duke Health we are putting actions behind these words as we raise our voices together to create a community that is stronger, healthier and more just. While our 2022 celebrations look different from years past, here's how you can honor Dr. King's legacy and further his selfless dream:
Participate in the Jan. 27 Virtual Event. Click here to join "It Starts with Me: Shifting Priorities to Create the Beloved Community," from 11 – 11:45 a.m. on Thursday, Jan. 27. The keynote speaker will be Damon Tweedy, MD, JD, Associate Professor of Psychiatry and Behavioral Sciences, Duke University School of Medicine, and author of "Black Man in a White Coat: A Doctor's Reflections on Race and Medicine." View the flyer and share as appropriate. Download the Zoom background.
Consider volunteering. Check out opportunities available in the community via MLK service events or Activate Good.
COVID-19 Update
Consider joining the next Duke Health Leadership Town Hall tomorrow, January 24, to ask questions and hear updates on our COVID response, testing, and Omicron. The Zoom event can be accessed here.
Duke Health's Adopt-A-Unit is a matchmaking program that enables teams to actively support units continuing to fight on the frontlines of COVID through efforts such as meals, expressions of gratitude or other well-being support. If you are a leader interested in adopting a unit, please complete this smartsheet form. Once your information is received, a program member will be in touch to connect you with a unit in need that fits your budget and timeline. If you'd like to donate to our Healthcare Worker Unit Support fund, click here for details. Questions? Contact caring@duke.edu.
Reminder: All Duke University Health System (DUHS) and Private Diagnostic Clinic (PDC) team members, regardless of work location, are required to receive and provide documentation of a completed COVID-19 booster vaccination by 10 a.m. on Tuesday, Feb. 15, 2022, or within 28 days of their eligibility under CDC and state guidelines. More details are available in this email that was sent to all staff on Tuesday, Dec. 28.
All the latest Clinical Operations updates related to COVID can be found at https://covid-19.dukehealth.org.
Upcoming Events & Opportunities
Cardiology Grand Rounds
January 25: End of Life in Heart Failure with Carmelo Milano, Chet Patel and Tony Galanos. 5 p.m., Webex.
February 1: Topic TBA. Presenter will be Caitlin Drescher.
February 10: Topic TBA. Our guest will be AAMC President, Dr. David Skorton.
February 15: Topic TBA. Presenter will be Toi Spates.
THIS WEEK: Dzau Distinguished Lecture in Global Health
Wednesday, Jan. 26:  Restoring Global Solidarity on the Road to Pandemic Recovery — A Conversation with Dr. Agnes Binagwaho and Dr. Paul Farmer. Noon – 1:30 p.m., Zoom. Registration required: https://bit.ly/3tbw7SM.
Global health crises require global responses. But in the effort to control COVID-19, rising tides of nationalism have threatened collective action and deepened health inequities for many countries. In the face of these challenges to global health solidarity, the Duke Global Health Institute presents a probing discussion with two of the world's preeminent global health experts – Dr. Agnes Binagwaho and Dr. Paul Farmer – on how the world failed to cooperate to fight the pandemic and how to chart a new vision to achieve health equity.
This interactive webinar will span two continents, with our featured speakers appearing at the University of Global Health Equity in Butaro, Rwanda. Dr. Gavin Yamey, professor of the practice of global health and public policy, will moderate the conversation from Duke, fielding questions from the online audience. Attendees will join using Zoom webinar, space permitting.
Call for Applicants: 2022 AAMC Early-Career Women Seminar
The Department of Medicine and Program for Women in Internal Medicine (PWIM) are pleased to announce sponsorship for one faculty member to attend the in-person AAMC Early-Career Women Seminar on July 19-22, 2022. This popular and highly interactive seminar provides women at the assistant professor level with foundational leadership knowledge and skills to help achieve career goals and thrive as successful leaders in academic medicine and science. If interested in being considered for sponsorship, please send an email to Kimberly Dorman (kimberly.dorman@duke.edu) by January 31, 2022. Members of the office of the Vice-Chair for Faculty Development and Diversity (Drs. Laura Svetkey and Daniella Zipkin) will select one faculty member to nominate to attend and will notify the applicant by email.
Duke Research Week 2022
January 31 – February 4: Registration is now open for Duke Research Week 2022. Join us virtually for a week-long celebration of research underway at Duke! There is an excellent lineup of faculty lectures, panel discussions, "flash talks" with graduate students, trainees and postdoctoral fellows, and guest presenters for the Robert J. Lefkowitz, MD, Distinguished Lecture and Daubechies Lecture. Check out the full agenda here: https://dukeresearchweek.vfairs.com/en/#distinguishedlectures
National Wear Red Day
Friday, Feb. 4: National Wear Red Day. Help increase awareness of the impact cardiovascular disease has on all of us — wear red on Friday, Feb. 4! We would love to have individual and team photos of you sporting your awareness gear to share in Pulse!!
Kisslo Spring Courses Announced
The 2022 Echo Techs Anatomic & Computer Dissections Course will be held on Saturday, Feb. 5 (Basic) and Saturday, Feb. 12 (Intermediate) for fellows, echo techs and attendings.
Registration is required. Seats fill fast and space is limited. Boxed breakfast/lunch will be provided (as allowed per Covid restrictions). If you would like more information or want to register, please email Dawne Smith. A calendar invitation to confirm registration will be sent to you or you may be added to a waitlist if the sessions are filled. First time participants are given priority. Please let her know if you have taken the course before. If you register and your plans change, please cancel as soon as possible by declining the calendar invite or contacting Dawne so that the open seat can be offered to someone on the waitlist.
The Basic Course on Feb. 5 will take place in the Duke South Amphitheater located across from the Duke South cafeteria entrance. The Intermediate Course on Feb. 12 will take place in the Main Lecture Hall in the Searle Center. Directions for access will be provided closer to the course date. Questions? Dawne can be reached at 919-668-1524 or dawne.t.smith@duke.edu.
 Newly Announced CME
April 23: Duke Sports Cardiology & Sudden Death in Athletes Symposium with course directors Jim Daubert and Bill Kraus. Virtual. For information or to register, contact Christy Darnell christy.darnell@duke.edu or 919-880-8686.
Have news to share?
If you have news to share with the Pulse readership, please contact Tracey Koepke, director of communications for Duke Heart at tracey.koepke@duke.edu. We would love to hear about your latest accomplishments, professional news, cool happenings, and any events or opportunities that may be of interest to our Duke Heart family. Please call with any questions: 919-681-2868. Feedback on Pulse is welcome and encouraged. Submissions by Noon, Wednesdays, to be considered for weekend inclusion. 
Duke Heart in the News:
January 17 — Manesh Patel and Marat Fudim
HCP Live
7 FDA Drug Decisions To Watch Through July 2022
https://duke.is/jk9uj
January 18 — Sana Al-Khatib
Medscape
Subclinical Atrial Disease: A Window to Prevent AF and HF?
https://www.medscape.com/viewarticle/966784
January 19 — Duke University Health System
Kiss 95.1 FM
25 of the Best Employers to Work For in North Carolina
https://duke.is/yn9b5
January 20 — Adrian Hernandez
News & Observer
Ivermectin's potential to treat COVID gets a serious look in Duke University study
https://duke.is/r9dxy###
Division of Cardiology Publications Indexed in PubMed January 13-19, 2022
Assimon MM, Pun PH, Wang LC, Al-Khatib SM, Brookhart MA, Weber DJ, Winkelmayer WC, Flythe JE. Analysis of Respiratory Fluoroquinolones and the Risk of Sudden Cardiac Death Among Patients Receiving Hemodialysis. JAMA Cardiol 2022;7(1):75-83. PM: 34668928.
Berger JS, Kornblith LZ, Gong MN, Reynolds HR, Cushman M, Cheng Y, McVerry BJ, Kim KS, Lopes RD, Atassi B, Berry S, Bochicchio G, de Oliveira Antunes M, Farkouh ME, Greenstein Y, Hade EM, Hudock K, Hyzy R, Khatri P, Kindzelski A, Kirwan BA, Baumann Kreuzi. Effect of P2Y12 Inhibitors on Survival Free of Organ Support Among Non-Critically Ill Hospitalized Patients With COVID-19: A Randomized Clinical Trial. JAMA 2022;327(3):227-236. PM: 35040887.
Cavender MA, Harrington RA, Stone GW, Steg PG, Gibson CM, Hamm CW, Price MJ, Lopes RD, Leonardi S, Deliargyris EN, Prats J, Mahaffey KW, White HD, Bhatt DL. Ischemic Events Occur Early in Patients Undergoing Percutaneous Coronary Intervention and Are Reduced With Cangrelor: Findings From CHAMPION PHOENIX. Circ Cardiovasc Interv 2022;15(1):e010390. PM: 34915723.
Doll JA, Nelson AJ, Kaltenbach LA, Wojdyla D, Waldo SW, Rao SV, Wang TY. Percutaneous Coronary Intervention Operator Profiles and Associations With In-Hospital Mortality. Circ Cardiovasc Interv 2022;15(1):e010909. PM: 34847693.
Felker GM, Solomon SD, Claggett B, Diaz R, McMurray JJV, Metra M, Anand I, Crespo-Leiro MG, Dahlström U, Goncalvesova E, Howlett JG, MacDonald P, Parkhomenko A, Tomcsányi J, Abbasi SA, Heitner SB, Hucko T, Kupfer S, Malik FI, Teerlink JR. Assessment of Omecamtiv Mecarbil for the Treatment of Patients With Severe Heart Failure: A Post Hoc Analysis of Data From the GALACTIC-HF Randomized Clinical Trial. JAMA Cardiol 2022;7(1):26-34. PM: 34643642.
Gandhi S, Garratt KN, Li S, Wang TY, Bhatt DL, Davis LL, Zeitouni M, Kontos MC. Ten-Year Trends in Patient Characteristics, Treatments, and Outcomes in Myocardial Infarction From National Cardiovascular Data Registry Chest Pain-MI Registry. Circ Cardiovasc Qual Outcomes 2022;15(1):e008112. PM: 35041478.
Haghighat L, Reinhardt SW, Saly DL, Lu D, Matsouaka RA, Wang TY, Desai NR. Comfort Measures Only in Myocardial Infarction: Prevalence of This Status, Change Over Time, and Predictors From a Nationwide Study. Circ Cardiovasc Qual Outcomes 2022;15(1):e007610. PM: 35041476.
Huffman KM, Parker DC, Bhapkar M, Racette SB, Martin CK, Redman LM, Das SK, Connelly MA, Pieper CF, Orenduff M, Ross LM, Ramaker ME, Dorling JL, Rosen CJ, Shalaurova I, Otvos JD, Kraus VB, Kraus WE. Calorie restriction improves lipid-related emerging cardiometabolic risk factors in healthy adults without obesity: Distinct influences of BMI and sex from CALERIE™ a multicentre, phase 2, randomised controlled trial. EClinicalMedicine 2022;43:101261. PM: 35028547.
Li C, Qu L, Matz AJ, Murphy PA, Liu Y, Manichaikul AW, Aguiar D, Rich SS, Herrington DM, Vu D, Johnson WC, Rotter JI, Post WS, Vella AT, Rodriguez-Oquendo A, Zhou B. AtheroSpectrum Reveals Novel Macrophage Foam Cell Gene Signatures Associated With Atherosclerotic Cardiovascular Disease Risk. Circulation 2022;145(3):206-218. PM: 34913723.
Lima FV, Manandhar P, Wojdyla D, Wang T, Aronow HD, Kadiyala V, Weissler EH, Madan N, Gilchrist IC, Grines C, Abbott JD. Percutaneous Coronary Intervention Following Diagnostic Angiography by Noninterventional Versus Interventional Cardiologists: Insights From the CathPCI Registry. Circ Cardiovasc Interv 2022;15(1):e011086. PM: 34933569.
Lopez-Sendon JL, Cyr DD, Mark DB, Bangalore S, Huang Z, White HD, Alexander KP, Li J, Nair RG, Demkow M, Peteiro J, Wander GS, Demchenko EA, Gamma R, Gadkari M, Poh KK, Nageh T, Stone PH, Keltai M, Sidhu M, Newman JD, Boden WE, Reynolds HR, Chaitman BR. Effects of initial invasive vs. initial conservative treatment strategies on recurrent and total cardiovascular events in the ISCHEMIA trial. Eur Heart J 2022;43(2):148-149. PM: 34514494.
Mann DL, Givertz MM, Vader JM, Starling RC, Shah P, McNulty SE, Anstrom KJ, Margulies KB, Kiernan MS, Mahr C, Gupta D, Redfield MM, Lala A, Lewis GD, DeVore AD, Desvigne-Nickens P, Hernandez AF, Braunwald E. Effect of Treatment With Sacubitril/Valsartan in Patients With Advanced Heart Failure and Reduced Ejection Fraction: A Randomized Clinical Trial. JAMA Cardiol 2022;7(1):17-25. PM: 34730769.
Newby LK. A new biomarker of acute coronary ischaemia: from bench to bedside? Eur Heart J 2022;43(2):164-166. PM: 34791138.
Nørgaard BL, Gaur S, Fairbairn TA, Douglas PS, Jensen JM, Patel MR, Ihdayhid AR, Ko BSH, Sellers SL, Weir-McCall J, Matsuo H, Sand NPR, Øvrehus KA, Rogers C, Mullen S, Nieman K, Parner E, Leipsic J, Abdulla J. Prognostic value of coronary computed tomography angiographic derived fractional flow reserve: a systematic review and meta-analysis. Heart 2022;108(3):194-202. PM: 34686567.
Reed SD, Yang JC, Rickert T, Johnson FR, Gonzalez JM, Mentz RJ, Krucoff MW, Vemulapalli S, Adamson PB, Gebben DJ, Rincon-Gonzalez L, Saha A, Schaber D, Stein KM, Tarver ME, Bruhn-Ding D. Quantifying Benefit-Risk Preferences for Heart Failure Devices: A Stated-Preference Study. Circ Heart Fail 2022;15(1):e008797. PM: 34937393.
Rymer JA, Li S, Pun PH, Thomas L, Wang TY. Racial Disparities in Invasive Management for Patients With Acute Myocardial Infarction With Chronic Kidney Disease. Circ Cardiovasc Interv 2022;15(1):e011171. PM: 34915722.
Rymer JA, Narcisse D, Cosiano M, Tanaka J, McDermott MM, Treat-Jacobson DJ, Conte MS, Tuttle B, Patel MR, Smolderen KG. Patient-Reported Outcome Measures in Symptomatic, Non-Limb-Threatening Peripheral Artery Disease: A State-of-the-Art Review. Circ Cardiovasc Interv 2022;15(1):e011320. PM: 34937395.
Takagi H, Leipsic JA, McNamara N, Martin I, Fairbairn TA, Akasaka T, Nørgaard BL, Berman DS, Chinnaiyan K, Hurwitz-Koweek LM, Pontone G, Kawasaki T, Rønnow Sand NP, Jensen JM, Amano T, Poon M, Øvrehus KA, Sonck J, Rabbat MG, Mullen S, De Bruyne B, et al. Trans-lesional fractional flow reserve gradient as derived from coronary CT improves patient management: ADVANCE registry. J Cardiovasc Comput Tomogr 2022;16(1):19-26. PM: 34518113.
Timmons JA, Anighoro A, Brogan RJ, Stahl J, Wahlestedt C, Farquhar DG, Taylor-King J, Volmar CH, Kraus WE, Phillips SM. A human-based multi-gene signature enables quantitative drug repurposing for metabolic disease. Elife 2022;11:10.7554/eLife.68832. PM: 35037854.
Vora AN, Swaminathan RV. Posting Another Win for Intravascular Imaging: Moving Away From Angiography-Only Percutaneous Coronary Intervention Toward a More Comprehensive Approach. Circ Cardiovasc Interv 2022;15(1):e011670. PM: 35041451.
Wang H, Noordam R, Cade BE, Schwander K, Winkler TW, Lee J, Sung YJ, Bentley AR, Manning AK, Aschard H, Kilpeläinen TO, Ilkov M, Brown MR, Horimoto AR, Richard M, Bartz TM, Vojinovic D, Lim E, Nierenberg JL, Liu Y, Chitrala K, Rankinen T, Musani SK, et al. Multi-ancestry genome-wide gene-sleep interactions identify novel loci for blood pressure. Mol Psychiatry 2021;26(11):6293-6304. PM: 33859359.
Yancy CW, Hernandez AF, Fonarow GC. Identifying Treatments for Stage C2 Heart Failure. JAMA Cardiol 2022;7(1):34-35. PM: 34643645.