Highlights of the week:
Welcome, Dr. Edward Chen!
Dr. Edward P. Chen has joined the Duke Heart team as the new Chief of the Division of Cardiovascular and Thoracic Surgery. Board certified in thoracic surgery, Chen specializes in surgery of the thoracic aorta, including aortic root replacement, aortic aneurysms, high-risk cardiac surgery, minimally invasive valve surgery, and mitral valve repair. His research focuses on outcomes in cerebral protection for aortic arch surgery, aortic dissection, aortic valve surgery, and aortic root replacement. He has led multiple federally funded grants and prospective clinical trials for more than 14 years.
Dr. Chen is taking over the leadership reins from Dr. Peter Smith who served as Division Chief of Cardiothoracic Surgery since 1994. Smith remains at Duke and will continue to focus on research endeavors, including several projects devoted to the study of COVID-19 as part of Operation Warp Speed.
Chen is a 1988 graduate of Stanford University. He received his medical degree from Duke University School of Medicine in 1992. He went on to complete his general surgery residency at the University of California, San Francisco in 2000, followed by his cardiothoracic surgery residency at Emory University in 2003. He finished a fellowship in Aortic Surgery at the University of Texas Health Science Center at Houston in 2003. He is a fellow of the American College of Surgeons as well as the American Heart Association and a member of the American College of Cardiology, the Society of Thoracic Surgeons, and the American Association for Thoracic Surgery among many other professional memberships.
Please give him a warm welcome when you see him!
Passings: Dr. Earl Metz, Duke Alum & OSU Medical Giant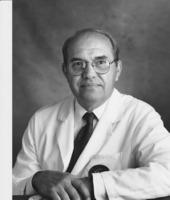 We are saddened to have learned this weekend of the passing of a great leader and mentor in medicine, Duke Medical alumnus Dr. Earl Metz, who died on Jan. 2 at the age of 85. Metz, a 1961 graduate of Duke School of Medicine, trained as both a resident and a fellow (hematology) here at Duke, training under Dr. Eugene Stead. He dedicated several decades to the care of patients at The Ohio State University Medical Center, but always stayed in contact with his Duke roots – continuing as an avid supporter. He was honored by Duke's Medical Alumni Association with a distinguished alumnus award in 2002 and was invited to give the Eugene A. Stead, Jr., MD Lecture that same year.
Several faculty shared their thoughts with us today:
"Earl was the finest physician and one of the finest people I have ever known. My most important mentors, Earl, Chas Wooley, Fred Cobb, and Joe Greenfield have all passed on.  I observed Earl and tried to model him as a medical student, resident, and worked with him daily as Chief Resident.  He even cared for my father.  A great loss." – Kenneth G. Morris, MD
"Earl Metz was a gentle giant in patient care and mentoring. I will be forever grateful for the impact he has had on my life and how I care for patients. He was a great mentor during my residency and continued to mentor me after I left Ohio State. It is amazing the number of people he impacted during his lifetime." — Mike Sketch, MD
"Dr. Metz was the primary reason I wanted to train at Duke. He was instrumental in me matching there in 1996." — Sunil Rao, MD (via Twitter)
"He was the biggest Duke supporter I ever knew." — Tom Bashore, MD
Dr. Metz's obituary is available here. We extend our condolences to his family, friends and colleagues.
Rymer Receives a Women as One Escalator Award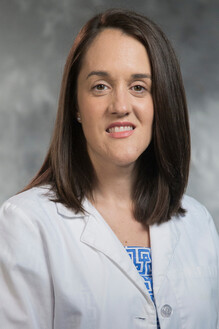 Jennifer Rymer has been selected as a recipient of a Women as One Escalator Award. The Escalator Awards program aims to highlight and provide resources to talented women in cardiology.
Out of 53 candidates representing 12 countries and a range of cardiovascular subspecialty areas, 11 winners were announced in late December. Five were provided a Research Award and three pairs of mentor/mentees were provided Mentor Match Awards.
Rymer earned one of the five Research Awards, which include $50,000 in support of an approved research project as well as participation in networking events and quarterly research mentorship meetings with leaders in the field as well as previous Escalator Award winners.
Congratulations, Jenn! To learn more about the Escalator program, please visit: https://womenasone.org/projects/#escalator.
D'Amico to Serve as Medical Director for AATS
Thomas A. D'Amico, MD, Gary Hock Endowed Professor of Surgery, chief of General Thoracic Surgery, and director of
the Thoracic Oncology program at Duke Cancer Institute, has been appointed to a two-year term as medical director of the American Association for Thoracic Surgery (AATS).
The AATS Medical Director is responsible for assisting the association in its efforts in content planning, faculty selection, and faculty development. The person in this role is also the physician champion during the ACCME (Accreditation Council for Continuing Medical Education) re-accreditation process and interviews.
According to an announcement published in the AATS Update (December 2020 issue), D'Amico was chosen for this role "based on his leadership, expertise, and continued support of the association."
"AATS is honored to have Dr. D'Amico serve as its medical director for the next two years," read the announcement.
In addition to AATS, he holds leadership positions with the Society of Thoracic Surgeons and the International Association for the Study of Lung Cancer. He is also active in the National Comprehensive Cancer Network (NCCN), as a member of NCCN Board of Directors and Guidelines Steering Committee, the chair of the Quality and Outcomes Committee, as well as a member of the Non-Small Cell Lung Cancer and Small Cell Lung Cancer Guidelines Committees, and co-chair of the Esophageal Cancer Guidelines Committee.
D'Amico is also an associate editor of the Journal of Thoracic and Cardiovascular Surgery and serves on the editorial board of the Annals of Surgery.
The AATS is considered by many to be the most prestigious academic CT surgery society in the world. Congratulation, Dr. D'Amico!
Dickerson Accepted to AONL Nurse Director Fellowship
We are pleased to share the great news that Laura Dickerson, MSN, RN, NE-BC, Clinical Operations Director, Duke Heart Services has been accepted into the American Organization for Nursing Leadership (AONL) Nurse Director Fellowship.
The Fellowship is a competitive, year-long program targeting the unique leadership needs of those who are accountable for planning, directing, and coordinating operations of multiple units/departments or service lines in support of the strategic direction of nursing and the greater needs of the healthcare organization. This is a prestigious national fellowship for nurse leaders and one of the most distinctive for those seeking greater professional development in the field.
Congratulations, Laura – this is well deserved!
Marriott's Practical Electrocardiography Now Available!
We are happy to announce the (long awaited) publication of Marriott's Practical Electrocardiography (13th Edition, Wolters-Kluwer, Philadelphia, 2021, 515 pp.)
This classic first appeared in 1954 as the single-author publication by Henry J.L. "Barney" Marriott, MD.  After eight editions as the sole author, Barney transitioned editorial duties to Duke's Galen Wagner, who later engaged Duke medical graduate David Strauss as co-editor.  The current edition has been edited by Strauss and Doug Schocken. This edition is significantly updated and expanded, including new or updated chapters on congenital heart disease and inherited rhythm disorders. In keeping with the times, the print edition is accompanied by an eBook that now includes many illustrative videos, animations and an extensive collection of review quizzes, including ECG tracings with interpretations.
This edition has a distinct Duke flavor. Of the 29 co-authors, 13 are current Duke faculty members. Additionally, six of the co-authors are current or recent Duke Cardiology trainees:  Dan Friedman, Steve Gaeta, Sarah Goldstein, Aimee Elise Hiltbold, Zak Loring, and Francis Ugowe.
Congratulations are due to all who took part in creating this newest version of a revered textbook.
Well done, team, and a nice way to kick off 2021!
Yapejian Earns 2020 NCNA Nursing Recognition
Rebecca Yapejian, MSN, FNP-C, a Duke Heart electrophysiology nurse practitioner, was named 2020 Outstanding Nurse of the Year, Triangle Region, by the North Carolina Nurses Association. The announcement was made December 21 by Nancy Dias, the Triangle Regional Engagement Coordinator for NCNA. Congratulations, Rebecca!
Shout-out to Perfusion!
The holiday season wrapped up with the Perfusion Team partnering with the "Share Your Thanksgiving" and "Share Your
Christmas" programs through the Durham Volunteer Center. They were able to provide TWO families with fully catered Thanksgiving meals, and one family with gifts to brighten their Christmas.
Great job, everyone!
New Zoom Security Features Effective Jan. 12; OIT Live Online Support Available
To assist Duke users with the new security settings on all Zoom meetings (effective 6 a.m. January 12), the Office of Information Technology (OIT) will offer live online help on weekdays beginning Monday, January 11 from 8 a.m. to 5 p.m. daily. This special support service will continue through Friday, January 22. For assistance outside of these dates and hours, contact the OIT Service Desk or your local IT support team.
For live online help, join the Zoom support meeting at https://duke.zoom.us/my/oitzoom. OIT staff will be notified you are in the waiting room, and will admit you as quickly as possible to address your issue.
COVID-19 Updates:
"Vaxxies" & Social Media Guidelines
The arrival of the COVID-19 vaccine at Duke is cause for great optimism and there is enthusiasm for sharing proof of vaccination in order to encourage others to be vaccinated. A trend has taken off on Twitter and elsewhere with people posting photos of their personal vaccinations. The photos, dubbed "vaxxies," are permitted on your personal social media accounts, but note that they are not sharable on Duke-based social media channels unless we have a signed HIPAA release form on file for you. All Duke-based accounts must observe the following guidelines when posting information and images pertaining to vaccinations on Duke websites and social media channels:
Individuals are free to share their own vaccination information or photos on their personal social media accounts. You do not need to complete a HIPAA form or seek approval for personal posts.
Duke departments and units may not share vaccination information or photos online and on social media outlets unless all individuals depicted complete a HIPAA form. This includes retweeting and sharing of posts from the personal accounts of employees or patients.
If you have any questions or would like to sign a release form, please contact Tracey Koepke, Director of Communications for Duke Heart or Sarah Avery, Director of the Duke Health News Office.
Update on Campus Events/Gatherings
Duke University (and DUHS) will continue to observe the following restrictions through at least February 28, 2021:
No in-person public events will be permitted on the Duke campus. This includes performances, concerts, lectures, reunions, alumni and development programs, conferences, symposia, tours, board meetings and any other event to which individuals who are not Duke students, faculty or staff would be invited or expected to attend.
In-person gatherings other than scheduled classes and approved student activities are limited to 10 persons, 6' social distanced, masked, and neither food nor beverages consumed.
No in-person events hosted, sponsored or paid for by Duke will be permitted to take place off-campus, both in Durham and elsewhere in or outside the U.S.
We will continue to monitor public health conditions and provide further guidance for the remainder of the spring semester, including commencement, as soon as we can reasonably do so in 2021.
All the latest official DUHS information regarding coronavirus/COVID-19 response at the following locations:
Upcoming Opportunities/Save the Date:
Cardiology Grand Rounds
Jan. 12:  Management of CTO and other complex CAD presented by Islam Othman. 5 p.m., Webex.
Jan. 19: A Practical Trans-Disciplinary Approach to Weight Management within the Duke Health System presented by Neha Pagidipati, Dana Portenier & William Yancy. 5 p.m., Webex.
Jan. 26: DCD Heart Transplantation presented by Adam DeVore, Ben Bryner & Sharon McCartney. 5 p.m., Webex.
The Future of American Innovation & the Role of the University
Jan. 14: Please join us as Duke welcomes Andrei Iancu, Under Secretary of Commerce for Intellectual Property and the Director of the United States Patent & Trademark Office for a virtual event designed for Duke, UNC and the greater Triangle community. He will join us to discuss building a more supportive and inclusive innovation ecosystem. Q&A to follow. 11 a.m. to 12 p.m. Event is free and open to all. Please register here. Sponsored by Duke University's Office of Licensing and Ventures.
Have news to share?
If you have news to share with the Pulse readership, please contact Tracey Koepke, director of communications for Duke Heart at tracey.koepke@duke.edu. We would love to hear about your latest accomplishments, professional news, cool happenings, and any events or opportunities that may be of interest to our Duke Heart family. Please call with any questions: 919-681-2868. Feedback on Pulse is welcome and encouraged.
Duke Heart in the News:
December 22 — Michael Zeitouni/Duke Clinical Research Institute
Cardiology Today
Premature CAD tied to frequent ischemic recurrences, premature death
http://bit.ly/2Xp1CYr
December 27 — Yuichiro Yano (Family Medicine & Community Health)
Medical News Today
Hypertension research: 2020 overview
http://bit.ly/3oBluDG
December 28 — Jennifer Rymer
Cardiology Today
After PCI for MI, 90-day prescriptions confer better medication adherence, fewer changes
http://bit.ly/2MJsvnz
December 28 — E. Magnus Ohman
Medscape
Risk Score to Guide ACS Treatment Does Not Improve Outcomes
https://www.medscape.com/viewarticle/943260
December 29 — Joseph Rogers
CBS17.com
'It is filling up:' Nearly 1 in 5 NC hospitals at least 90 percent full, federal data show
https://bit.ly/3bjjfB0
December 30 — Joseph Rogers
CBS17.com
More NC hospitals brace for staff shortages during pandemic, federal data show
http://bit.ly/3oyXnVS
January 1 — Midge Bowers
Caring for the Ages/Caringfortheages.com
Oral Anticoagulants for Atrial Fibrillation: Benefits Outweigh Risks for Older Adults
https://bit.ly/2JXRcvw
January 4 — Robert Califf
CNBC
Here's how Covid vaccine distribution could improve
http://cnb.cx/2Xsab4I
January 5 — Camile Frazier-Mills
News & Observer
A diagnosis changed my life. Now COVID is shining a light on my little-known illness.
https://www.newsobserver.com/news/coronavirus/article248174095.html (subscription needed)
January 6 — Eric Westman (internal medicine)
New Scientist
Low-carb diets: An easy way to lose weight or recipe for heart attack?
http://bit.ly/3q8BrkK (subscription required)
January 6 — Robert Califf
STAT
5 scenarios for containing the Covid-19 pandemic and returning to a 'new normal'
http://bit.ly/2K5QZGU
January 6 — Joseph Rogers
The Stokes News
January 7 — Sunil Rao
Medpage Today
ACC Nudges Hospitals Toward Same-Day Discharge After PCI
http://bit.ly/35t29wC
January 7 — Sunil Rao
tctMD/interventional
Checklist for Same-Day Discharge PCI Stresses Buy-In, and a Plan
http://bit.ly/3q2pw8c