Updates of the week:
Sondej Leaving Duke Heart in January; Heading to OneMedical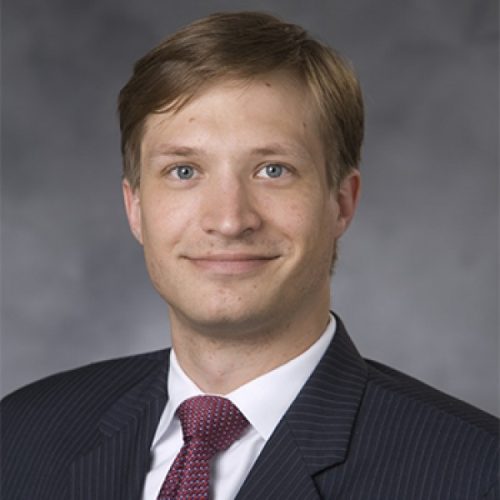 Sean Sondej will be leaving his role as Associate Vice President of Heart & Vascular Services for Duke University Health System (DUHS) to accept a position with One Medical as Vice President of Strategic Partnerships. The announcement was made Friday by William Fulkerson, MD, Executive Vice President of DUHS.
"We are truly sorry to see Sean leave our team, but we're also happy for him as he begins a new career challenge," said Fulkerson. "As many of you know, One Medical is one of our clinically integrated partners and a valued member of our growing network."
Sean has been a member of the Duke family for more than 17 years, starting as an administrative fellow in 2003. His talents were quickly recognized, and he advanced here to fulfill many important roles, including partnering with physician and nursing leaders to lead our Heart Center CSU during a critical period of growth. Instrumental in creating our Heart Care Plus collaboration with WakeMed and working with many other local hospitals to expand high quality care in their communities, Sean is admired as a relationship-builder, a strategic thinker and an effective leader of great character. Throughout his career at Duke, he has mentored many colleagues and developed the people around him, including sponsoring our MINDS affinity group to support our young professionals.
Sean leaves behind a strong team, and I'm grateful to Jill Engel for agreeing to serve as Interim AVP of Heart & Vascular Services. Over the next two months, we'll be working with Sean to ensure a smooth transition.
Sean will be with us until the end of January 2021. He and his family are planning to remain here in Durham, and we look forward to staying connected and working with him in his new role.
The announcement concluded with Fulkerson thanking Sean for his work here at Duke and for helping to build a team that will continue to deliver the highest quality care to our patients and families for many years to come.
Congratulations, Sean!
CVRC Announces Annual Mandel Awards
The Duke Cardiovascular Research Center (CVRC) has recently announced their annual Mandel Awards. The team made three awards in the Seed program, two awards in the Fellow program, and one in the Scholar program. We are pleased to share the projects and scholars receiving funding for the 2021 project period (Jan. 1- Dec. 31, 2021):
Mandel Scholar Award
Dennis Abraham, MD
Project: Mechanosensitive TREK-1 modulates myofibroblast driven fibrosis
According to the CDC, nearly one in three people in the US suffer from Hypertension and are at risk for developing the dreaded
complication of congestive heart failure. Once heart failure develops, hypertensive patients are at risk of becoming debilitated and dying prematurely. Both death and debilitation remain largely unchecked amongst hypertensive patients who develop a form of heart failure called Heart Failure with Preserved Ejection Fraction (HFpEF), due to the lack of effective drug therapies. A key event in the development of HFpEF is scar tissue formation produced by cardiac cells called fibroblasts. In response to conditions like Hypertension, fibroblasts are activated (myofibroblasts) to produce scar tissue (fibrosis) that causes the heart to become stiff. Our lab has found that the potassium channel TREK-1 has a profound influence on scar tissue formation after hypertensive injury. In this proposal, we will examine how TREK-1 affects the activation of fibroblasts in response to conditions that mimic an injured heart. If successful, we anticipate discoveries that may lead to therapeutic strategies to mitigate cardiac stiffness and the development of HFpEF.
Mandel Fellow Awards
Qiao Zhang, PhD, mentored by George Truskey, PhD
Project: Clinically relevant human microphysiological system disease model to investigate the effects of cellular force disruption in Cardiovascular diseases and Hutchinson-Gilford Progeria Syndrome  
Cardiovascular disease (CVD) is the leading cause of death among persons aged 65 and older in the United States and the risk of developing CVD increases with age. Understanding the role of aging in the development of CVD can help early diagnosis and treatment to reduce the likelihood of subsequent serious events such as development of ischemia and stroke. Hutchinson-Gilford Progeria syndrome (HPGS) is rare but fatal disease that happens to young children and cause premature aging. Children with HGPS develop CVD and die of complications from CVD at an average of 13 years. The cause of HPGS is by the accumulation of progerin, a modified form of the nuclear envelope protein lamin A which produces an irregularly shaped cell nucleus. The nucleus is under force balance and performed as olive shape with smooth edges. Irregular nuclear shape shown in HPGS cells indicates a disruption of force balance on nucleus, which will cause alterations in gene expression and subsequently contribute to the progression of atherosclerosis in HGPS. Restoring the force balance on the nucleus may correct some of the phenotypes caused by accumulation of progerin. As progerin accumulation has been shown to increase with normal aging, the findings from this proposal could also help reveal the role of progerin accumulation in aging blood vessels.
Gayathri Viswanathan, PhD, mentored by Sudarshan Rajagopal, MD PhD
Project: Chronic thromboembolic pulmonary hypertension (CTEPH) and Pulmonary arterial hypertension (PAH)
Chronic thromboembolic pulmonary hypertension (CTEPH) is a disease of the pulmonary vasculature characterized by persistent thrombotic occlusion or stenosis of the pulmonary arteries resulting in pulmonary hypertension (PH). CTEPH is a serious and often fatal disease. Although pulmonary thromboendarterectomy (PTE) remains the treatment of choice for patients with CTEPH (Fig. 1), not all patients will benefit from or receive this highly specialized surgery. Patients whose CTEPH is deemed inoperable are candidates for medical therapy, for which only riociguat, a soluble guanylate cyclase stimulator, is FDA-approved. Thus, there is a significant unmet need for novel medical therapies for CTEPH. At this time it is not known what specific receptors are expressed in CTEPH thrombus and how they contribute to thrombus proliferation. Directly addressing this knowledge gap would aid in our long-term goal of developing novel medical therapies for CTEPH. The overall objective for this application is to identify up- and down-regulated GPCRs in thrombus isolated from CTEPH patients who have undergone PTE surgery and test the effects of targeting those receptors in culture models of thrombus. We will do this by performing GPCR profiling globally using single cell RNA sequencing (scRNAseq). These studies will allow us to differentiate receptor expression in different cell types, such as myofibroblasts, endothelial cells and immune cells that compose the thrombus. We will then test the effects of modulating signaling through these receptors in ex vivo models of CTEPH thrombus. The expected outcomes of this project is a deeper mechanistic understanding of the cells that contribute to and dysregulated signaling in CTEPH. This will aid in our long-term goal of developing novel CTEPH medical therapies.
Mandel Seed Awards
Laura Wingler PhD
Project: A High-Throughput Discovery Platform for Deep Mutational Scanning of GPCR Kinases
G protein-coupled receptors (GPCRs) are the targets of numerous drugs used in the treatment of cardiovascular diseases such as hypertension (e.g., beta-blockers targeting b-adrenergic receptors and angiotensin receptor blockers [ARBs] targeting angiotensin receptors). Typically, activation of GPCRs initiates numerous events within cells, but it has now become clear that certain drugs selectively trigger only some of these myriad cellular effects. This exciting revelation means it may be possible to design new drugs with finely tuned profiles (e.g., improved effectiveness and reduced side effects). However, we will not be able to leverage this phenomenon rationally until we understand the molecular-level details of how GPCRs "turn on" each of the three main families of proteins that they directly interact with in the cell. Recent breakthroughs in GPCR structural biology have begun to provide such insights for two of these protein families, but understanding of the third key family, GPCR kinases (GRKs), has lagged far behind. This is principally due to the fact that the interactions between GPCRs and GRKs are relatively brief and unstable, making it difficult to "capture" and study activated GRKs. To circumvent this technical challenge, we propose a unique approach to elucidate the changes that GRKs undergo. During the funding period, we will develop a high-throughput system to generate millions of GRK mutants and screen for those that assume activated states even before they interact with GPCRs.  Successful completion of our specific aims will deliver a toolkit of GRK mutants whose activated states can be readily studied using powerful structural biology methods. This will provide a critical missing "piece of the puzzle" as to why certain GPCR drugs turn on different effects in the cell. Ultimately, this information could inform the development of next-generation cardiovascular drugs with optimized therapeutic profiles.
Ravi Karra, MD and Dennis Ko, MD PhD
Project: Genetic Regulators of Human Cardiomyocyte Proliferation
The human heart was once considered to be static, but recent work has challenged this dogma. The human heart is now known to be capable of a low-level of muscle turnover. While cardiac cycling occurs at a low rate, the absolute amount of heart tissue that is replaced over a lifetime could be substantial.  However, no tools exist to understand the relative contribution of cardiac turnover to cardiovascular disease.  Here, we will use human genetics to 1) understand how the risk for heart failure relates to heart muscle turnover and 2) identify new markers that can be used to track how cardiac turnover impacts cardiovascular disease
Sudha Shenoy PhD, collaborating with Jonathan Campbell, PhD
Project: Ubiquitin-dependent signaling bias at the glucagon family receptors and its impact on pancreatic β cell function 
Note: This team received funding last year, and made significant progress. However, additional progress was prevented by the pandemic and accompanying Duke research curtailment. This led reviewers to prioritize funding for this team and their high caliber work.
Type 2 diabetes (T2D) and associated insulin resistance contribute to the etiology of atherosclerosis and constitute major risk factors leading to morbidity and mortality from cardiovascular disease. The peptide hormone glucagon and the class B seven-transmembrane G protein-coupled receptors that are activated by glucagon play a fundamental role in regulating blood glucose levels. These receptors, namely the glucagon receptor (GCGR) and the glucagon-like peptide 1 receptor (GLP-1R) also regulate insulin release from pancreatic beta cells and are currently major targets for developing new treatments and drugs for T2D. Glucagon binding elevates the second messenger cAMP through the activation of G proteins, and furthermore, the activated receptors are subjected to desensitization and internalization through recruitment of additional proteins, namely, GPCR kinases, ꞵ-arrestin and RAMPs. GLP-1R agonists enhance insulin secretion and reduce food intake, which promotes glucose lowering and reductions in body weight in patients with T2D. Glucagon agonists also increase satiety and induce energy expenditure, suggesting the combination of GCGR and GLP-1R agonism could have additive effects on weight reduction and further improve glycemia. Consequently, the GCGR is an emerging target in anti-diabetic therapy, particularly in the development of GCGR/GLP-1R co-agonists. However, there still remains an incomplete understanding of the signaling mechanisms invoked by either the GCGR or the GLP-1R, which limits the drug discovery to tackle T2D and associated morbidity. In this context, we have now identified that GCGR is subjected to ubiquitin-dependent regulation. Ubiquitin is a small protein that acts as a signaling code when appended to active protein complexes. Our data suggests that ubiquitination of the GCGR increases signaling through G proteins, whereas ligand binding causes de-ubiquitination, leading to decreased G protein coupling and increased ꞵ-arrestin binding and activity. There is limited information on the regulation of GLP-1R by ubiquitination. Thus, our studies will test the role of GCGR and GLP-1R ubiquitination in the propagation of signaling via these transducers and identify the molecular mechanism(s) that link ubiquitin-dependent signaling to cellular function.
Congratulations to all Mandel funding recipients!!
Shout-out to Spates
In a note from Sudarshan Rajagopal to Anna Lisa Crowley this week, we received a shout-out for Toi Spates: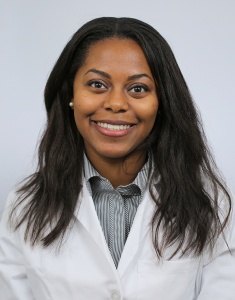 "Just wanted to give a shout out to Toi Spates who helped last week when a patient decompensated overnight. She did a great job getting in touch with the patient's family and managing the situation."
Great work, Toi!
"LV" Retirement Celebration Held
We mentioned last week that Lavetta "LV" Staton was retiring – the Cath Lab hosted a socially-distanced gathering to celebrate & thank her this week. Hat tip to Jill Engel and Elizabeth Watts for sharing the following photos with us this week. According to Watts, "LV has been at Duke for 28 years and a member of the Cath Team since 1997. Her charisma and commitment to her patients and team will be sorely missed. She has touched many lives along the way and we are all grateful to have worked with her."
We will miss you, LV!!!
Duke Emergency Alert Test: Wednesday, Dec. 16
Duke University & Duke University Health System will conduct a test of the DukeAlert system on Wednesday, December 16 using all existing channels. Regular tests that had been scheduled for March and October were postponed due to the pandemic… but, with winter upon us, we need to ensure all new students, faculty and staff understand how they would hear about an emergency incident at Duke. To read more about this, check out the article from Duke Today: https://today.duke.edu/2020/12/dukealert-test-scheduled-dec-16
DUHS Well-being Survey: Please Complete!
A survey link was sent to all Duke Health team members last week; the survey is to better understand how everyone is holding up during this challenging year. If you have not yet taken it, please look for it in Outlook – it came from survey@smdhr.com — and complete it this week; it's short and will take less than five minutes.
NOTE: The survey is being administered by a 3rd party survey partner (SMD) in order to maintain confidentiality; it is safe to open the link. The survey will ask specific questions to understand how DUHS can improve things that may increase our resilience and well-being. The effort will also check how we're doing with our effort to increase our diversity, inclusion and belonging. We will use your thoughts to guide these efforts going forward. Please participate – thank you!!

COVID-19 Updates:
All the latest official DUHS information regarding coronavirus/COVID-19 response at the following locations:
NOTE:  A reminder that Pulse will not be published on Dec. 27 or Jan. 3 so that we may enjoy some time off.
Upcoming Opportunities/Save the Date:
Cardiology Grand Rounds
Dec. 22:  No Cardiology GR. Happy Holidays!
Dec. 29:  No Cardiology GR. Happy Holidays!
Radiothon for Duke Children's Dec. 15-16
The annual Radiothon for Duke Children's will be held on Dec. 15-16. Tune in to MIX 101.5 FM during the Radiothon to hear incredible and moving stories from our Duke Children's patient families and pledge your support. Together, we can continue to advance care and give hope to the children and families who need it most. Donate today at bit.ly/DukeRadiothon2020.
Have news to share?
If you have news to share with the Pulse readership, please contact Tracey Koepke, director of communications for Duke Heart at tracey.koepke@duke.edu. We would love to hear about your latest accomplishments, professional news, cool happenings, and any events or opportunities that may be of interest to our Duke Heart family. Please call with any questions: 919-681-2868. Feedback on Pulse is welcome and encouraged.
Duke Heart in the News:
December 4 — Joseph Rogers, Cameron Wolfe (ID) & Rita Oakes (Nursing)
WRAL
With scores of infected workers, Duke Health preps to vaccinate staff
https://bit.ly/3gty98e
December 4 — Joseph Rogers, Cameron Wolfe (ID) & Rita Oakes (Nursing)
WRAL
Challenges with COVID vaccine distribution
https://bit.ly/3n6jmTE
December 6 – Duke, Eugene Stead
MedpageToday
Remembering the Past to Inspire the Future for Advanced Practice Professionals
https://bit.ly/3nlN3QM
December 8 — Manesh Patel
docwirenews
Manesh Patel, MD Talks Atherosclerotic Disease Updates
https://bit.ly/37fVZBr