Chief's message:
Although this year, more than any others, we have become aware of the limitations and sanctity of life, we were still deeply saddened this week to learn of the passing of Joseph Greenfield, MD, Professor and Chair Emeritus, Dept. of Medicine.  He passed away on his farm in the Duke Forest.  He lived a remarkable life, notable for an amazing academic career, mentorship, and a love of nature evidenced through collecting butterflies, raising hunting dogs, and many trips.
With his passing, the Division of Cardiology and the Department of Medicine suffered not only the loss of a visionary leader, but of someone who helped set the division and department on a course of research and clinical excellence.  Among his many accomplishments, he will be remembered for his impact on the lives of many residents, fellows and faculty, including mine.
What I remember most over the 23 years that I had the honor of knowing him, was his overall humility, honesty, and how much he cared about your well-being.  As I described in the note to our Division, he was fiercely honest with a drive for excellence in care and discovery.  We all have many stories with Dr. Greenfield.  My favorite revolve around both his honesty and this drive to get the clinical answer; always seeking excellence in both care and research.
In 2001, when he retired to the VA, I was the Chief Resident in Medicine and had the privilege of asking him to do morning report with the residents every week.  He committed to one day a week, and would always show up 5-10 minutes early and sit in the Chief Residents office with me at the VA and ask about how things were going, how the residents were doing, and "if I was making anything of my time with research."  During the morning reports, he would quickly get to the key clinical issues and push the residents to look at the primary data, and then ensure they were sufficiently supported for the day.  He would also pop in and join interns and residents for midnight pizza rounds on many of the Fridays, even back then.  He would often say the key to most things was to "get the best people and get out of their way."
Once when I gave a cardiology grand rounds as a junior faculty member, he sat in the front row and looked as if
he was asleep or bored during the majority of the talk.  At the end, as was routine, he asked a question that I could not answer.  He then approached me afterwards when people were congratulating me on the talk and asked me to let him know if I was going to give a talk like that again, because as he put it…. "Although small, there was a risk he could get hit by a car crossing the street from the VA and he didn't want to risk it if I was giving another talk of that quality."
I was honored to be named a Greenfield Scholar in 2006, and when I provided him with the manuscript we had worked on for 5 years to determine the myocardial involvement with cardiac sarcoid on cardiac MRI, which was published in Circulation with acknowledgment of the supporting funds, he simply stated he was proud of us.  He went on to ask a few more important questions around the arrhythmogenic potential based on imaging findings, work that the group today is still working on.
Dr. Joseph Greenfield was and will remain the beacon for how we care for our patients and study medicine.
He leaves behind his beloved family of three daughters Mary Agnes, Ruth Ann, and Susan Lee, all of Durham.  Ruth Ann, who described him as her best friend, will be helping us determine a way to celebrate his memory in the future.
Below are some thoughts and notes from others

From Chris O'Connor, MD, President, Inova Heart and Vascular Institute and former division chief, Duke Cardiology:
"What I respect the most about Dr. Greenfield was his deep commitment to people: their well-being, their families, and their professional careers as leaders. Two examples come to mind: as a first year cardiovascular fellow, my father passed at the age of 56; the first person to call was Dr. Greenfield to let me know that he was there for me if I needed anything. A second example was during every other night intern call, I was running late for a.m. rounds and got on the elevator at Duke North the same time Dr. Greenfield did. He looked at me and said, "Son, where is your tie?" (In my haste I forgot to put one on) He stopped the elevator, handed me a five-dollar bill and told me to go to the VA hospital gift shop and purchase a tie so that I could look respectable to the patients and the staff. (I never forgot to wear a tie again nor did I get on another elevator with Dr. Greenfield.)"
From Richard Stack, MD, Professor Emeritus of Medicine in Cardiology at Duke University; President and Managing Partner of Synecor, LLC:
A sad end to a great era in Academic Medicine. My thoughts are simple: "I owe my entire career to Joe Greenfield."
Updates from the week:
Passing of Joseph Greenfield, MD, Professor and Chair Emeritus, Dept. of Medicine
In an announcement to all faculty members within the Department of Medicine this week, Mary E. Klotman, MD, Dean of the School of Medicine, and Kathleen A. Cooney, MD, Chair, Department of Medicine wrote:
It is with great sadness that we write to inform you that Joseph Greenfield, MD, died on Wed., Oct. 14.
Dr. Greenfield was the James B. Duke Distinguished Professor of Medicine and chair of the Department of Medicine from 1983 to 1995. He received his medical degree from Emory University in 1956 and completed his internal medicine residency at Duke University in 1959. He joined the National Institutes of Health (NIH) before returning to Duke as assistant professor in 1962.
In addition to his role as chair, Dr. Greenfield served in numerous other leadership positions including chief of Cardiology at the Durham Veteran's Administration Hospital from 1963 to 1983, chief of the Division of Cardiology at Duke University Medical Center from 1981 to 1989, and director of the ECG service at Duke from 1971 to 2001, and at the Veteran's Administration Hospital from 1996 until he retired in 2017.
Dr. Greenfield was a pioneer in cardiovascular medicine, promoting innovative care models and studying reperfusion therapies in acute coronary syndromes. He created new, forward-thinking care paradigms to ensure that rural areas had access to emergent cardiovascular care by sending cardiologists on helicopters to outlying hospitals to administer thrombolytic therapy.
With the goal of delivering more efficient acute myocardial infarction care, Greenfield reorganized the cardiac catheterization lab to be adjacent to Duke University Hospital's emergency room. He advocated for greater use of randomized clinical trials and patient data registries to advance knowledge and improve patient care. Over his career, Greenfield authored more than 150 research articles.
Dr. Greenfield was passionately committed to the professional development of faculty and trainees and will be remembered as great mentor. He started the Greenfield Scholars Program that continues to support many resident and junior faculty research careers. In his honor, the Department of Medicine established the Joseph Greenfield Research Mentorship Award to recognize faculty members who excel in research mentorship.
In 1984, Greenfield was awarded the Distinguished Science Award from the American College of Cardiology and Duke's Eugene A. Stead Award for excellence in teaching (and again in 1995). He received the MERIT Award from the National Heart, Lung and Blood Institute in 1986. In 1990, he became a member of the National Academy of Medicine.
Please join us in extending our deepest condolences to Dr. Greenfield's family and friends. The Duke flag was lowered on Thursday in his memory.
Memorial service information will be provided when it becomes available. In lieu of flowers donations can be made to The Greenfield Scholars Program at Duke University.
Duke Regional Earns Top Rating for Adult Cardiac Surgery Procedure
For the second year in a row, Duke Regional Hospital's coronary artery bypass grafting (CABG) procedure in adult cardiac surgery has earned a top rating – three stars – from The Society of Thoracic Surgeons (STS).
This annual rating is calculated by examining quality measures of Duke Regional's CABG procedures during calendar year 2019, to include absence of mortality, absence of morbidity, use of internal mammary artery (IMA) grafting, and how medications were prescribed.
"This recognition shows that Duke Regional Hospital team members take exceptional care of our CABG patients, by not only ensuring a safe and successful surgery but also by helping the patient swiftly recover," said Shu Lin, MD, Ph.D., Duke Regional division chief for Cardiothoracic Surgery and Duke associate professor of Surgery. Lin shared the news with the team at Duke Regional earlier this week.
More than 75 percent of Duke Regional's CABG patients are discharged within five days after surgery, compared to only 42 percent of CABG patients from comparable hospitals, Lin added. On average, CABG patients are extubated five hours after surgery, and none of Duke Regional's CABG patients had spent prolonged time on a ventilator in the past two years.
STS' star rating system is one of the most sophisticated and highly regarded overall measures of quality in health care, rating the benchmarked outcomes of cardiothoracic surgery programs in the U.S.
Lin said this top rating was achieved by the highest-quality, compassionate care that team members provided across Duke Regional Hospital, to include clinical staff and support staff.
"The achievement of this STS three-star recognition exemplifies what a teamwork can do, especially when fundamentals of patient care are meticulously followed and when each member of the team takes pride in his or her role in the process," he said. "Congratulations to everyone involved."
Gutierrez Receives CDA Funding
Congratulations to Tony Gutierrez, MD, MHS, who received word that his VA Career Development Award (CDA) has been funded! This competitive award provides five years of support for early career investigators. Tony is the first person in the Cardiology Division to successfully receive a CDA, according to Sunil Rao, MD, Section Chief, Cardiology at Durham VA Medical Center.
Gutierrez's project, titled "Telehealth to improve functional status and quality of life in veterans with PAD," will establish a veteran-centric program of telehealth-facilitated exercise using the Durham VA's robust home-based cardiac rehabilitation program and will assess long-term outcomes in patients with peripheral artery disease.
Tony's mentors on the CDA include Rao, Miriam Morey, PhD, Kelli Allen, PhD, Katherine Hall, PhD, Matthew Maciejewski, PhD, Shirling Tsai, MD, and David Edelman, MD, MHS.
Congrats, Tony!! Well deserved!
Shout-Out to Rio Landa, APP!
"I think Rio Landa deserves special commendation for picking up an abnormality totally unrelated to cardiology," wrote Neil Freedman, MD, in a message this week to Stephanie Barnes, NP. His note goes on to describe the event:
"Rio was meeting a patient for the first time on Monday, Oct. 12. We were trying to push to discharge the patient (because symptoms were from GERD, and patient had been cath'd the previous week). Rio noticed that nothing had been noted or done about a new finding of probable R renal cell CA discovered [days earlier] by abdominal CT—so, after seeing this abnormality, Rio herself coordinated oncology and IR to get the issue taken care of as an outpatient. [Patient has history of cancer.]
Rio is not unique in her terrific efforts, of course, but this episode illustrates highly commendable conscientiousness and initiative. Brava!"
Barnes added, in a message this week to Pulse, "This highlights Rio's true attention to detail, even on a busy day! She leads by example and we thank Dr. Freedman for taking the time to recognize her great catch."
Freedman signed off his letter with the statement, "It is a real privilege to work with the APPs."
We could not agree more! Well done, Rio – and many thanks to our terrific APP team!
Three CVIS Clinical Ladder Promotions in Interventional Lab
We are excited to share with you that the following clinical team members are the first three to be promoted within the interventional lab space under the recently revised Clinical Ladder Program for CVIS.
Meek Myoung: CVIS I to CVIS II – Adult Cardiac Cath Lab, DUH. Meek holds a BS in Radiologic Science and has been a CVIS in the Adult Cath lab since 2018. She maintains her RT(R) as well as the RCIS certification.
Cassidy Johnson: CVIS I to CVIS II – Adult Cardiac Cath Lab, DUH. Cassidy holds a BS in Radiologic Science and has been a CVIS in the Adult Cath Lab since 2018. She maintains her RT(R) as well as the RCIS certification.
Catherine Bennett: CVIS II to CVIS III – Adult EP Lab, DUH. Catherine holds an Associates of Science in Cardiovascular Technology and has been an employee at DUH since 1998. She started her career in the Adult Cath Lab and transferred to the Adult EP Lab in 2016. She maintains the RCIS certification.
"We are very proud of all of their hard work and dedication to their patients as well as their team here at Duke University Hospital," said Elizabeth Watts, Duke Heart Nurse Manager, Operations for the Adult Cardiac Cath Lab, Cardiovascular Short Stay Unit, and the Adult Electrophysiology Lab.
Congratulations, Meek, Cassidy and Catherine!
Planning for Move to 7 East
The Cardiac ICU Charge Nurse group held a meeting on Oct. 14 to discuss workflows and practices related to the upcoming move to 7 East. Manesh Patel and Jill Engel stopped by to express their gratitude for the team's leadership and talked about the great opportunities coming along with the move, which is currently scheduled for November 21.
Special thanks to Kirsten Butler for coordinating the meeting and to the charge nurses who participated.
CT SDU Moving to DMP 6 East, Oct. 24
One of the Cardiothoracic Stepdown Units will be moving from Duke Medical Pavilion (DMP) 7 East to DMP 6 East on Saturday, Oct. 24. This is the first move to occur as part of the planned move sequence for Heart Services. Thank you to the staff, providers, and team members who are working hard to make this a successful move!
Additional communications regarding "move day" will be forthcoming. 
Duke Solid Organ Transplant Summit Held Oct. 10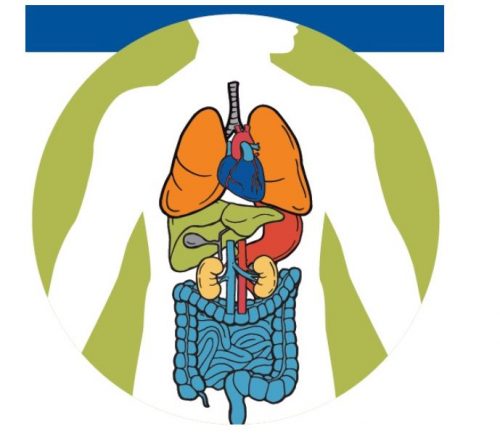 The 2020 Duke Solid Organ Transplant Summit was held as a virtual event on Saturday Oct. 10. A pre-summit Duke Transplant APP Bootcamp was held on Friday, Oct. 9. Duke Heart was well represented for both portions of last weekend's events. Presenters included:
Stephanie Barnes, NP- "DCD in Cardiac Transplantation"
Callie Tennyson, NP- "Identifying and Managing Complications of Cardiac Transplantation"
Benjamin Bryner, MD- "Lessons Learned in DCD Heart Transplant"
Richa Agarwal, MD- "Emerging Mechanical Circulatory Support Devices"
Kam Ghadimi, MD- "Inhaled Pulmonary vasodilators in the perioperative setting-iNO vs. EPO"
"Everybody delivered beautifully, it was a really well run weekend by Duke Surgery," said Callie Tennyson.
Course directors were Deb Sudan, MD and Carl Berg, MD. Great work, everyone!
We've Grown Again!
We are very pleased to welcome Natalie Claire Lerman, born October 7, to our Duke Heart family! "Baby and Mom are doing great!" says dad, Joe Lerman, one of our cardiology fellows.
Congrats, Lerman family!! We look forward to meeting her!
Important Reminders
Upcoming Opportunities/Save the Date:
Cardiology Grand Rounds
Oct. 20:  The Albert L. Williams Cardiovascular Genetics Lecture Series. Presenter: Wendy Chung, MD, PhD, of Columbia. 5 p.m., Webex. Details in email invitation.
Oct. 27: Cardiology Faculty meeting
Nov. 10: TBA
Nov. 17: No CGR. AHA Scientific Sessions
Conferences, Symposia & Webinars
Nov. 13: 12th Annual NC Research Triangle Pulmonary Hypertension Symposium. Noon – 4:30 p.m. For more information, please visit this page. This event will be held virtually and is co-sponsored by Duke and the University of North Carolina in partnership with the Pulmonary Hypertension Association through the Building Medical Education in PH program. Please join us!
Nov. 13–17: AHA Scientific Sessions 2020, a virtual experience. Registration is now open. See the website for details.
COVID-19 Updates:
All the latest official DUHS information regarding coronavirus/COVID-19 response at the following locations:
Have news to share?
If you have news to share with the Pulse readership, please contact Tracey Koepke, director of communications for Duke Heart at tracey.koepke@duke.edu. We would love to hear about your latest accomplishments, professional news, cool happenings, and any events or opportunities that may be of interest to our Duke Heart family. Please call with any questions: 919-681-2868. Feedback on Pulse is welcome and encouraged.
Duke Heart in the News:
October 14 — Adrian Hernandez
STAT
Covid-19 clinical trial pauses 'show the system is working'
https://bit.ly/3m51lUR