Highlights of the week:
New Faculty Spotlight: Jennifer Rymer, MD, MBA, Cardiac Interventional Team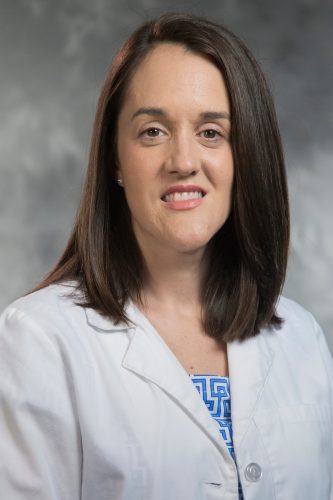 Back in July, we welcomed Jennifer Rymer, MD, MBA, to the Duke faculty as an assistant professor of medicine in the division of cardiology. We spoke recently about her decision to join the Duke faculty, her experiences during fellowship, and her research.
"While I wasn't fully decided on my path when entering fellowship, my experiences at the DCRI and in the Duke cath lab made me know that academic cardiology/interventional cardiology was the route for me," said Rymer. "I wanted to be in a place that has the type of infrastructure that allows for clinical lab time as well as research – and Duke has such a large infrastructure for research within the DCRI, population health and within the Heart Center. I had really amazing mentors as a resident and fellow, and building on those relationships made staying at Duke a really easy decision."
During medical school, Rymer did not envision pursuing fellowship in cardiology. After an extra-long cardiology rotation during her intern year, where she was paired with Joe Rogers, Tom Gehrig, Mike Blazing and Chet Patel, she changed her mind. With that group, she found a kinship – a place and a group of people that felt like a good fit for her. Early on in residency, she began working on research projects with Tracy Wang, who has served as her primary research mentor for more than seven years.
"I remember thinking halfway through my internship year that these were the people I wanted to work with; this was a team of people I respected and I hoped to develop into the kind of doctor that I saw them model," Rymer reflected. "I think oftentimes careers are decided based not only on clinical and research interests, but also based on the role models you work with."
She has joined the cardiac catheterization team at Duke University Hospital and will see patients at our Henderson location as well as in South Durham. She will also have research time at the DCRI.
Rymer is currently working on the SOS-AMI trial with Manesh Patel, and the CAMEO Registry with Tracy Wang and Magnus Ohman. Rymer is currently finishing up work funded by several grants. She is co-investigator for the Duke Renal Impairment Initiative to reduce contrast-induced nephropathy in the Duke Cardiac Cath Lab, which is supported by an ACC Foundation Process Improvement Grant. She is principal investigator for work on understanding racial disparities in invasive MI management for patients with AMI and chronic kidney disease, which was supported by the ACCF Merck Award and the DCRI Executive Director Pathway funding. She is also finishing several projects related to BD-STAR and AD-STAR funding. She will be completing her MHS degree this fall based on work she started at the DCRI.
"Duke is a very rare place. It combines a high-volume tertiary care center delivering excellent clinical care with an extraordinarily talented faculty and a world-class research enterprise," Rymer said. "I feel very lucky to have done training at Duke, and to be transitioning into a faculty role."
Originally from Tennessee, Rymer received both her MD and MBA in 2011 at Vanderbilt University, where she had done her undergraduate work. She arrived at Duke later that same year to begin her internal medicine residency with Duke School of Medicine. She completed fellowship in cardiovascular medicine here at Duke in 2019 and her fellowship in interventional cardiology at the end of June, just prior to joining our faculty as of July 1.
Rymer has earned a number of accolades while at Duke, including the DCRI-Robert Harrington Award for Excellence in Clinical Research (2019), the Walter Floyd Award for Clinical Excellence in Cardiology (2017); the Joseph R. McClellan, Chief Resident of the Year award (2016); the AHA Women in Cardiology Training award (2015); and was a finalist for the AHA Laennec Young Clinician award (2017). She was a chief resident at Duke University (2015) and clinical chief cardiology fellow (2018). She is a co-author of 48 peer-reviewed publications; serves as a reviewer on five journals (Journal of the American College of Cardiology, Circulation, Circulation: Cardiovascular Interventions, American Heart Journal and Vascular Medicine) and sits on several committees, including the AHA Council Operations Committee and the ACC Peripheral Vascular Intervention R&P Committee.
Rymer has recently taken over Adam DeVore's former role with managing cardiology grand rounds (CGR). She is eager to continue working to make that a great forum for everyone – especially while it continues to be offered virtually. She says the CGR team is looking for feedback and suggestions on how to make the virtual platform more successful and engaging – so please reach out to her with your ideas.
Rymer's husband, Daniel, is an investment banker at FMI Capital in Raleigh. She has two children, William (age 6) and Caroline (age 2). She enjoys discovering new restaurants around the Triangle, and being outdoors with her family.
We are very pleased to have her on the Duke Heart faculty. Congratulations, Jenn!
Passing of William Sweezer, Jr., MD
Earlier this week, Allan Kirk, MD, PhD, Vice Dean for the Section of Surgical Disciplines at Duke announced the following to the team:
"It is with great sadness that we announce the untimely death of Dr. William P. Sweezer, Jr., our former partner and faculty member in the Division of Cardiovascular and Thoracic Surgery. Bill was an outstanding physician and surgeon, and an exceptional human being. He was an AOA graduate of Meharry Medical College, and trained in surgery at Baylor, Henry Ford Hospital, and Wayne State University for cardiac surgery. After a long and successful career in practice, he joined the Duke faculty in 2010 to serve the Danville, Virginia community.
Those who knew Bill well can speak to his incredible devotion to his patients, his colleagues, his co-workers, and to the Danville community. Although he left for a short while, he returned to his Danville roots with the vigor and enthusiasm that defined him as a physician and the demeanor that defined him as an outstanding human being. Throughout, he maintained close contact with the Duke community of thoracic and vascular surgeons in his unending effort to elevate care for his patients to the highest possible level.
The Duke Surgical community is in shock at this abrupt, tragic, and premature loss. The world would be a far, far better place with Bill Sweezer in it."
A celebration of life for Sweezer, who died Aug. 26 at age 70, was held on Sept. 5 in Houston. He was interred in Forest Park Woodlands Cemetery in Woodlands, Texas. A news story can be found here: https://bit.ly/3mqcu3w.
Our condolences go out to his family, friends and colleagues – and our Danville Medical Community
CVRC Seminar Series Renamed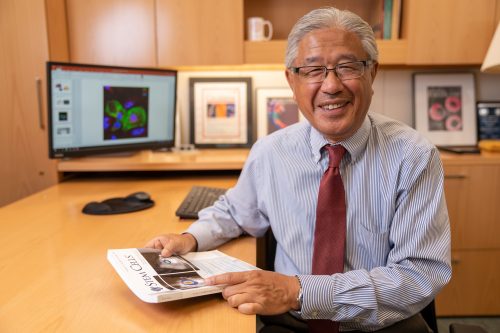 We are pleased to share with you that the Duke Cardiovascular Research Center's (CVRC) Mandel Seminar Series has been renamed the Victor J. Dzau Lecture Series in Cardiovascular Research supported by the Mandel Foundation.
"This name change is in recognition of Dr. Victor Dzau's commitment to cardiovascular research and the longstanding partnership between Dr. Dzau, Duke, and the Mandel Foundation," said Howard Rockman, MD, the Edward S. Orgain Professor of Cardiology and Director of the CVRC. "I am pleased to implement this name change and we expect that it will continue as long as the Mandel Foundation provides funding support for the seminar series."
This lecture series has been an important means of sharing knowledge and inspiring further discovery and collaboration within the CVRC and with research partners across the U.S.
"I am honored by this recognition of my role in driving and championing cardiovascular research at Duke including the founding of the CVRC, and the many years of relationship with the Mandel Foundation," said Victor Dzau, MD, the James B. Duke Distinguished Professor of Medicine and Chancellor Emeritus of Health Affairs at DUHS.
The request for renaming was made by the Edna and Fred L. Mandel, Jr. Foundation, a major supporter of the CVRC and of cardiovascular research throughout Duke. The Foundation has provided regular funding of research projects at Duke Health since 2005, when Dzau first arrived at Duke to serve as Chancellor of Health Affairs. Edna Mandel began supporting Dzau's research during his tenure at Stanford University; her philanthropic support followed him to Boston when he moved back to Harvard and then to on to Duke University.
Upon her death in 2002, the Edna and Fred L. Mandel, Jr. Foundation was established through her estate to support basic scientific research efforts into the causes and treatment of hypertension, atherosclerosis and cardiovascular diseases. The foundation is administered by three trustees.
Since 2005, all of the Mandel Foundation's philanthropic efforts, totaling $12,235,594 has gone to projects within the Duke University School of Medicine. In recent years, the annual grant amount has ranged from $800,000 to $900,000, including direct and indirect costs. This funding includes support for the following in the School of Medicine, the Division of Cardiology, and the CVRC:
Mandel Seed grants for Duke University School of Medicine faculty members
Mandel Research Fellowship
Mandel Scholar Award
Interdisciplinary research grant
CVRC Small Animal Physiology Core research vouchers
Translational research award
Major support for the Duke-Stanford Cardiovascular Research Symposium
A seminar series co-hosted by the Cardiovascular Research Center (CVRC)
The CVRC was formed in 2011 to provide an intellectual home for cutting-edge, multi-disciplinary, bench-oriented research. Their mission is to solidify, enhance and support outstanding cardiovascular research from the basic discovery end of the translational research spectrum.
FAST FACTS! Did you know?
Most of our 20 CVRC faculty members are housed in co-localized research space in the CARL building, directly connected to Duke University Hospital. They have a combined 33,048 square feet of lab space, giving them one of the largest spaces dedicated to basic cardiovascular research in the U.S. "Our cardiology investigators hold greater than $25 million in active research award funding," according to Maria Price Rapoza, PhD, Executive Director of the CVRC, "and Duke is in the top five nationally for basic science research funding in the cardiovascular space, based on 2014-2018 data."
Very impressive, CVRC!
Smith Elected to Associate of the ACC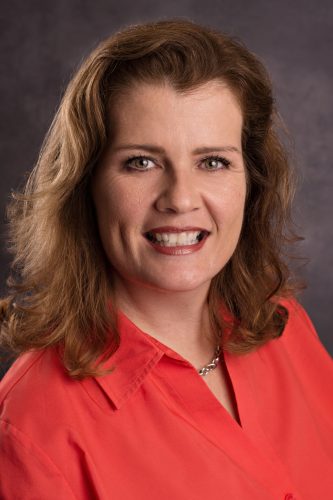 Congratulations to Brenda Smith, RN-BC, CSNIII one of our all-star nurses on the clinical cardiac electrophysiology (EP) team, on her election to Associate of the American College of Cardiology! She will receive this honor during the annual convocation ceremony at the 70th Annual Scientific Session in Atlanta, currently scheduled for March 20-22, 2021.
Smith has worked with Duke EP for 25 years as an outpatient nurse clinician. She is a Fellow in the Heart Rhythm Society, and board certified in cardiac-vascular nursing.
Please join us in congratulating Brenda on this important career milestone!
You & Your Wellness Matter!
Early in the pandemic, infectious disease experts buzzed that this would be a marathon not a sprint. Are you needing a bit of encouragement to keep on going – to keep doing all the good and difficult things you are doing? We could all use some encouragement and perhaps reminders (and permission) that we need breaks. Our wellness matters.
One thing we hope to do with our Duke Heart team this fall is to encourage each one of us to find ways to support our wellness – whether that means giving ourselves a chance to add more movement to our day; providing ourselves time to get to sleep earlier; taking an opportunity to turn off phones and email for a little while; or choosing a healthier meal or buying fewer carb-laden snacks at the grocery store (#guilty).
As a major sponsor of the Triangle Heart Walk, we would, of course, love for you to sign up as a team captain or as a walker. However, we understand that participation might be too much on top of everything else going on right now. What matters more is every member of our team doing something good for themselves and their health. That means you. Your wellness matters.
Stay tuned over the coming weeks and months as we provide tips, reminders and encouragement to address areas of wellness in your life. Do you have tips or a story to share with Pulse readers? What has helped you the most over the past six months? Drop us a note with Wellness in the subject line. We'd like to use your stories to encourage our entire team.
Something to consider this week: Could you make time to add 15-20 more minutes of healthy activity to your week? Or, perhaps you could pick a night to get to sleep 15-20 minutes earlier? Schedule this in your Outlook calendar along with an alarm to prompt you.
If you're interested and able to do so, sign up as a Heart Walk team captain or join an existing team as a walker so that Duke Heart is well represented. You can register at www.triangleheartwalk.org/duke. If you are already registered, thank you!
Shout-out to CVSSU & our Patient Transport Team!
We learned this week from Kelly Valencia, MSN, FNP-BC, RN-BC, one of our cardiology APPs, that we had a situation develop in a post-PCI (no intervention) patient who was being discharged from the Cardiovascular Short Stay Unit (CVSSU) in Duke University Hospital. The patient was being wheeled out by the transporter when the patient started to complain of lightheadedness. Patient was still in the CVSSU hallway. Jessie Smith, a transporter, turned the wheelchair around and returned the patient to their room; patient became diaphoretic, clammy, and had changes in their level of consciousness. The CVSSU team rushed into action and took excellent care of the patient. A cardiology fellow and attending evaluated the patient event, which was determined to be a vasovagal episode. Our patient did well and has since been discharged safely. "Everyone worked together so well and showed exemplary teamwork!" according to Valencia. Special thanks to Jenna, Britney, Cayley, Amy, Tara, Sharise, Julie and Taylor of the CVSSU for responding immediately. (There were lots of hands on deck, and things moved quickly, so we hope we have included everyone here.)
Well done, team! Hat tip to Stephanie Barnes for the share!
More Good News:
Mollie Kettle, Kelly Kester, Allen Cadavero, Amanda Ornell, Maggie Meyer, Maria Carroll, Jill Engel and Bradi Granger are co-authors on a paper appearing in the Fall 2020 issue of AACN Advanced Critical Care journal. Their article, "COVID-19: Mobilizing Quickly for a Rapid Response," can be accessed here. Great work, team!
Oliver Jawitz, Jill Engel and Judson Williams have a paper published online ahead of print in the journal Critical Care Clinics. The article, "How to Start an Enhanced Recovery After Surgery Cardiac Program in Critical Care," can be accessed here. Their co-authors include William Bradford, Gina McConnell, and Jessica Allender, all of Wake Med. Congratulations!
Important Reminders
Please get your Flu Vaccination: All team members must get their vaccination or otherwise demonstrate policy compliance by Tuesday, Nov. 10. Details and resources all available on the Duke Health Influenza Resources site (NET ID required): https://influenza.dh.dukehealth.org.
REACH Equity Center seeking candidates – see last week's post
Moments to Movement wearables are available
Upcoming Opportunities/Save the Date:
Duke Health Town Hall
Sept. 14: Voter Registration/Town Hall. 4:30 p.m. via Zoom: Link
Monday afternoon, the Duke Health Town Hall will focus on Duke Health's voter registration and turnout initiative for the 2020 elections. A representative from You Can Vote, a non-partisan voter education organization, will be on hand to provide helpful information and resources. The session begins at 4:30 p.m.
Cardiology Grand Rounds
Sept. 15: Social Media and Academic Cardiology. Panelists include Sunil Rao, Manesh Patel, Adrian Hernandez, Jonathan McCall, and Brian Southwell, 7:15 – 8:15 a.m.
Sept. 22: ESC Wrap-Up and Overview with the Experts. Christopher Granger and Bernard Gersh, 5 – 6 p.m.
Funding Opp: Translating Duke Health – CV Initiative – COVID-19
Duke Health has announced a request for innovative pilot project proposals for high risk/high impact research in the area of the heart disease and COVID-19. The intent of this RFP is to support one to four pilot projects that help us better understand how to prevent the transition from cardiovascular health to disease and/or facilitate the return to health.
We are especially interested in:  (1) proposals that span multiple dimensions from basic to clinical to populations, (2) proposals that build new collaborations and/or new teams, and (3) proposals that might lead to extended productive and NIH-funded collaborations.
Applications are due Sept. 21, 2020. Click here to see the full RFP and to find additional details about eligibility, funding, proposal requirements, selection process and review criteria. 
Conferences & Symposia  
Oct. 5 – 8: Research Week. Sponsored by Duke School of Medicine. Series will be held virtually, via Zoom: https://duke.zoom.us/j/92060873004. More information and a full agenda can be found here: https://medschool.duke.edu/research/research-week
Nov. 13: 12th Annual NC Research Triangle Pulmonary Hypertension Symposium. Noon – 4:30 p.m. For
more information, please visit this page. This event will be held virtually and is co-sponsored by Duke and the University of North Carolina in partnership with the Pulmonary Hypertension Association through the Building Medical Education in PH program. Please join us!
COVID-19 Updates:
All the latest official DUHS information regarding coronavirus/COVID-19 response at the following locations:
Have news to share?
If you have news to share with the Pulse readership, please contact Tracey Koepke, director of communications for Duke Heart at tracey.koepke@duke.edu. We would love to hear about your latest accomplishments, professional news, cool happenings, and any events or opportunities that may be of interest to our Duke Heart family. Please call with any questions: 919-681-2868. Feedback on Pulse is welcome and encouraged.
Duke Heart in the News:
September 7 — Renato Lopes
Physician's Weekly
ESC: BRACE CORONA Provides Data to Ease ACEi/ARB Worries in Pandemic
https://www.physiciansweekly.com/esc-brace-corona-provides-data-to-ease-acei-arb-worries-in-pandemic/
September 9 — Ann Marie Navar and Duke Clinical Research Institute
EurekAlert/AAAS (news release)
Generic cholesterol drugs save medicare billions of dollars, study finds
https://www.eurekalert.org/pub_releases/2020-09/usmc-gcd_1090820.php
Division of Cardiology Publications Indexed in PubMed September 3-9, 2020
Ahn S, Shenoy SK, Luttrell LM, Lefkowitz RJ. SnapShot: ?-Arrestin Functions. Cell 2020 Sep 3;182(5):1362-1362. PM:32888497.
Bakovic M, Thakkar D, DeBenedittis P, Chong DC, Thomas MC, Iversen ES, Karra R. Clonal Analysis of the Neonatal Mouse Heart using Nearest Neighbor Modeling. J Vis Exp 2020 Aug 22;(162):10.3791/61656. PM:32894270.
Chen MH, Raffield LM, Mousas A, Sakaue S, Huffman JE, Moscati A, Trivedi B, Jiang T, Akbari P, Vuckovic D, Bao EL, Zhong X, Manansala R, Laplante V, Chen M, Lo KS, Qian H, Lareau CA, Beaudoin M, Hunt KA, Akiyama M, Bartz TM, Ben-Shlomo Y, Beswick A. Trans-ethnic and Ancestry-Specific Blood-Cell Genetics in 746,667 Individuals from 5 Global Populations. Cell 2020 Sep 3;182(5):1198-1213. PM:32888493.
Douglas PS, Walsh MN. Increasing Diversity in Cardiology: It Will Take a Village. J Am Coll Cardiol 2020 Sep 8;76(10):1223-1225. PM:32883416.
Fudim M, Boortz-Marx RL, Ganesh A, DeVore AD, Patel CB, Rogers JG, Coburn A, Johnson I, Paul A, Coyne BJ, Rao SV, Gutierrez JA, Kiefer TL, Kong DF, Green CL, Jones WS, Felker GM, Hernandez AF, Patel MR. Splanchnic Nerve Block for Chronic Heart Failure. JACC Heart Fail 2020 Sep;8(9):742-752. PM:32535123.
Greene SJ, DeVore AD. The Maximally Tolerated Dose: The Key Context for Interpreting Subtarget Medication Dosing for Heart Failure. JACC Heart Fail 2020 Sep;8(9):739-741. PM:32800507.
Hahn VS, Yanek LR, Vaishnav J, Ying W, Vaidya D, Lee YZJ, Riley SJ, Subramanya V, Brown EE, Hopkins CD, Ononogbu S, Perzel Mandell K, Halushka MK, Steenbergen C, Rosenberg AZ, Tedford RJ, Judge DP, Shah SJ, Russell SD, Kass DA, Sharma K. Endomyocardial Biopsy Characterization of Heart Failure With Preserved Ejection Fraction and Prevalence of Cardiac Amyloidosis. JACC Heart Fail 2020 Sep;8(9):712-724. PM:32653448.
Parcha V, Patel N, Kalra R, Arora G, Januzzi JL, Felker GM, Wang TJ, Arora P. Racial Differences in Serial NT-proBNP Levels in Heart Failure Management: Insights From the GUIDE-IT Trial. Circulation 2020 Sep 8;142(10):1018-1020. PM:32897749.
Vuckovic D, Bao EL, Akbari P, Lareau CA, Mousas A, Jiang T, Chen MH, Raffield LM, Tardaguila M, Huffman JE, Ritchie SC, Megy K, Ponstingl H, Penkett CJ, Albers PK, Wigdor EM, Sakaue S, Moscati A, Manansala R, Lo KS, Qian H, Akiyama M, Bartz TM, Ben-Shlomo. The Polygenic and Monogenic Basis of Blood Traits and Diseases. Cell 2020 Sep 3;182(5):1214-1231.e11. PM:32888494.
Zink MD, Chua W, Zeemering S, di Biase L, Antoni BL, David C, Hindricks G, Haeusler KG, Al-Khalidi HR, Piccini JP, Mont L, Nielsen JC, Escobar LA, de Bono J, Van Gelder IC, de Potter T, Scherr D, Themistoclakis S, Todd D, Kirchhof P, Schotten U. Predictors of recurrence of atrial fibrillation within the first 3 months after ablation. Europace 2020 Sep 1;22(9):1337-1344. PM:32725107.