Maureen Murray the Program Developer, Director, Primary Investigator, and a Certified Trainer for Together Facing the Challenge.  She serves as Associate Professor in the Department of Psychiatry and Behavioral Sciences at Duke University School of Medicine.  Maureen has over 20 years of experience leading clinical research projects in community-based settings.  As the Clinical Director for the Therapeutic Foster Care in a System of Care study, she was the primary developer of the Therapeutic Foster Care resource toolkit, "Together Facing the Challenge."  She provides training and consultation on this model of care throughout the United States. She has also served as an individual therapist for children living in foster and congregate care, specializing in trauma treatment, adjustment disorders, and familial separation issues. She is a member of the board of directors for the Family Focused Treatment Association.
Don Bartosik received his Bachelor's degree in Psychology from North Carolina State University and his Master's degree in Marriage & Family Therapy from East Carolina University. For the last 20 years, he has been active in all levels of public mental health service delivery in NC, from providing direct care as a licensed therapist & case manager, to delivering agency-wide clinical & operational oversight as Clinical Director, Quality Assurance Director & Director of Operations. Don joined the TFTC team in the Summer of 2015 as one of the program's Certified Trainers & Consultants.
Tom Holah
an attended the University of North Carolina at Chapel Hill for both undergraduate and graduate studies, where he received a B.A. in Psychology & Recreation Administration followed by an M.Ed. in Special Education. Since then, he has worked with children with behavioral & emotional challenges and their families, as well as provided clinical supervision & training to staff in public school systems, residential treatment facilities, and therapeutic foster care settings. Tom has collaborated with the Together Facing the Challenge team as a Certified Trainer since 2014, and we were pleased to welcome him to the staff full-time in January of 2016.
Shaneka Bynum
attended Hollins University, where she majored in Women's Studies in 2007. She was an advocate for youth and families who have been involved in the juvenile justice and child welfare systems in various capacities over the last 9 years in Roanoke, VA. Before joining the team, she has also worked as an Intensive Alternative Family Treatment Coordinator.  Shaneka joined the Together Facing the Challenge team Winter 2018 as the Administrative and Training Coordinator.
Allen Murray graduated from Lenoir-Rhyne University with a Masters Degree in Special Education, after having attended the University of Maryland and Duke University.  Within the mental health system he has held supervisory and administrative roles in group homes, foster care programs, case management programs, independent living programs and residential treatment centers.  He has served as a behavior specialist and special education coordinator in public schools and retired as the Executive Director for Exceptional Children for a large school system in North Carolina in 2016.  Upon his retirement he began work with Together Facing the Challenge, where he is a certified trainer and coordinates training for agencies in states outside of North Carolina and South Carolina.
Michelle Wingate completed her undergraduate work in Human Development at Azusa Pacific University before moving on to complete her Master in Family Studies at Texas Woman's University. She has served in direct-care and administrative roles for the past 10 years with multiple non-profit agencies across the country. Michelle serves as a Therapeutic Foster Parent, using the Together Facing the Challenge model in her home. As a member of the Together Facing the Challenge team, Michelle works to support the efforts of the certified trainers and consultants.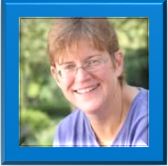 Crucial to the development of Together Facing the Challenge was the work of Barbara J. Burns, Ph.D. of Duke University (left), and Elizabeth Farmer, Ph.D. (right) of Virginia Commonwealth University (formerly of Duke University). Their work and research in the field of therapeutic foster care formed the basis of TFTC.
---
Mailing Address:
Together Facing the Challenge
Attn: Maureen Murray
Box 3454 DUMC
Durham, North Carolina 27710
---
Maureen Murray, Curriculum Developer & Principal Investigator
Email: maureen.murray@duke.edu
Phone: (919)385-0855
Shaneka Bynum, Administrative & Training Coordinator
Email: shaneka.bynum@duke.edu
Phone: (919)385-0852
Follow Us on Social Media:
Interested in applying? Click here to learn more!