About this Report
The Section of Surgical Disciplines 2021 Annual Report showcases the work produced and achievements made during the 2021 Fiscal Year (FY2021), which covers the period of July 2020-June 2021, unless otherwise noted.
The Annual Report is a public document and is sent to faculty, staff, trainees, alumni, and partners of the Section of Surgical Disciplines and its departments, along with leadership within Duke University and the School of Medicine.
This report was produced by the Section's Communications Office, with assistance and input provided by members of the Section's leadership, administration, and faculty.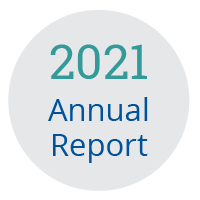 Editorial Staff
The Annual Report was created and produced by the Section of Surgical Disciplines' Communications Office. If you have any questions about this report or the content/information provided throughout, please contact surgerycomm@duke.edu.
Scott Behm, Director of Communications
Jessica Bronchick, Communications Strategist
Zoe Eckman, Senior Editorial Assistant
Lauren Halligan, Medical Artwork Coordinator/Medical Illustrator
Michelle Macalino, Communications Specialist
Acknowledgments
Thank you to the following individuals and groups for providing data, feedback, and input that was crucial to the publication of the Annual Report:
Elizabeth Briere, Director of Education, Section of Surgical Disciplines
Cynthia Cayton, Special Assistant, Clinical Programs, Department of Surgery
Dr. Seth Cohen, Associate Vice Chair of Clinical Operations, Department of Head and Neck Surgery & Communication Sciences
Dr. Bradley Goldstein, Vice Chair of Research, Department of Head and Neck Surgery & Communication Sciences
Toby Hedgepeth, Human Resources Departmental Director, Section of Surgical Disciplines
Colin Huth, HuthPhoto
Ken Huth, HuthPhoto
Jennifer Janes, Director of Research Administration, Section of Surgical Disciplines
Dr. Allan Kirk, Vice Dean, Section of Surgical Disciplines
Dr. Michael Lipkin, Vice Chair of Clinical Operations, Department of Surgery
Melissa Murad, Assistant Director of Research Administration, Section of Surgical Disciplines
Katherine Stanley, Vice Chair of Administration, Section of Surgical Disciplines
Chris Tobias, Chief Administrator, Department of Head and Neck Surgery & Communication Sciences
Wendy Webster, Director of Clinical Operations and Healthcare Analytics, Department of Surgery