It's 1972. Duke University President Terry Sanford has a vision for applied, interdisciplinary public policy education founded on a new set of ideas—ideas that create and advance knowledge in the service of society.
However, the concept of the school is not popular. Policy and application? Universities aren't considering public policy in this way. Universities require disciplinary purity, not collaboration.
Terry Sanford is not deterred; he has an outrageous ambition to fulfill. He hires Joel Fleishman, who, too, is ready to disrupt universities and schools of public administration.
Together, they champion the idea of public policy education that will bring together disciplines and ask questions relevant to policy and society. Furthermore, they are pioneers in bringing public policy not only to graduate students, as has been done before, but to undergraduate students.
History is written, and public policy at Duke blossoms. Over the decades, the mission and vision of Terry Sanford transform the university and the Sanford School.
Today, nearly 50 years later, Duke University is committed to producing knowledge that serves society. The Sanford School of Public Policy is an interdisciplinary hub with top-ranked programs.
Our undergraduate major is among the best in the nation and one of the most popular majors at Duke University. Our Master of Public Policy (MPP) program is known for its blend of rigorous analysis and practice, while our unique mid-career Master of International Development Policy (MIDP) program attracts and trains cohorts of fellows who predominantly come from and return to developing countries. Only 12 years out, our PhD program is highly competitive. Sanford faculty, embedded in a multitude of distinctive centers and programs, are among the most research productive of any public policy school.
Today, the Sanford School is a thriving, caring, inclusive and dynamic community grounded in evidence-based analysis.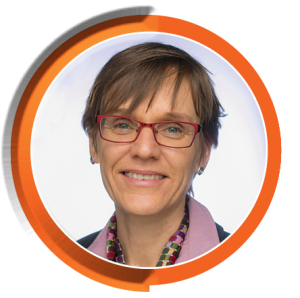 "We have a great responsibility and privilege to shape Sanford's future. As a public policy school, our singular goal is to make the world a better place. As a public policy school at Duke, we have the opportunity to do that by recruiting and supporting the most talented students and faculty, collaborating creatively across a powerful campus and engaging authentically with our vibrant communities near and far. This is a recipe with great promise. We invite you to join us in reimagining what is possible.
- Dean Judith Kelley
A New Vision for Sanford @100
A leading academic and social institution without boundaries between education, research and policy engagement, where the university melds with the outside world, where faculty and students collaborate with alums and policymakers to identify and research urgent issues, and where ideas, solutions and designs are conceived hand in hand with implementation.​