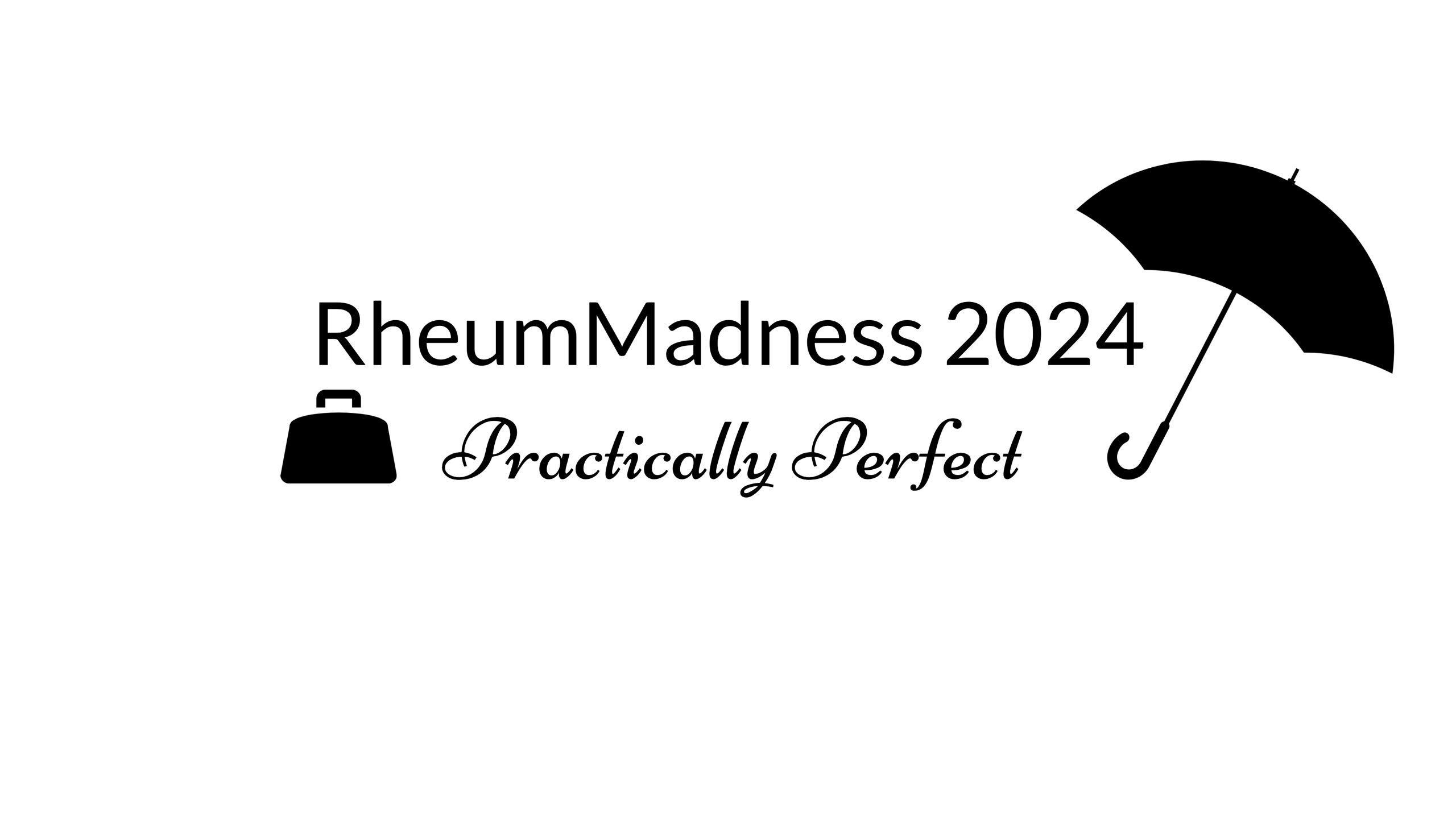 Get ready for RheumMadness 2024, where practicality takes center stage! 
We are inviting YOU (yes, YOU) to write one of the scouting reports for this year's tournament, and just like last year we are allowing scouting report authors to choose their own teams.
Our theme for this year is "Practically Perfect," and we're on the hunt for absolute gems among recent articles (published 2018 or later) that are vying to be named "The most practically useful article in the tournament". These aren't just your run-of-the-mill reads; they're the ones you'll want to keep handy in your back pocket for real-world applications in clinical practice. These articles can be reviews, cohort studies, case series, clinical trials, or really any other kind of article but with a twist: no clinical practice guidelines allowed. 
And that's not all! In the spirit of "Practically Perfect," we're making scouting reports snappy, with super short overviews of no more than 250 words. But here's the kicker: Our scouting report authors aren't just wordsmiths this year but visual wizards too. We're asking you to craft ONE visual tool that will make applying these articles in practice a breeze. Think diagnostic and treatment algorithms, process maps, and captivating figures that summarize key information into actionable insights.
Here's what we need in your application:
The names and affiliations of all collaborators in your group who will write the scouting report. We recommend having at least 3 people in your group.
The article that you would like to write about. The article must have been published 2018 or later (the more recent the better), and your group must not include any of the authors on the paper.
Deadline to apply: October 6 at 1pm ET.