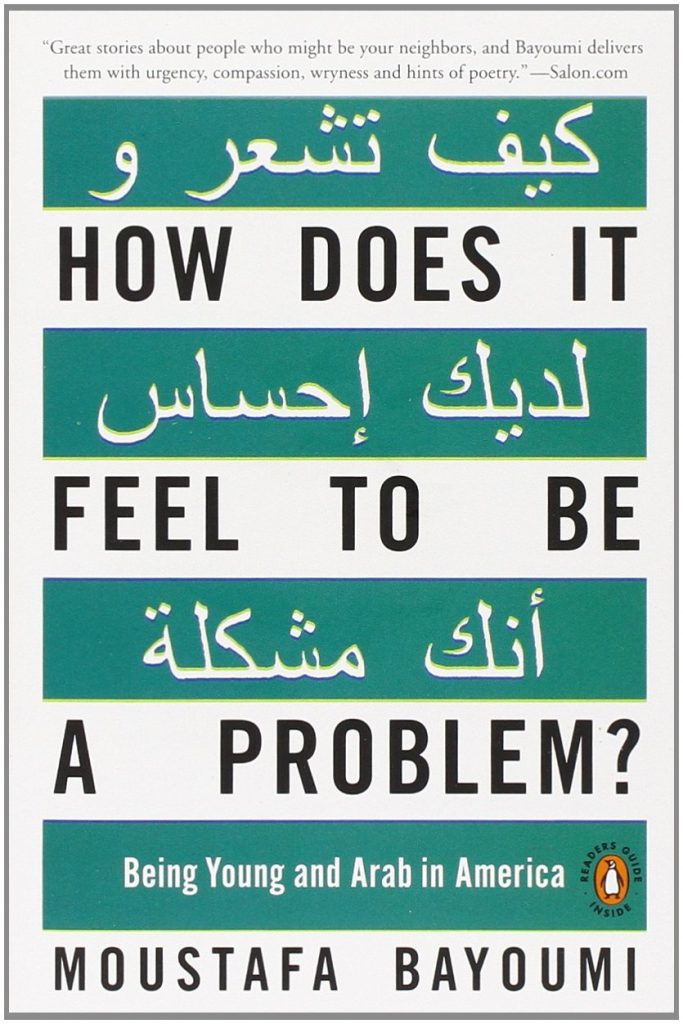 (This event is at University of North Carolina at Chapel Hill. For more information, please visit here.)
Oct & 26, Nov. 9. 1:30-3:30 pm. Fee: $20
INSTRUCTOR: Rita Balaban
COURSE #3509
Note: This series is in conjunction with REFUGEE, a free multimedia art exhibit on display at the Friday Center from September 25-November 3, 2017. Learn more about the exhibit and to plan your visit.
What is it like to be an Arab-American in post 9-11 America?  Often talked about, but rarely heard, in his book, How Does it Feel to be a Problem?,Moustafa Bayoumi brings us the stories of seven young Arab-Americans as they navigate the perils of everyday life – college, careers, and finding purpose – under a persistent cloud of suspicion. Join us as we discuss their stories and the treatment of Arab-Americans since 2001. Bayoumi's book was chosen as the 2017 Carolina Summer Reading book for incoming first-year and transfer students and promises to lead to thought-provoking discussion as it increases our awareness of our fellow neighbor's struggle to just "be." Participants will receive copies of the publication at the first session, with the remaining sessions focused on discussions of the book, led by Dr. Rita Balaban, Chair of Carolina's Summer Reading Project.
Rita Balaban, PhD, is a senior lecturer in the Department of Economics at the University of North Carolina at Chapel Hill.  Prior to joining UNC, she taught at the College of Charleston and Samford University. She received her PhD in Economics from the University of Pittsburgh. Dr. Balaban has directed over 20 undergraduate research projects in various areas of economics that include the music and radio industries, international trade, and the economics of sports. She also enjoys doing volunteer work with students in the community.  Dr. Balaban served as chair of Carolina's 2017 Summer Reading Project.