Mouse Vouchers Cycle 2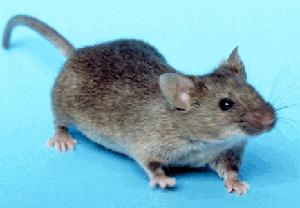 CALL FOR APPLICATIONS – FY 2017 CYCLE 2
TRANSGENIC MOUSE VOUCHER PROGRAM
The Regeneration Next Initiative (RNI) was established by the Duke University School of Medicine to enhance discovery and applications in the broad field of tissue regeneration. RNI supports expansion of animal models at Duke for the purposes of regenerative biology research. Mouse models are key to advance understanding of mammalian biology. As such, RNI is offering vouchers for new transgenic or genetically modified mice that will be used for tissue regeneration and/or stem cell research. RNI is pleased to announce our second call for applications towards vouchers in amounts up to $5,000 redeemable for provision of services at the Duke School of Medicine Transgenic and Knockout Mouse Shared Resource.
Important dates for the 2017 Fall RNI Transgenic Mouse Voucher Program:
Submission Close: April 30, 2017
Voucher Start: July 3, 2017
Voucher End: June 30, 2018
Vouchers will be awarded to faculty at the Assistant, Associate or Professor level with primary appointments in SOM or Campus departments. Priority will be given for an investigator's first transgenic or genetically modified mouse. Vouchers may be applied toward any service offered by the Transgenic and Knockout Mouse Shared Resource. Previous recipients of Regeneration Next mouse vouchers are not eligible to apply for this cycle.
Applications must include:
– A title page which includes contact information for the PI.
– A two-page proposal describing the research question to be investigated, relevance to and potential impact on the broad field of tissue regeneration, and proposed plan of research including a brief description and justification of the core services requested (suggested formatting: Arial 11-point font, 0.5 inch page margins).
– Standard NIH biosketch of the PI.
– A completed Transgenic Mouse Shared Resource request form, which can be found here: http://www.tmf.cancer.duke.edu/s/All-In-One-Request-Form.docx
Proposals will be reviewed, and awards announced by June 15, 2017.  Selection of reviewers and funding decisions will be made by RNI leadership. Awardees are required to submit a brief year-end progress report and will be expected to acknowledge RNI support in manuscripts and presentations. Extension requests are discouraged. In the case that the voucher cannot be redeemed by June 30 2018, the PI should request an extension in writing to regeneration@duke.edu. The request should include a justification for the extension and a new timeline for redeeming the voucher. Extension requests of more than 6 months will not be granted.
Applications should be submitted as a single PDF file to: regeneration@duke.edu. Questions about this voucher opportunity should be directed to Dr. Sharlini Sankaran, RNI Executive Director, at Sharlini.sankaran@duke.edu.
For a list of previous mouse voucher recipients, click here.