Tzu-Tong Kao (高資棟), Ph.D. Candidate
I have broad interests in plant systematics, anatomy, and microscopy. My research is focused on: (1) evolution and function of farina (waxy flavonoid exudates) in Pteridaceae, with a special focus on notholaenids (a desiccation-tolerant New World clade), (2) evolution and function of epidermal idioblasts (silica cells) in Pteridaceae, and (3) reproductive biology of ferns.
Room 348, Biological Sciences Building
Duke University, Durham NC, 27708
tzu.tong.kao@duke.edu
Education & Professional Experience
Duke University, Biology, Ph.D. student, 2013 – present
Taiwan Forest Research Institute, assistant, 2011-2013
Taiwan Society of Plant Systematics, assistant, 2010-2013
National Taiwan University, Ecology and Evolutionary Biology, M. Sc., 2009
National Taiwan University, Life Science, B. Sc., 2007 
Publications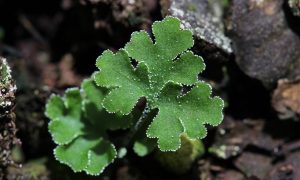 Kuo, L.-Y., Y.-H. Chang, J.M.O. Glowienka, V.B. Amoroso, S.-Y. Dong, T.-T. Kao, C.-N. Wang, & W.-L. Chiou. 2016. A revised framework of Dryopterissubg. Nothoperanema (Dryopteridaceae) inferred from phylogenetic evidence, with descriptions of two new sections. Systematic Botany 41: 596–605.
Kao, T.-T., K.M. Pryer, M.D. Turner, R.A. White, & P. Korall. 2015. Origins of the endemic scaly tree ferns on the Galápagos and Cocos Islands. International Journal of Plant Sciences 176: 869–879. Reprint PDF
Huang, Y.-M., V.B. Amoroso, F.P. Coritico, C.-W. Ko, T.-T. Kao, J.R. Callado, & W.-L. Chiou. 2015. Reproductive biology of Aglaomorpha cornucopia (Copel.) M.C. Roos, a rare and endemic fern from the Philippines. American Fern Journal 105: 31–44.
Kao, T.-T., W.-L. Chiou, S.-Y. Hsu, C.-M. Chen, Y.-S. Chao, Y.-M. Haung. 2014. Hybrid origin of Nephrolepis xhippocrepicis Miyam (Nephrolepidaceae). International Journal of Plant Reproductive Biology 6: 1–14.
Moore, S.-J., B.S. Parris, T.-T. Kao, P.-F. Lu, and W.-L. Chiou. 2013. Xiphopterella devolii (Polypodiaceae), a new species and newly recorded genus in Taiwan. Botanical Studies 54: 24.
Kao, T.-T., S.-J. Chen, W.-L. Chiou, and L.-L. Kuo-Huang. 2008. Various microscopic methods for investigating the venuloid idioblasts of Pteris grevilleana Wall. Taiwania 53: 394–400.
Master thesis
Kao, T.-T. 2009. A study of false veins and silica deposition types on fronds in Pteridaceae. Institute of Ecology and Evolutionary Biology, National Taiwan University.
Articles
黃曜謀、邱文良、陳俊銘、高資棟。2013。台北植物園區馬蹄腎蕨的研究與發現。林業研究專訊,20(3): 53-55.
黃曜謀、高資棟、傅春旭。2011。談樹蕨瀕臨滅絕,臺灣博物季刊。112:80-83.