By: Chloe Ricks
Editor's Note: This article stems from a lengthier senior thesis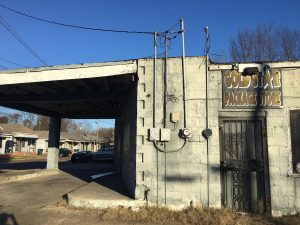 I write as a Black woman from the Mississippi Delta where the toughest battles of the southern Civil Rights' movement were fought in the 1960s.  Although I only learned that history after coming to Duke, my home town of Greenwood, Mississippi, with a population of a little more than 14,000, was a turning point in the black freedom struggle when the banner of "Black Power" was first raised in 1966 and the local SNCC headquarters torched in 1977. In the fifty years after the famous Call to Black Power, Greenwood's central place in Civil Rights history was conveniently "forgotten" in Leflore county schools, where I was educated, much like the dramatic struggles for democracy and human rights in the late 1970s in Brazil were followed by silence. In both places, local wisdom settled on a certain pessimistic accommodation: "we all get along okay as long as outsiders don't start causing trouble—and besides, nothing will change so why get stirred up?"  My senior thesis, which compares my home region to the Baixada Fluminense, a peripheral region of Rio de Janeiro that serves as the basis for our project, reflects how I have come to situate my own experiences in the Delta within a broader experience after both being a student at Duke and, more particularly, traveling to Brazil.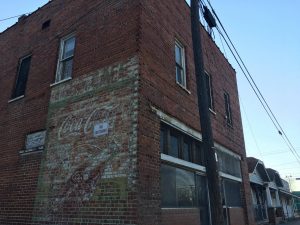 My life experiences have been those of a person in America—be it North or South— who is simultaneously black, poor and living on the periphery. If I were only one of these things, I would not have the same accumulation of experiences. When we visited the poorest parts of Rio de Janeiro, I felt very much at home, unlike my fellow Duke students, because I was not shocked to see houses falling apart, darker-skinned people in low-paying, physically laborious jobs, or that the models on magazine covers looked nothing like those workers.
After my return to Duke University, I found that I excelled in my classes on Afro-Brazilian history because, despite the many differences, the struggles in Brazil sounded eerily similar to those we face in the Delta. Like most Delta residents, the Baixada's population is very poor, two thirds African-descended, and suffers from an abysmal public education system with little access to power or public services and few prospects of achieving even a modest level of economic wellbeing. Families in both regions face long odds in their search for a decent education, especially a quality higher education, which might help them to achieve social mobility and improve the lives of their family or community.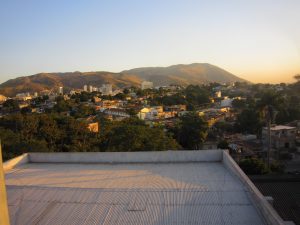 Systematic randomness in opportunity is what characterizes both the Baixada Fluminense and the Mississippi Delta. As I learned talking to students in our partner region, those pursuing education in these regions often must guide themselves and straight and clear paths rarely, if at all, appear. While recognizing common aspects of culture and religion in the two countries derived from a shared African root,  my academic work examines social mobility as something that requires several generations of effort to achieve for certain communities. I see surprising similarities in which "poverty," "blackness," and "whiteness" work as anchoring points within both societies.
When discussing "anti-blackness," I am most interested in how it shapes the lives of young people in the Baixada Fluminense as it does in the Delta, especially when it manifests in intra-group relations. While the etiquette of racial identify differs between the two countries, they both share these glaringly obvious social stratifications within peripheral regions that reflect the impact of a pervasive anti-blackness and stigmatization. My experiences in the Mississippi Delta, and to an even greater extent, in the Baixada, speak to the cumulative impact across generations of poverty, abysmal K-12 education, and a certain internalized hopelessness. Given this, my work simply aims to prove that there exists far less radical a difference between the experience of young people like myself in the Delta and in the Baixada than one might expect.