Join us for SLICE!
The Summer Language Intensive Communication Experience (SLICE) will be offered by Graduate Communications and Intercultural Programs from August 15-18, 2022, specifically for newly arriving international students.
We have so many interactive and fun activities planned, including a variety of tailored communication and intercultural workshops, personalized walking tours of downtown Durham, a curated exploration of our local restaurants and their food offerings, and an afternoon of team-building fun at our beautiful Eno River State Park. 
Our time together will help you acclimate to student life at Duke, learn more about Durham, and get to know your classmates, faculty, and staff at the Pratt School of Engineering.
Registration in this special program is limited. We encourage you to check out the SLICE schedule and program description. Registration information is available HERE.
We can't wait to meet you!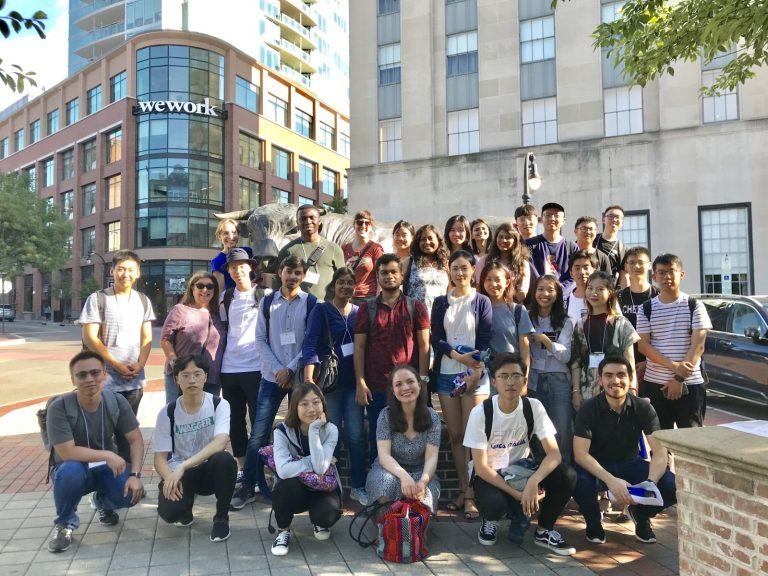 Previous SLICE participants and staff from the Graduate Communications and Intercultural Programs team at the Major the Bull statue in downtown Durham.