Dr. Grant Murray
Associate Professor of Marine Policy & CEM Program Co-Chair
With graduate training in marine ecology and natural resource sociology, Dr. Grant Murray works to better our understanding of the way human societies interact with marine and coastal ecosystems, and to address the linked socio-cultural, economic and ecological challenges that coastal communities are facing as new opportunities emerge.
Under the broad umbrella of marine social-ecological system dynamics Grant focuses specifically on: 1) the relationships between protected areas and adjacent communities; 2) seafood production systems; and 3) the relationships between local ecological knowledge, resource governance, and social-ecological change and outcomes.
Allison Besch
Director, Career and Professional Development Center
allison.besch@duke.edu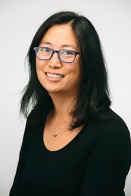 Allison provides strategic direction for a comprehensive and integrated professional development center including Career Services for NSOE professional students and Executive Education (non-degree short courses) for environmental professionals. Her primary duties include managing client/employer relations, new program development, and coaching professional students in career exploration.
Allison has over 20 years of experience in science communication and educational program design, including work at National Geographic magazine, the Florida Keys National Marine Sanctuary, and the North Carolina Maritime Museum. Allison holds a BA in geology and environmental studies from Colgate University, and a Master of Environmental Management degree from Duke University.