Masayuki Onishi, PhD.
Principal Investigator
Assistant Professor of Biology, Duke University
Email: masayuki.onishi@duke.edu
Masa received his PhD from the University of Tokyo and postdoc training from Stanford University.  His long-term interest is in understanding how cells of a diverse range of organisms go about fundamental biological processes such as cell division.  Is there a common core in the diversity?  What are the pathways and machineries that make each organism unique?  The Onishi lab currently uses the green alga Chlamydomonas, which is phylogenetically close to plants but divides like animals by furrowing, yet lacks the machinery that has long been thought to be essential for the process: the contractile actomyosin ring.  Besides science, Masa likes cooking, cycling, and hiking.
Natsumi Tajima-Shirasaki, PhD.
Research Scientist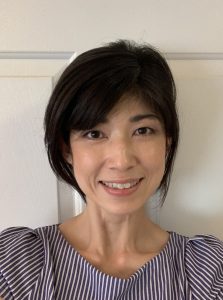 Email: natsumi.shirasaki@duke.edu
I received my PhD in Medical Science from the University of Kanazawa. I worked as a research technician at university of Kanazawa, before joining the Onishi lab at Duke. I am studying the role of microtubules and the identify of proteins involved in cytokinesis. My future goals are to share the findings from the research and my experience in different fields with people all over the world to make a contribution to the society.
Outside the lab, I like cooking, exploring great recipes and foods, brewing coffee, growing plants, outdoor activities with my children, and also sometime enjoy watching movies and shows.
Samed Delic
Graduate Student, CMB
Email: samed.delic@duke.edu
B.S. UNC Chapel Hill
Chlamydomonas reinhardtii, among other chlorophytes, only contain a single septin gene. Interestingly, opisthokonts have multiple septin genes, whereas embryophytes have none. These varying expression patterns across eukaryotes highlights the specialized function of septin proteins. I am interested in the evolutionary history behind septins and using bioinformatic tools to design ancestral forms of proteins. In order to validate these designs, I employ a wide array of genetic, biochemical, and quantitative tools. In my free time I enjoy hiking, weightlifting, and yoga.
Manuella R. (Rossie) Clark-Cotton, Ph.D.
NSF PRFB Fellow

Email: rossie.clark.cotton@duke.edu
I am a biologist with broad biomedical research experience, ranging from longitudinal studies of cognitive aging to clinical trials of autoimmune disease – but my favorite biological problems have broad relevance to a variety of cell types, processes, and organisms. As a Ph.D. student in cell biology at Duke University, I studied how cells track chemical signals, a process that is critical for feeding, fertilization, and development (among many other things) in a wide variety of eukaryotes. I am excited to use my experience with microscopy and genetics – and to gain new skills – investigating mechanisms of cytokinesis in the Onishi lab.
I have also led several initiatives to promote equity and inclusion for women and Black scientists. As a graduate student, I was president of the Duke University Bouchet Society and organizer/facilitator of Sisters in STEM, a social and support group for Black women scientists at Duke. I have written several profiles of women in science, and I'm currently coordinator of GWIS Lead, which publishes monthly profiles of prominent and rising female scientists. Away from the bench, I sing alto in the Duke Chapel Choir, cook, and read and write about the history of my family and hometown in rural Mississippi.
Yaning Yuan
Graduate Student, Biology
Email: yaning.yuan@duke.edu
I received my B.S. in Biological Sciences from Peking University in 2020. Before entering Duke as a graduate student, I studied the development and biochemistry of the homosporous fern Adiantum capillus-veneris. A. capillus-veneris is not a common model species, I have devoted considerable time to develop protocols for its research, which I would be happy to share with anyone interested in fern biology. In Onishi lab I am interested in studying the roles of microtubules and the accessory proteins in cytokinesis. I will use genetics, biochemistry, microscopy and quantitative strategies to answer the biological questions involved. For example, what is the function of each protein and how are they regulated throughout cytokinesis. Besides lab and school, I enjoy hiking, archery, learning about culture and history, as well as spending time with my two cats and myself.
Sheng-An (Samuel) Chen
Graduate Student, Biology
Email: shengan.chen@duke.edu
I received my Master's degree in the Genome and Systems Biology Program, a collaborative graduate program established by National Taiwan University and Academia Sinica. I enjoy answering biological questions with an integrative approach that cover the fields of genomics, transcriptomics, molecular biology, and cell biology. In the Onishi lab, I am interested in identifying novel regulators of F-actin homeostasis in C. reinhardtii and understanding the roles of actin cytoskeleton in cell division and various biological processes. Outside the lab, I like birdwatching, hiking, herping, and occasionally mountaineering.
Jared Andrade
Undergraduate Student, Biology
—–
Alumni
(Summer 2022)
Erika Chan, Athens Drive High/NCSSM
Aracely Gomez, Millbrook High/ACS Scholar
Aditya Mulabagal, Cornerstone Charter Academy/NCSSM

Huzyfa Fazili, Undergraduate Student, Public Policy (2020-2022)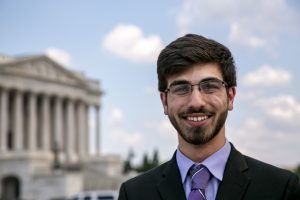 Email: muhammad.fazili@duke.edu
Huzyfa is working on a project that attempts to identify genes involved in actin function in Chlamydomonas, through a high-throughput synthetic-lethal genetic screen.
Ryan Cook, Associate in Research (2020)
Wendy Teuchtler, Rotation student, CMB (2020 Fall)