Masayuki Onishi, Principal Investigator
Assistant Professor of Biology, Duke University
Email: masayuki.onishi@duke.edu
Masa received his PhD from the University of Tokyo and postdoc training from Stanford University.  His long-term interest is in understanding how cells of a diverse range of organisms go about fundamental biological processes such as cell division.  Is there a common core in the diversity?  What are the pathways and machineries that make each organism unique?  The Onishi lab currently uses the green alga Chlamydomonas, which is phylogenetically close to plants but divides like animals by furrowing, yet lacks the machinery that has long been thought to be essential for the process: the contractile actomyosin ring.  Besides science, Masa likes cooking (he used to work as a Sushi chef), cycling, and hiking.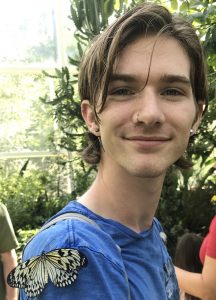 Ryan Cook, Associate in Research
Email: ryan.k.cook@duke.edu
Ryan received his bachelor's degree in biology from Lewis & Clark College in 2019. Prior to working in the Onishi lab, he worked on several research projects focused on the ecology of interspecies interactions: plant-pollinator networks in H. J. Andrews Experimental Forest, and disease ecology of plant-fungi systems in the Mitchell lab at UNC Chapel Hill. He works as the manager of the lab and oversees safety, administrative work, and assists in research that goes on. Ryan is planning on pursuing a Ph.D. in the near future. Outside of the lab he enjoys cooking, gardening, hiking, collecting insect and botanical specimens, and otherwise enjoying the natural world.
Natsumi Shirasaki, Postdoctoral Fellow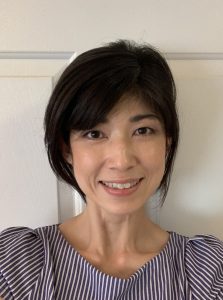 Email: natsumi.shirasaki@duke.edu
I received my PhD in Medical Science from the University of Kanazawa. I worked as a research technician at university of Kanazawa, before joining the Onishi lab at Duke. I am studying the role of microtubules and the identify of proteins involved in cytokinesis. My future goals are to share the findings from the research and my experience in different fields with people all over the world to make a contribution to the society.
Outside the lab, I like cooking, exploring great recipes and foods, brewing coffee, growing plants, outdoor activities with my children, and also sometime enjoy watching movies and shows.