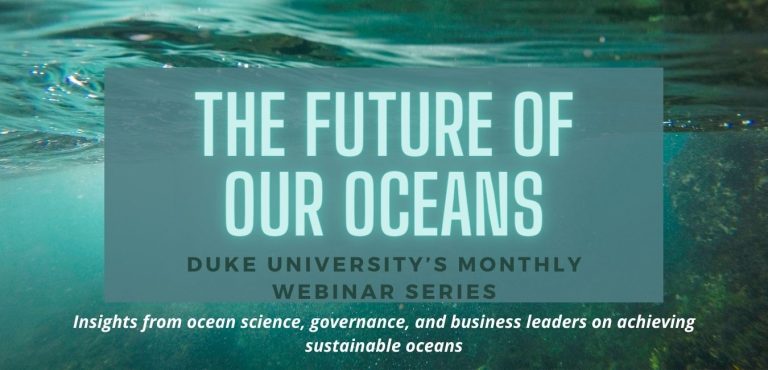 Aquaculture in the Global Food System: Challenges and Opportunities for Sustainable Growth
with Martin Smith, Andreea Cojocaru, and Matthew Reale-Hatem
Tuesday, February 15th, 2022 from 12:30-1:30 PM ET.
Aquaculture has been the fastest growing food sector for five decades and now contributes roughly half of global seafood consumption. However, sustainable growth will depend on how the industry and regulators manage disease in fish farming, environmental problems, and competition for ocean space with other sectors. We provide an overview of the economics of farmed seafood and its role in the global food system. We discuss the emergence of new technologies in salmon aquaculture and how they provide both a foundation for flexible management toward sharing of ocean space, as well as a new set of challenges to society in developing new policies that enable sustainable growth in all dimensions–economic, environmental, and social. We then analyze economic incentives for disease management and ways that improved governance could increase industry performance, provide more seafood to consumers, and protect the environment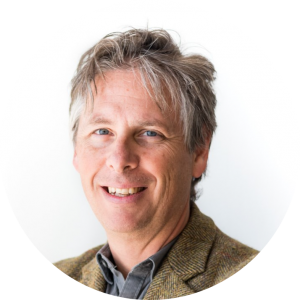 Martin D. Smith is the George M. Woodwell Distinguished Professor of Environmental Economics in the Nicholas School of the Environment and the Department of Economics at Duke University. He earned a PhD at University of California, Davis in Agricultural and Resource Economics (2001) and a BA at Stanford University in Public Policy (1992). Smith studies the economics of the oceans and works primarily on bioeconomics of the fishery, economics of global seafood markets and trade, and economics of coastal climate change adaptation. He has served as Editor-in-Chief of the journal Marine Resource Economics and as a member of the Ocean Studies Board of the U.S. National Academies of Sciences, Engineering, and Medicine. He is currently a Features Editor for Review of Environmental Economics and Policy and is President of the International Institute of Fisheries Economics and Trade. Smith has published over 100 scholarly articles, book chapters, and reviews, including works in The American Economic Review, Nature, Science, and PNAS. He has made appearances on NPR and BBC Radio to discuss seafood issues and has received national and international awards, including an Aldo Leopold Leadership Fellowship. His research has been funded by the National Science Foundation and National Oceanic and Atmospheric Administration.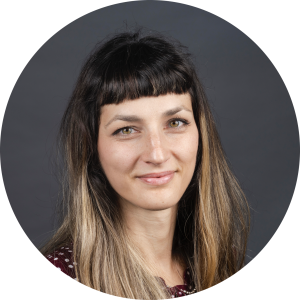 Andreea L. Cojocaru complemented her actuarial science and statistics academic background with a PhD in economics from the University of Stavanger in 2019. She has since been working as a post-doc at the University of Stavanger Business School in the department of Innovation, Management and Marketing. Her research focuses on the economics of oceans, with concentration on aquaculture, fisheries, seafood markets and coastal communities. Andreea has been involved in a number of aquaculture projects funded by the Research Council of Norway, with the most recent one looking at emerging salmon aquaculture production technologies within a regulatory framework context. Originally from Romania, Andreea has an international experience, having lived, studied, and worked in Canada, Belgium, Norway and the US. She completed two research stays at Duke University in 2015 and 2020 under Martin D. Smith's sponsorship.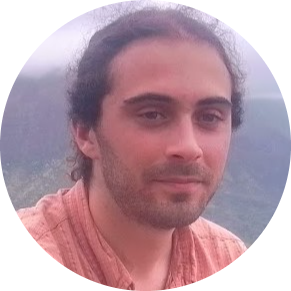 Matthew Reale-Hatem is a third year PhD student in the University Program in Environmental Policy at Duke University, with a concentration in Economics. Their research interests are in the economics of natural resource management, and currently include projects on bioeconomic modeling of disease management in aquaculture, ecosystem restoration investments, and governance of protected areas. Prior to Duke, Matthew received a B.A. in Mathematics with a minor in Economics from Pomona College, and spent a year and a half working as an educator in elementary schools, including a term of service with AmeriCorps.
Sign up to receive announcements and reminders about upcoming events from Oceans@Duke.