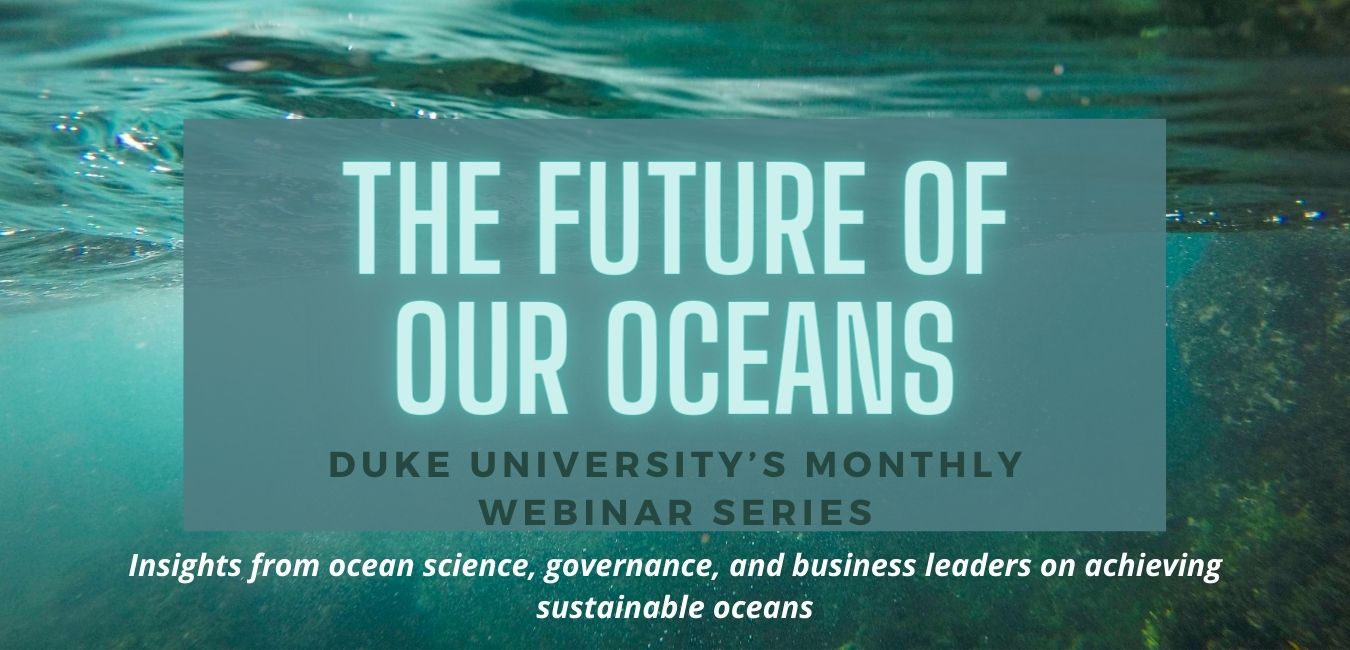 The Future of Our Oceans is a new event series hosted by Duke University that explores the critical role that oceans play in our planetary systems, geopolitics, local communities, culture, and economy. 
The webinars, hosted virtually during the 2020-21 year, share new research-based insights, explore complex and contested questions, and ultimately shed new light on how to balance human demands and ocean health.
Deep Sea Mining: Assessing Challenges and Opportunities
with Steve Roady, Renee Grogan, Megan Cook and Elisabetta Menini
An important international policy struggle is underway, one that is invisible to most citizens. Countries are preparing to mine the ocean floor in the deep sea, hoping to secure minerals that are deemed important to supporting a modern economy. The International Seabed Authority is required to ensure that such mining does not harm the marine environment, and finds itself caught between competing interests: on one side are countries and companies anxious to proceed, while on the other side are countries, scientists, and non-government organizations anxious to ensure adequate environmental protections for the unique biodiversity of the deep sea. The resulting struggle presents important questions about the stewardship of our oceans.
Our panel discussion will include experts in the ecology of the deep sea and in the plans for deep seabed mining, who will provide insights into vital questions related to exploration and exploitation of the deep sea.
Click below to access webinar recordings and additional information
Sign up to receive announcements and reminders about upcoming events from Oceans@Duke.