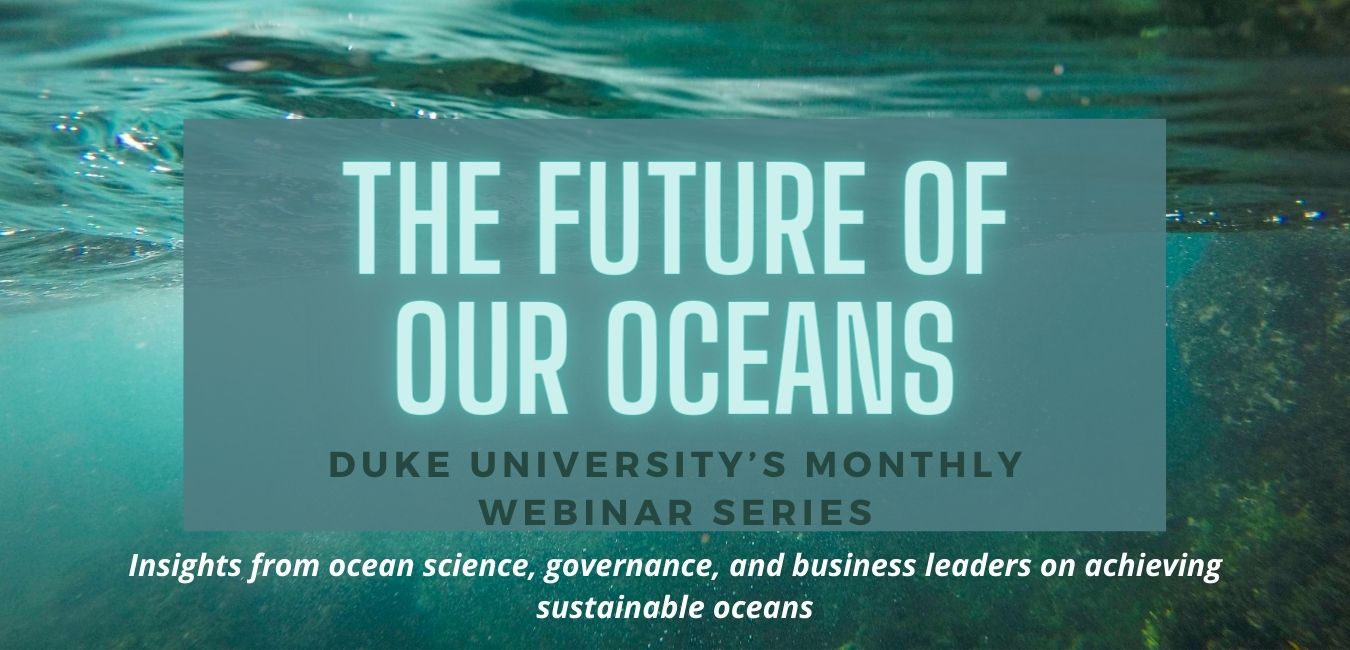 The Global Plastic Pollution Pandemic
with Meagan Dunphy-Daly, Michelle Nowlin, Sarah Bauch and Zoie Diana
Since its popularization in the 1950s, plastic use has skyrocketed due to its low cost and versatility, and it has become widely used in many sectors from packaging to the automotive industry. However, due to plastic's longevity and resistance to decomposition, its widespread use has led to an epidemic of mismanaged waste. This plastic waste is entering the ocean at a rate of around 11 million metric tons a year, where it harms marine life, damages habitats, affects food safety and quality, and threatens human health.
Join us to hear about Duke's research on government and business responses to this global environmental issue. We will also hear from the Pew Charitable Trusts on promising solutions toward a future free of plastic pollution.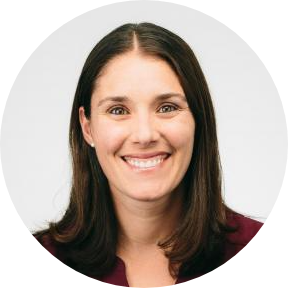 Meagan Dunphy-Daly is faculty in the Marine Science and Conservation Division of the Nicholas School of the Environment at Duke University. As the Director of the Duke University Marine Laboratory Scholars Program, Dr. Dunphy-Daly trains the next generation of leaders in marine science and policy. She also teaches undergraduate courses in the Nicholas School of the Environment. Dr. Dunphy-Daly is a marine conservationist, and her research focuses on integrating big data and novel technologies with policy. Her recent research has delved into interactions between oceans and human health, including plastic bioremediation and policy toolkits for reducing ocean pollution at the national and international levels. Dr. Dunphy-Daly received her B.A. from Oberlin College, her master's degree from Florida International University, and her Ph.D. from Duke University, where she used fisheries data to evaluate marine protected areas and other management measures. She spent a post-doctoral year in Washington, D.C. as a Knauss Marine Policy Fellow where she liaised between the National Oceanic and Atmospheric Administration and Congress.
Michelle Nowlin joined the Duke Law faculty in June 2008 as a supervising attorney for the Environmental Law and Policy Clinic and became co-director in 2019. She supervises clinic students from the Law School and the Nicholas School of the Environment and co-teaches the seminar portion of the clinic. Since joining the Clinic faculty in 2008, Nowlin has worked with students on a range of matters, including the development of a precedent-setting settlement with the state of North Carolina to protect endangered sea turtles, filing an amicus curiae brief with the U.S. Supreme Court on behalf of low-wealth communities challenging mountaintop-removal mining practices, collaborating with community partners for innovative approaches to reduce marine debris, and crafting measures to protect children from lead poisoning hazards. She also teaches a course in Food and Agricultural Law and Policy. Nowlin currently serves as chair of the board of advisors for the Duke Campus Farm, as a faculty advisor for the Duke Environmental Law and Policy Forum, and as a member of the Bass Connections Faculty Advisory Council and the Community Advisory Board for the Superfund Research Center. She is a past chair of the American Association of Law School's Food and Agriculture Law Section, and serves on the AALS' Environmental Law Section council. She received the University's Faculty Award for Outstanding Leadership in Sustainability in 2013.
Nowlin has dedicated her career to the protection of natural resources and public health through the practice of environmental law. Prior to joining Duke's faculty, she was a senior attorney with the Southern Environmental Law Center in Chapel Hill where she led the organization's initiative to develop and implement pollution control programs for Concentrated Animal Feeding Operations, developed a template for integrating water resource and water quality planning, and litigated cases pursuant to the Clean Water Act, Endangered Species Act, and National Environmental Policy Act. For her advocacy work, she was named an Honorary Warden by the North Carolina Audubon Society in 2006, and received the Bill Holman Award for Environmental Advocacy, awarded by the Conservation Council of North Carolina, in 1997. She completed a fellowship awarded by the Ford Foundation and worked in private practice for two years in Washington, D.C., prior to joining SELC.
Sarah Baulch is principal associate for Pew's preventing ocean plastic campaign and is one of Pew's leading experts on plastic pollution. Sarah helped produce Breaking the Plastic Wave, a first-of-its-kind economic model that quantified future trajectories of plastic pollution and laid out possible solutions to this issue. With more than a decade of experience in the environmental sector, Sarah has extensive expertise in policy advocacy in the EU and UK. Prior to Pew she worked for the Environmental Investigation Agency (EIA) on marine plastic pollution and other ocean policy issues. Sarah has also worked in the environmental consultancy sector and has a degree in Zoology and an MRes in Ecology and Environmental Management. 
Zoie Diana is a Ph.D. Candidate in the Marine Science and Conservation department, as well as the Environmental Health and Toxicology program, in Dr. Dan Rittschof's lab at Duke University. Zoie's research interests revolve around understanding how governments, businesses, and biologists approach plastic pollution mitigation. 
Sign up to receive announcements and reminders about upcoming events from Oceans@Duke.